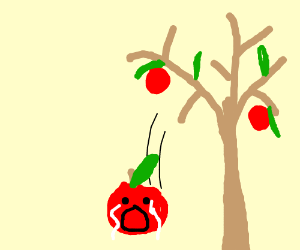 Apple suffered its biggest single-day loss in 6 years and the stock closed the day at its lowest price level since July 2017 after cutting revenue guidance.  Apple now expects revenue for its fiscal first quarter to be as much as $9 billion lower than previous projections.
I'm sure you heard of Apple's Halo Effect…a term for a consumer's favoritism toward a line of products due to positive experiences with other products by this maker.  Well, it also works in reverse too.
Over 2000 investment advisors, over 900 wealth managers, over 200 hedge funds and over 150 mutual funds hold Apple stock. To get a bit more personal, the largest stackholders: Vanguard owns $50 billion, Berkshire Hathaway owns $40 billion, Blackrock and State Street own $30 billion and Fidelity owns $15 billion worth of Apple stock State Street. Thus, in the process of Apple fallen 10% today, the top holders of Apple lost a combined $10 billion (including Warren Buffett losing $3 billion today).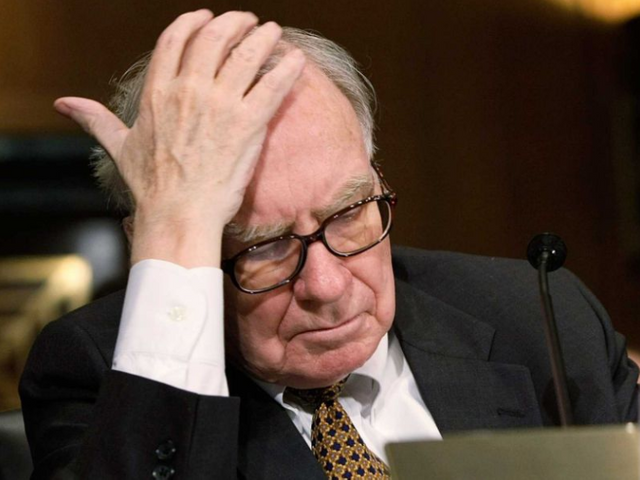 And you know Apple's amazing buyback program…all that stock they have been buying back caused them to lost $9 billion today.
Today analysts were quick to reprice Apple's 12 month price target:
Goldman Sachs analyst Rod Hall chopped his price target by 42% to $140 from $240, while maintaining the neutral rating he's had for the past 11 months.
Analyst Brian White at Monness Crespi Hardt also slashed his target by $100 to $200, but kept his rating at buy, citing a valuation that he believes is "depressed."
Jefferies' Timothy O'Shea downgraded Apple to hold, and cut his price target to $160 from $225, citing concerns over how the company will deal with its biggest "miss" in years.
Wedbush analyst Daniel Ives lowered his stock price target to $200 from $275, saying the "massive" negative outlook represents "Apple's darkest day in the iPhone era," which began June 2007.
Just two days ago, I wrote a post titled,
Is Apple a Value Stock Or A Value Trap???
I think we all know the answer now. And now that the fundamentals are now out of the hat, once the currently demand zone is breached (just my opinion), minus the gap fill at $120, there is nothing and I mean nothing to stop price from falling to $100.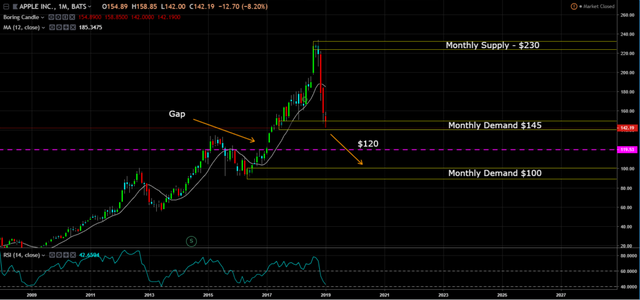 If you own Apple shares, take action now buy selling your shares, buying covered calls and/or buying puts. If you don't own shares and want to participate in the halo effect, a derivative play is to short the Apple supplier.
Skyworks Solutions About To Be A Grounded Problem
Missed The Short On Apple, No Problem, Short Qorvo
This post is my personal opinion. I'm not a financial advisor, this isn't financial advise. Do your own research before making investment decisions.

---
Published by Rolland Thomas
on

with SteemPress
https://mentormarket.io/rolland/apple-fell-off-the-tree-and-wasnt-the-only-one-to-hit-the-ground/
---