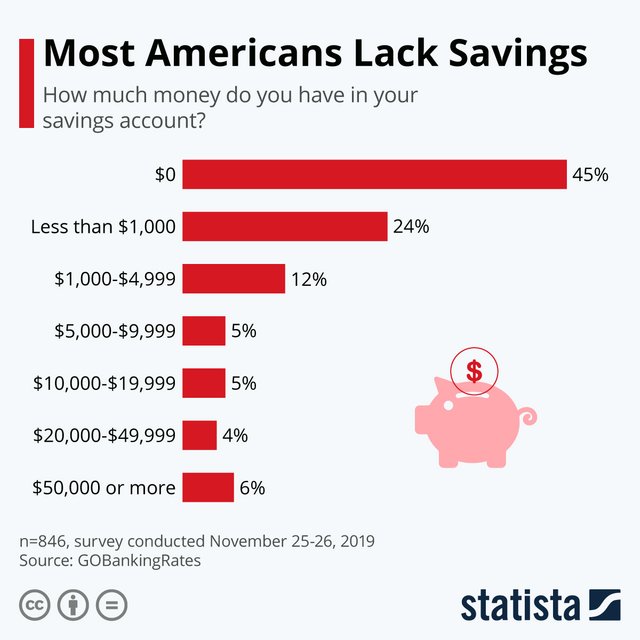 According the the chart from Statistica 80% of americans have no savings, meaning no way to be out of a job and survive for a few weeks.
At the same time many people without saving will lose their jobs.
Saving banks won't help here.
This also means that a large chunk of the economy will shut down, as probably 1/2 of the country will stop spending or reduce spending simply because they have to. The rest will stop spending as a safety mechanism.
Lots of companies will go broke or have no reason to exist (bailouts won't help here either) and this will trigger issue for the banking system as this will lead to defaults of banks.
Due to the fact that this is a global issue, while we have never had a global issue like this before, the global lock down may lead to the biggest economic the world has ever seen.
Place your bets accordingly