Incrementum AG has this great chart showing the ratio between GSCI/S&P500 and commodities going back almost 50 years: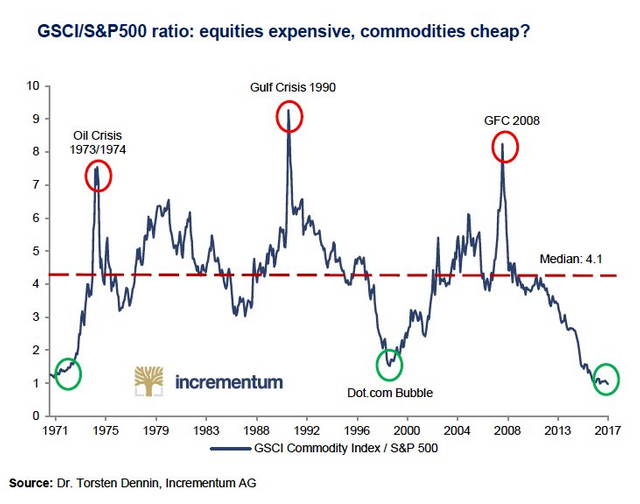 You couldn't ask for a better entry point to go long commodities. I think within the next 18 months this trend will clearly turn to the upside.
I am personally long phosphate, uranium, cattle and of course precious metals.
Follow Global Vanguard for the latest in geo-politics, future trends, profitable speculations and global lifestyle opportunities.