This WILL Happen to Every Stock You Own!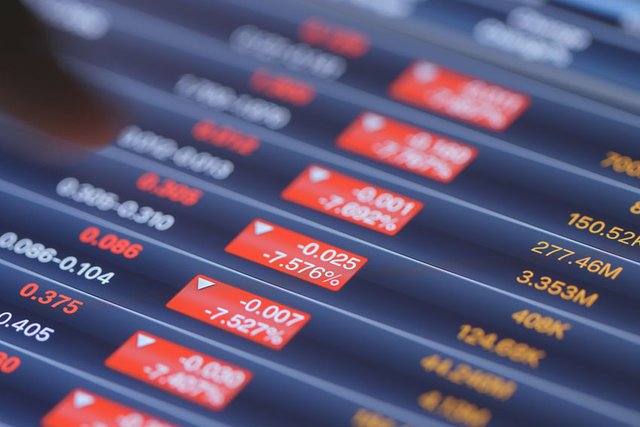 Personal Ground Rules for Early Speculations
Dear Reader,
Every stock you'll ever own will be down from where you purchased it at some point in time.
Unless you get extremely lucky and buy one at the exact bottom, the truth is that you'll always experience being down at some point.
For today's letter, I really want to focus on the smart speculations we've made,ones I'm personally involved in.
These are on the venture capitalist side of investing, so the reward can be great, but the journey is somewhat of a roller coaster ride. I've probably seen more stocks double and more stocks get cut in half than anyone, and it's just the nature of early investing. This is why I'm religious about backing the right people who run any of these early stage investments.
People can be less speculative, especially if you can find a proven winner!
Here are my own personal ground rules for early speculations:
***1. Truly decide if you want to partner with the leaders of the company and if you understand the business, including the risks they will face.
***2. If you still want to invest, never overpay. Slowly build a position up over 6 months to a year.
***3. No matter the volatility, up or down, when it comes to buying or selling, it's as simple as this: would you prefer to hold cash or shares of the company at its current price?
93% Of Investors Generate Annual Returns, Which Barely Beat Inflation.
Wealth Education and Investment Principles Are Hidden From Public Database On Purpose!
Build The Knowledge Base To Set Yourself Up For A Wealthy Retirement and Leverage The Relationships We Are Forming With Proven Small-Cap Management Teams To Hit Grand-Slams!
For example, in 2008, I saw many of my speculations collapse 50 to 90%! Remember, these are early-stage investments with very little liquidity, so when they crash, it's usually straight down. I had to ask myself in 2008/2009 exactly this: if I sold, would I prefer the cash, or if the reverse were true and I did have the cash, would I buy the beaten-up shares? If the answer was buy, I held the position, and if the answer was preferring the cash, I forced myself to sell and part ways.
We've enjoyed a lot of success with micro-cap stocks, new start-ups that are being built by the champions of their industries. But we've also had our share of extreme volatility in these investments, so it's important for everyone reading this letter to understand exactly what it is I'm trying to do with these smaller investments.
I'm investing into the people that I believe offer us a very real chance at making 10, 20, or even 50 to 100 times our money.
The companies they run are NOT day trades – these are the types of investments where you accumulate them over time, stay up-to-date on their activity, and allow management to build a sizable company that can either be bought out or rewarded by the market with much higher valuations as cash flow comes in.
This takes years, though, and to complicate matters, you have inconvenient bear markets and thinly-traded exchanges that can wreak havoc when even a small seller of $25,000 needs out quickly.
***From 2000 to 2002, Amazon saw a decline of 98.7%!
***Yahoo fell 96.4%, Cisco Systems dropped 86.5%, and Priceline.com collapsed 98.3%.
When we swing for a grand-slam moment, it's not going to happen without volatility.
It's the end-game that we are investing for, and so are they, in my opinion.
The people we back have very large positions in their companies, and I'm not talking about stock options like a Fortune 500 (corporate-employee CEO) company, I'm talking about real skin in the game, like a founder who is practically married to the company.
Thanks to the volatility of the markets, we are oftentimes able to invest in these people and their companies for very cheap and absurd prices relative to the value they have already created.
You can buy, sell, or hold them. In the end, it's not going to matter for the companies because the people running them are relentless. They won't stop, and they are very methodical in how they build companies.
If you want to take a small percentage of your portfolio, I strongly suggest you look at the micro-caps I personally back with my own money invested.
***Just remember that the payout potential isn't next week, or even later this year, so if volatility gets in your head, please save yourself the spiritual roller coaster and go buy a certificate of deposit and forget about ever speculating again.***
But if you are interested in the type of gains most investors only dream about, I urge you to take the time to partner with the right people who know how to do it because they've already done it multiple times.
These speculations should be fun and minimal in your portfolio; it should be a few to keep your attention and potentially help leapfrog your net worth higher.
Fortune favors the bold!
Best Regards,


Daniel Ameduri
FutureMoneyTrends.com
Editor's Note:
Next week, we will be making an important update on one of our stock suggestions that is up 25% since our initial alert just a few months ago, as I believe it is positioned for a stunning move higher in 2019.
Legal Notice:
This work is based on SEC filings, current events, interviews, corporate press releases and what we've learned as financial journalists. It may contain errors and you shouldn't make any investment decision based solely on what you read here. It's your money and your responsibility. The information herein is not intended to be personal legal or investment advice and may not be appropriate or applicable for all readers. If personal advice is needed, the services of a qualified legal, investment or tax professional should be sought.
Never base any decision off of our advertorials. Future Money Trends stock profiles are intended to be stock ideas, NOT recommendations. The ideas we present are high risk and you can lose your entire investment, we are not stock pickers, market timers, investment advisers, and you should not base any investment decision off our website, emails, videos, or anything we publish.  Please do your own research before investing. It is crucial that you at least look at current SEC filings and read the latest press releases. Information contained in this profile was extracted from current documents filed with the SEC, the company web site and other publicly available sources deemed reliable. Never base any investment decision from information contained in our website or emails or any or our publications. Our report is not intended to be, nor should it be construed as an offer to buy or sell, or a solicitation of an offer to buy or sell securities, or as a recommendation to purchase anything. This publication may provide the addresses or contain hyperlinks to websites; we disclaim any responsibility for the content of any such other websites. Please use our site as a place to get ideas. Enjoy our videos and news analysis, but never make an investment decision off of anything we say. Please review our entire disclaimer at FutureMoneyTrends.com
Original Article Available HERE