This is why I am long STR atm.
A target of a moderate retracement to the 50 percentile on the Fibonacci Retracement with a stop loss at 1034 gives a Risk/reward ratio of 4.14
A leveraged trade here has a lot of potential I believe....
Take a look at the chart below yourself...the positive swing is already in effect after 40 minutes after made this chart. And the trading volume is going to pick up as the day starts. I've taken a leveraged long position.
I just made this analysis 30 minutes ago, and the market is forming the upleg as I hoped. Great money to be made in this trade as Stellar is extremely undervalued at the moment.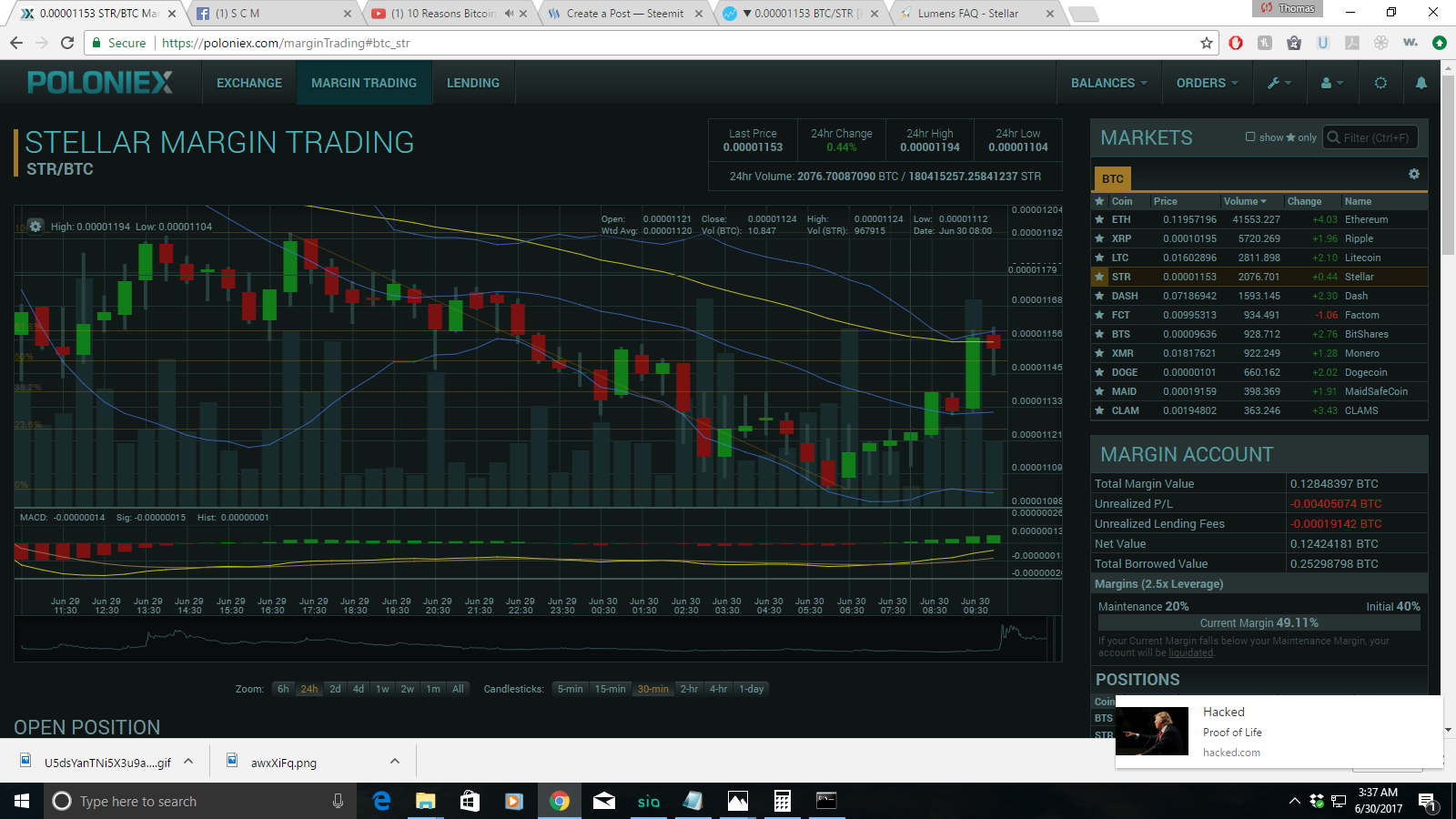 Feel free to resteem, follow me for future opportunities,
@cryptounicorn