multimine best cloud mining 2020
MultiMine is a mining company with international facilities, cutting edge mining hardware and cryptographic experts. By providing users with on-demand cryptocurrency mining capability, Multimine enables flexible capital management between cryptocurrencies to be mined, instant withdrawal opportunity, hash power allocation, and mining status tracking with dynamic return forecasts.
There are different rewards depending on the missions:
There is a reward for Facebook, Twitter, Telegram, and many other tasks.
Each assignment has requirements and conditions.

Multimine believes passionately in the power of blockchain and cryptocurrencies to change lives, the way of thinking finance, human interactions, attitudes as a society and, ultimately, the world.
Multimine's vision is to become an indispensable part of that change with a positive effect on individuals, groups & environment.
In line with their vision, they aim to increase the number of people in the network by offering an obvious profit opportunity to their users, to add new ones to the patented works multimine have in the field of crypto, and to make breakthroughs by funding new projects.
Helping to increase crypto adaption is a responsibility that multimine embrace. With this commitment, they will provide the appropriate
ground for financial profitability, invest continuously in technology
and make sure crypto is easily accessible.

The Multimine platform offers mining contracts that offer various coin and hash powers for users. Users can choose the package that suits them best and start mining immediately. The standard contract length is 48 (forty eight) months with no refunding available. Bitcoin, Ethereum, Bitcoin Cash, Litecoin, Dash & Doge
are the accepted currencies for payment.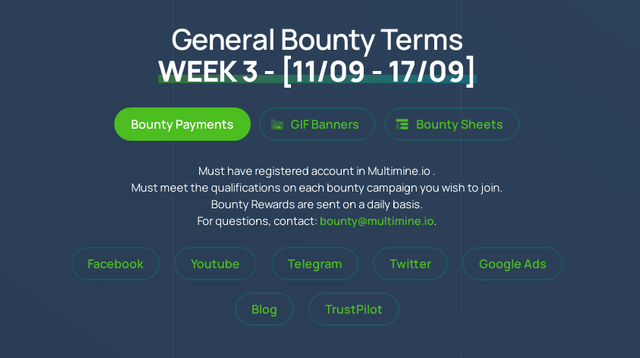 There are three plans : Silver , GOLD , Platinum
how to buy power for mining?
Choose the currency you want to mine on, then go to Purchase contract and choose the amount that you want to invest in, taking into account a minimum present at the bottom, and it will give you how much the mining power is equal to, then press Continue.
Advantages of Multimine:
Highest retail power with lowest price.
Instant capital injection and withdrawal.
Multiple algorithms and currencies available.
Hashpower customization between cryptocurrencies.
Daily Return Collection.
The lowest mining fees on the market.
Dynamic Return Calculator and Risk Analyzer.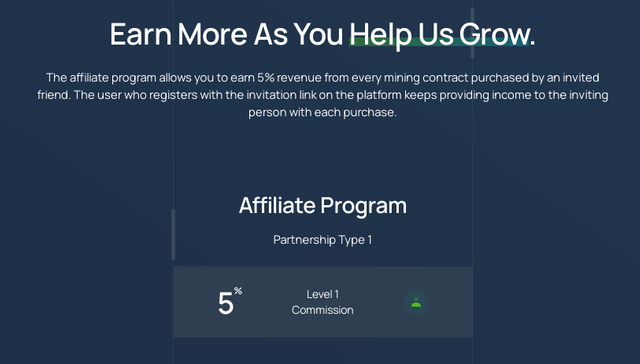 Multimine is the 21st century mining companies that has come to transform the mining experience , this is the best company for earning money
ETH adress : 0xf947ce9e7aD365433425b249675A60899499A75a
Register hier : https://multimine.io/?ref=billyuzi