Coming up with Invention Ideas – Even If You're Not a Genius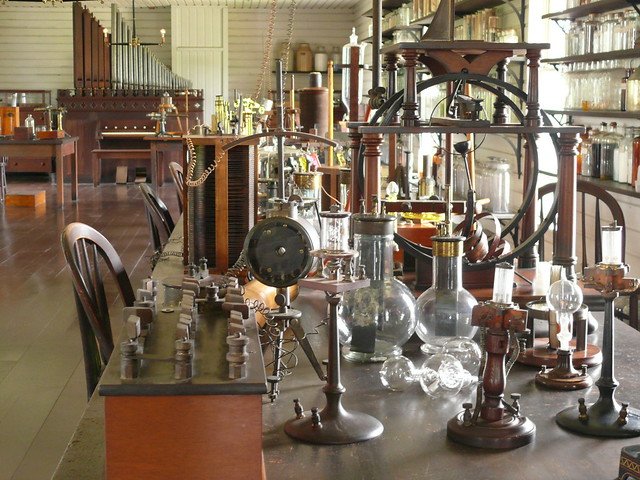 While a genius may master any profession or hobby, it takes a persistent and obsessed individual to take an invention idea and make it mainstream. Many great inventors throughout history have been diligent about jotting down their ideas before they get lost in their busy schedules. In some cases, life-changing inventions had come about from last minute thoughts that would have never reached the public otherwise.
Creating an invention isn't something that necessarily takes high IQ, but it takes more endurance going through the legal and financial steps. Not only do you have to worry about filing patents or trademarks, you also need to come up with a business model and funding, which is where most inventions fail.
Thinking About Practicality
An idea for new product design or a method of doing something may pop into your head from time to time, even if it doesn't exactly seem feasible. An invention should be able to make something more efficient or convenient and have a real impact on society.
For example, the light bulb was quite a critical invention as it allowed households to produce light without the need for a constant fire. This invention adapted into even more efficient products and now modern society is illuminated at any hour of the day.
With the ominous issue of climate change approach, technology that can help save the environment is in demand. This may involve reinventing current inventions to reduce the carbon footprint, whether it involves a slight modification or a completely different means to achieve the same goal.
Non-Tangible Inventions
An invention doesn't need to necessarily be a packaged physical product sold on Amazon or out of a catalog. It can also be an idea or method that can be leased. Software, which is usually sold under a license, is probably the most popular example of an intangible invention.
Some of the richest inventors have made money purely from their patents rather than creating products. This is more applicable in the case of business to business transactions rather than the consumer market.
Seeking Invention Help
While some people may be industry experts with solid invention ideas, they still may need help in both the business and legal side of things. This is why it is usually advised to work with third parties that have the knowledge and resources to jumpstart a project.
If anything, you may need help getting your prototype in front of the right investors if you ever hope to get significant funding. Partnering with a company that has connections would probably be the only viable way of doing so, assuming you are not well-connected yourself.
Wrapping Up
Having a successful invention doesn't mean that someone is necessarily a genius but rather an opportunist. It takes persistence and money to get a new product out in the market to start producing some sort of income. With the correct guidance and venture capital behind you, you may even have success with your own invention idea.