Here's all about me kirstie jayne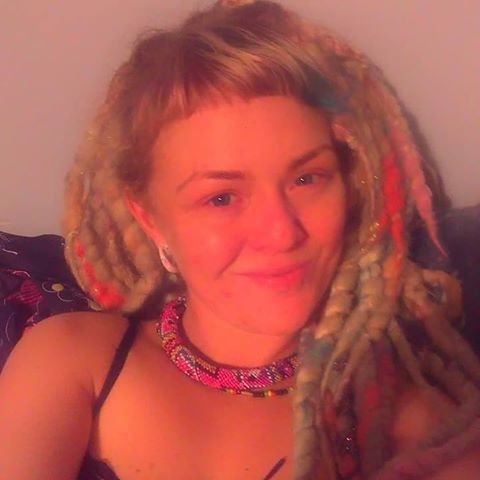 Life is too short for drama & petty things - so kiss slowly, laugh insanely, love truly, forgive quickly and never regret anything that made you smile. Nothing lasts forever, so live it up, drink it down, laugh it out, avoid the bullshit, take chances.
Some of my sisters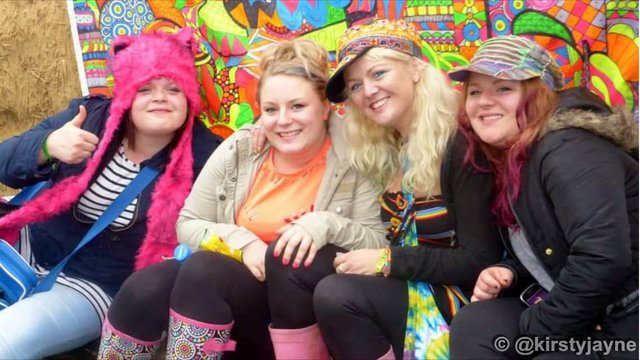 Hiya, I'm Kirsty I'm a free spirit. In life, friends and family are very important to me. One of my top aims is to see as much of the world as I can, to meet like minded people, have fun along the way and to enjoy every experience.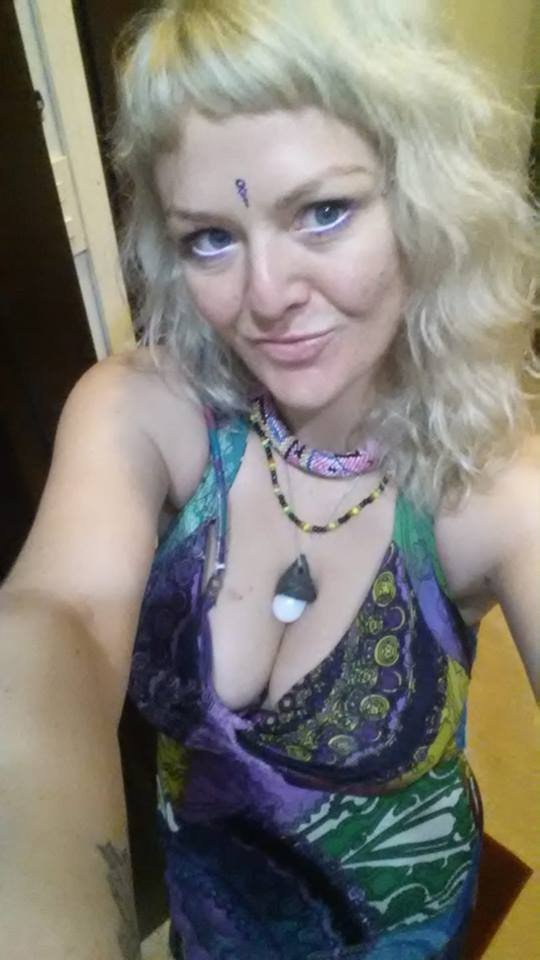 I'm currently in Hoi An, Vietnam completing a 1 month yoga teacher training course here. I practise yoga mysef daily and have done since I spent a few weeks at shivananda ashram in Kerala, India, 5 years ago. I'll be travelling around south east asia for at least the next few months after finishing my course and hope to teach some yoga and also maybe some English. Then I'll be heading towards Australia to manage a charity fundraising team and study a business management course.
Teaching my niece Nia some yoga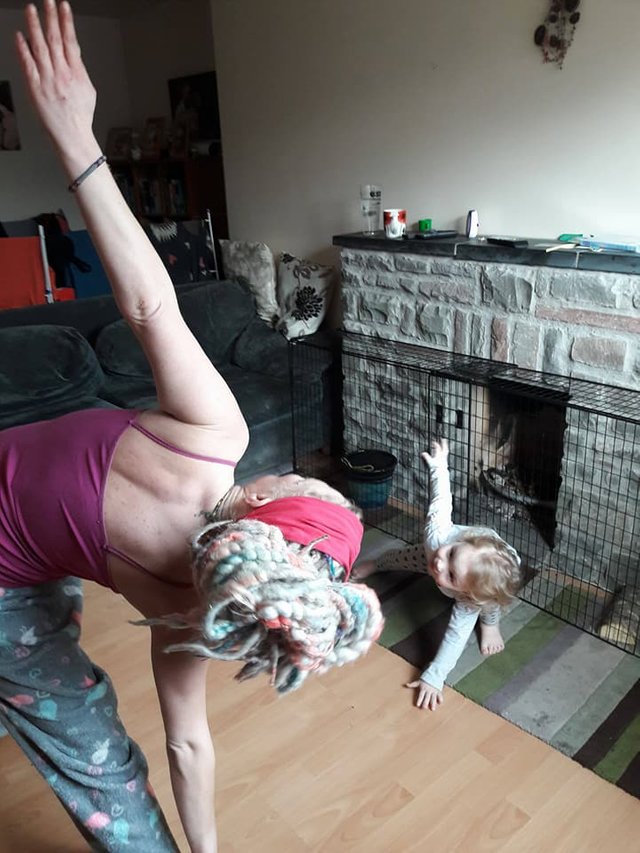 I'm originally from Uttoxeter, Staffordshire in the UK; however, I do like to move around...a lot. I'm quite nomadic, especially in the UK festival season in summer, when I tour the country in my camper van, little india, which is an old disability ambulance that I've converted and had sprayed up. Before little india I had a bright colourful caravan for 7 years. I've lived in a few different places in England; most recently Bristol, but also Corwall and Birmingham. Cornwall is so stunning and holds a very special place in my heart.
My campervan, Little Inida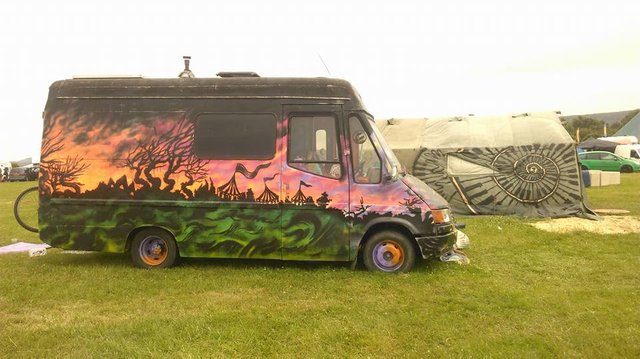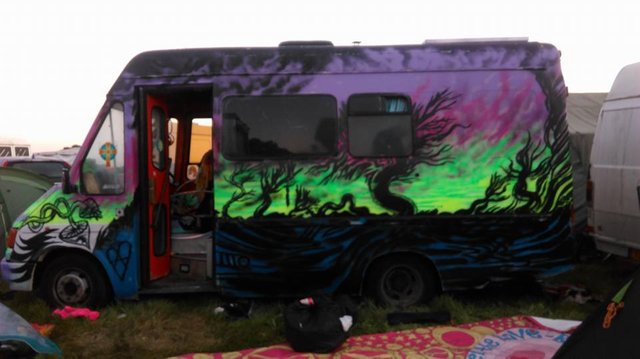 My old caravan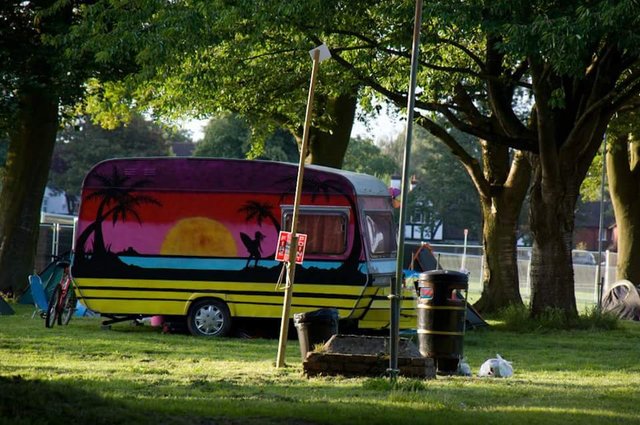 I try to dodge the UK cold winters as much as possible and have spent winter months travelling around India, Thailand, Vietnam, Cambodia, Indonesia, Laos, France, Spain, Portugal and I've also done a summer season as an event promoter in Ibiza . I don't think there should be any borders, anyone should be able to live anywhere. I've spent time at the jungle refugee centre in calais a few years back, dropping off supplies for the refugees and helping out in the storage warehouse.
Sunset in Phu Quoc, Vietnam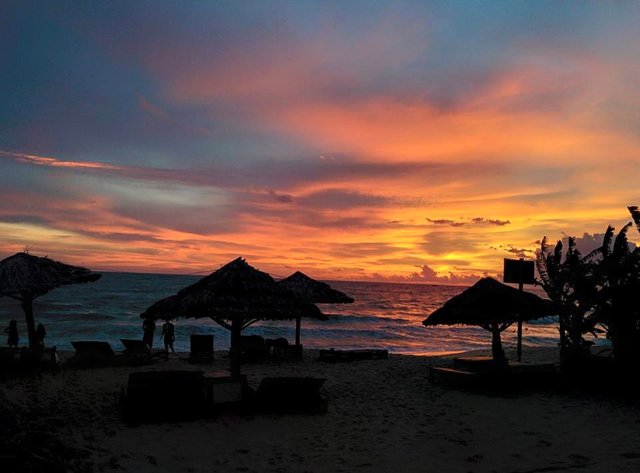 When I'm travelling to other countries I like to learn about their natural holistic ways of healing. It's a great interest and passion of mine. I've studied swedish body massage; ayurvedic massage in India; thai massage in Thailand and also hopi ear candles and reiki 1 and 2. I'm keen to study reflexology sometime soon as well!
Completing my thai massage course in Chang Mai, Thailand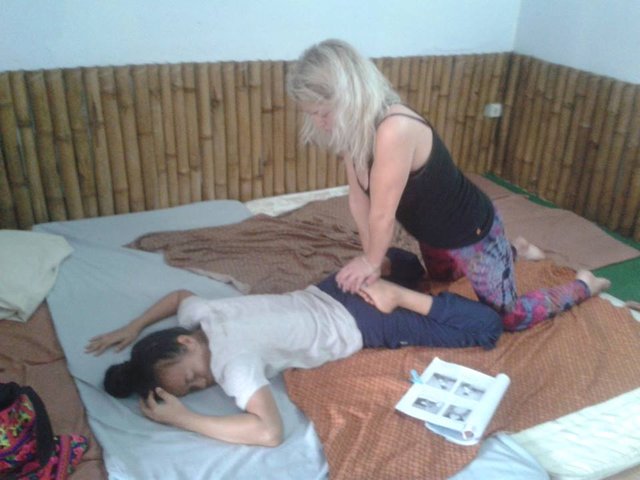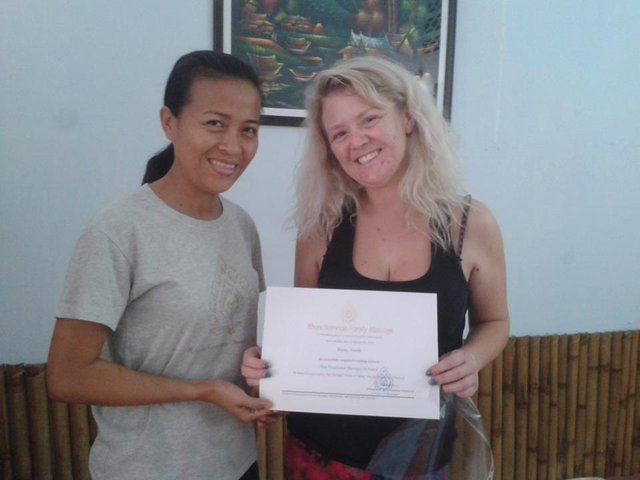 Another great passion I have is poetry. I write lots of poems and have done since I was a child. I've had a few published and one was turned into a hardcore song. I'd like to have more poems out there and put to music and have started learning the ukuele for the last 12 months with this in mind.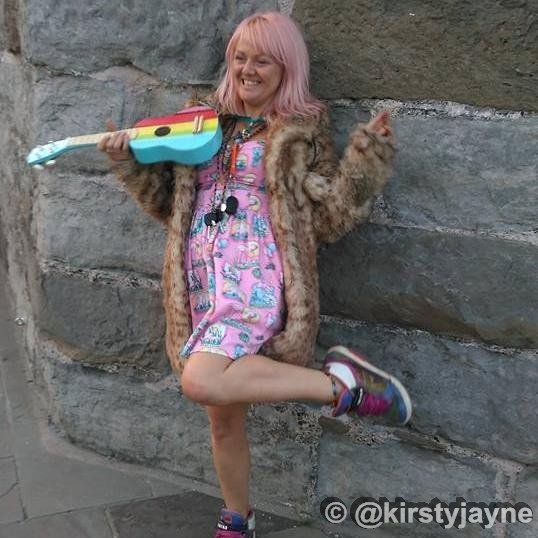 A link to the song that was released using my lyrics and vocals
https://soundcloud.com/mr-ripley-dj/kurt-vs-darts-ft-kirsty-fast-sin-nation
I work and go to as many UK festivals as possible in summer and have done for 8 years now. Last year I made it to 12 festivals doing many things including; helping to manage Larrys Lounge touring piano bar, children's entertainment, hooping, poi, circus skills and fundraising for Greenpeace. I've also in the past done litter picking, stewarding, security, car park attendant, working in clothes stalls, toilet hygiene - and anyting else that could get me into the festivals! I find the atmosphere at festivals magical and beautiful and have many amazing friends and experiences on the festival circuit. It's also given me a massive love for circus toys - I'm always playing with my hoop, poi and most recently fire staff.
Doing childrens entertainment with sparkle party at isle of white festival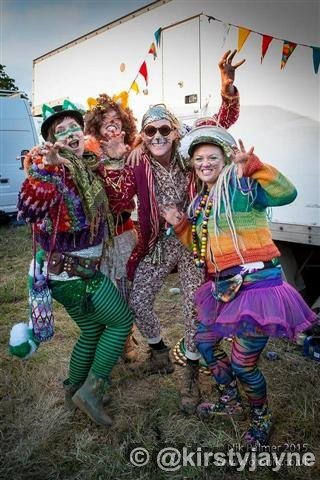 As a profession I've been working in charity fundraising now for the last 10 years. I've worked for various charities; most recently The Air Ambulance and Greenpeace but also PDSA, The Red Cross, Action For Children, Cancer Research, WWWF, VSO.
Fundraising for Greenpeace at Equinox festival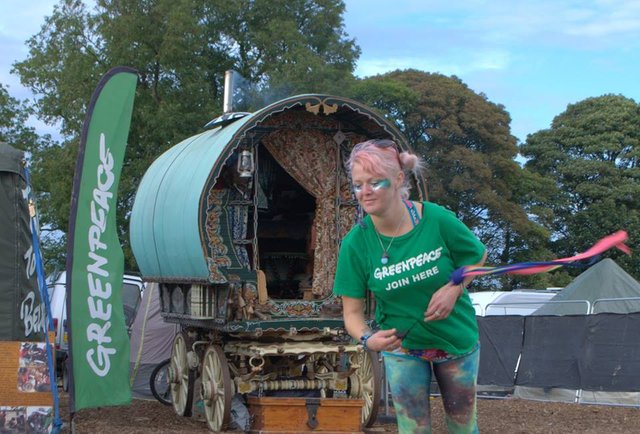 I'll be posting about my travels and experiences - feel free to follow me and I hope you enjoy reading about my adventures!