Stepping Into Another Steeming Cryptocurrency World
Hello Steemers!
My name is John. aka Artbytes26 and I am from the Philippines.
I am not new here, but I have been away for quite some time that I have some trouble recovering my old account. So I decided to ditch it. Yeah, it's been more than three years since the last time I was here.
Anyway, I would like to thank @junebride for convincing me to get back to this platform. I don't know what to expect here, actually. Is it much better than before? I heard it is now. I hope it is. I guess I will just have to explore this platform again.
A little about me.
I am an amateur writer, photography, a self-trained graphic artist, and an IT Professional. I'm a father of two little rascals.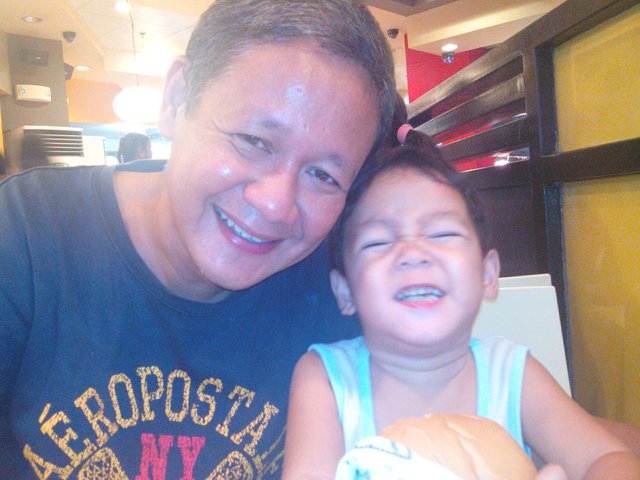 Me and my first little rascal
I'm also an assassin on the side.
Just kidding.
For the past three years, I have been bouncing on different pay-for-content platforms. At least a couple of them have closed or stopped paying their members. At least one was overrun by spamocalypse tsumbies (brainless spammers and content thieves) so I left.
In December of 2020, I stepped into a cryptocurrency-fueled platform. But I did not become active until February of 2021. The name of the platform is read.cash. Then that platform started another project. A Twitter-like platform called Noise dot Cash. Many people, including this author, though all they need to do on that platform is do what they are doing in Twitter. Post morning greetings, memes, pictures taken from the Internet, etc... But that platform was looking for creative and original content. Many users got disappointed when they stopped earning from that site. Anyways, more about noise soon.
Where I write
Currently, I write on the following platforms
*Read.Cash
*[Publish0x.com] (https://www.publish0x.com/?a=YRdG5RZyaD)
*[ForumCoin.Com] (https://forumcoin.com/index.php?r=2628)
*[Noise.cash] (https://noise.cash/u/JLshub)
*[Twitter] (https://read.cash/@JLoberiza/my-painful-ordeal-continued-5113f2db#bad-link)
Back to Steemit!
So, what does Steemit has for me? For now, I don't know. What will I post here? Maybe my daily activities and other blahs. After this, I will be exploring this platform for a while and read some of the posts here to get some idea. One thing is for sure, I would like to meet the other creative content creators on this platform, especially my fellow Pinoys.
See you again soon.