Introducing your shelf with world best flower :-  Bird Of Paradise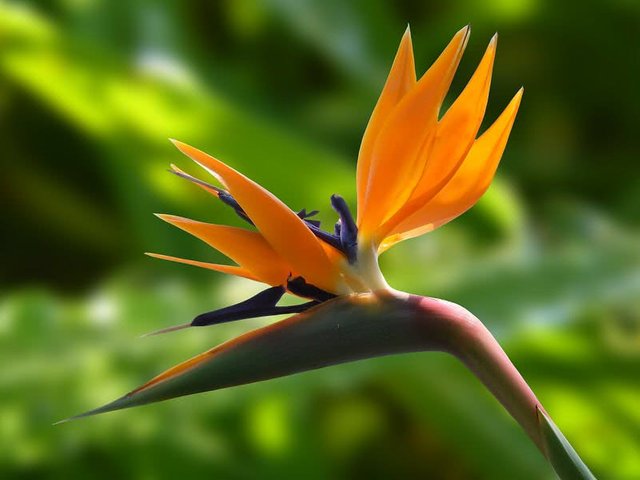 It has confusing name. Actually, it is an plant native to South Africa. On blooming, its pretty flowers look exactly bird of paradise. It's also also called as crave flower. it's beautiful flower symbolizes the paradise itself.
it's plant bloom from May through September. every flower has three, upright, orange-colored sepals and three, horizontal, blue, inner sepals. Plant also has long green leafs. This flower resembles a flying, it's one of the most colorful birds in the world.
It's grows well in outdoors. Needs full sunshine to grow properly. Once the flowers fade away, you should cut back the stems to encourage next level of blooming.
If you like it kindly UPVOTE me.