Beginning Again
Hello Steemit! So excited to be here with you all! My name is Kara Elizabeth.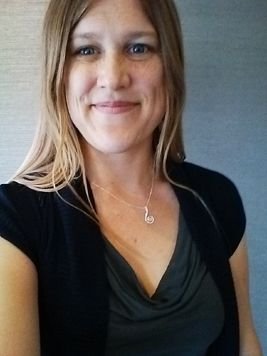 I'm an artist, landscape designer, writer, and fledgling musician. I love to make great food, and I love adventures.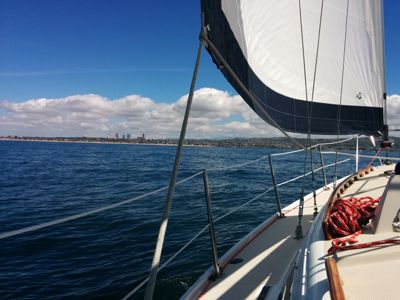 I grew up around the ocean - with surfing and sailing being a big part of my life. I've recently been able to jump back into sailing and it has been such a joy. (Getting back to surfing is next on my list!) My brother,
@lukestokes
got me excited about joining up with Steemit to share my art and my stories. I was so amazed by the concept of Steemit. What an incredible way to start building something that has the possibility to create change and build connection at the same time. I was totally on-board and joined. Then I immediately got cold feet and didn't post anything! Fear and second guessing took over. But today, I'm finally brave enough to share! So here are some photos and little tidbits to give you a little feel for who I am, and who I am becoming.
Painting & Art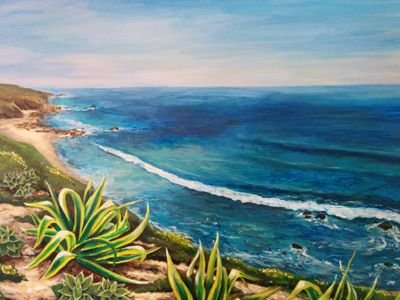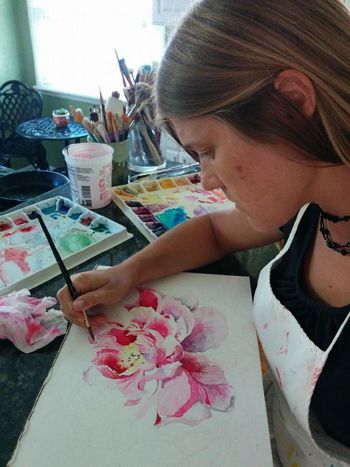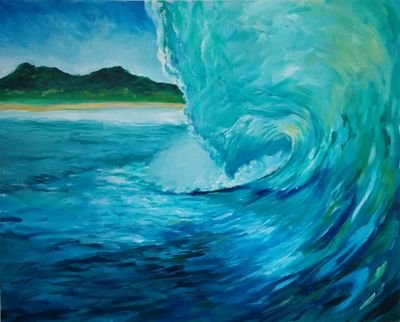 For as long as I can remember I've loved to draw and paint. Both my dad and my mom were really inspirational in their drawing abilities. I decided that I wanted to develop this family trait, and grow as an artist. Eventually (through lots of outside encouragement), I pursued this dream and got an art degree. I'm super stoked because this year I was asked to join an art Gallery in Laguna Beach, California, which is a life dream.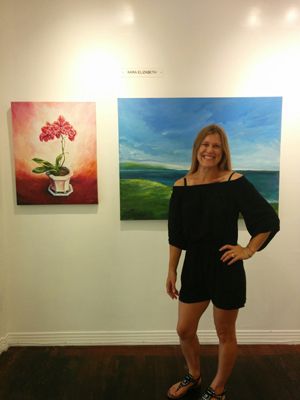 Friends and customers often ask me to paint pictures of special moments or things they love. This is a painting I created for a customer who had visited Alaska and wanted something special to remember that trip. She asked me to paint a little fox for her too!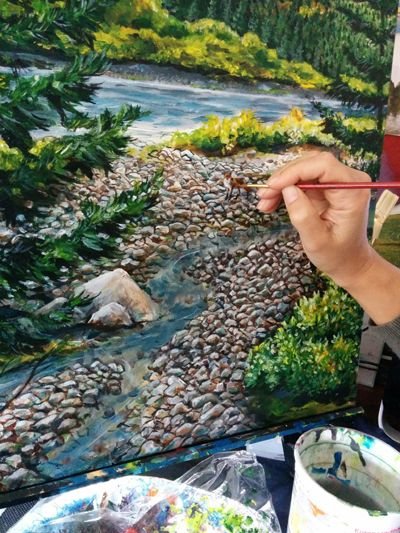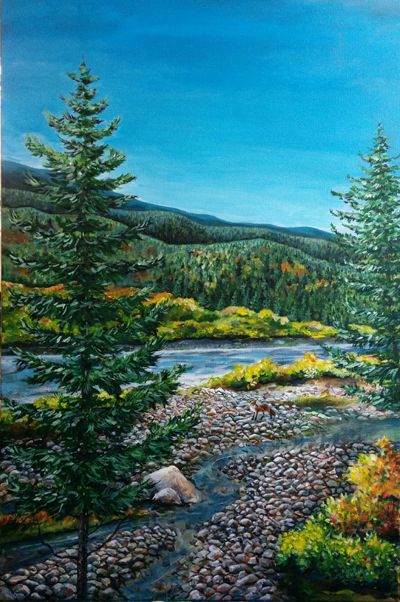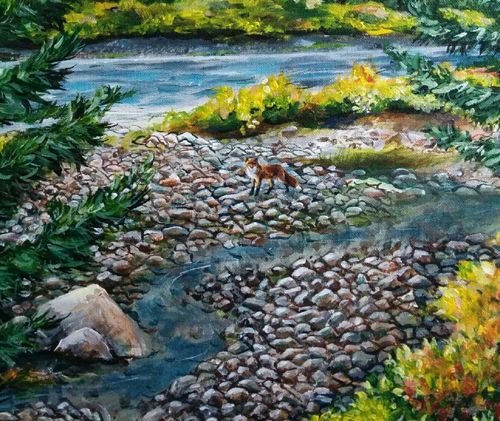 Design & Landscaping
Transforming outdoor areas into beautiful and connecting spaces is one of my passions, and I've turned that into a career/company, which has been such a blessing. I create all kinds of designs, small and large, you name it. I've seen what an impact this can have on people's quality of life and that gets me excited about helping people transform their yards (or even a balcony or a borrowed area of dirt!)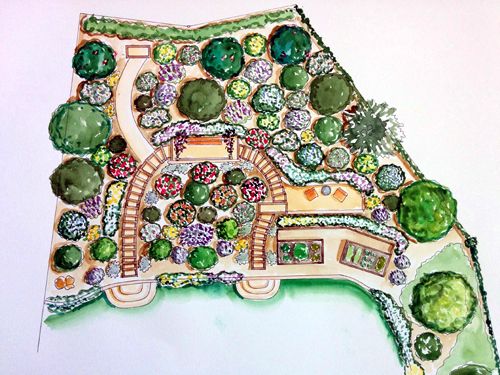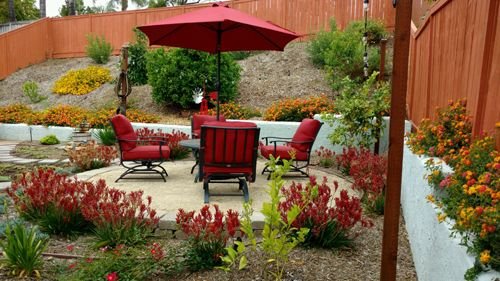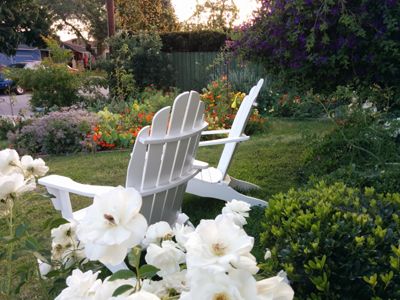 Good Eats
I'm always creating new recipes and improvising in the kitchen. I love fresh, good quality food. I've grown a lot of our food over the years (we've even raised chickens for eggs, and rabbits for adding fertilizer [aka, rabbit poop, haha!] to the soil – all in a suburban neighborhood!) And I like to support local farmers when we can. I'm looking forward to sharing recipes and food related goodness here.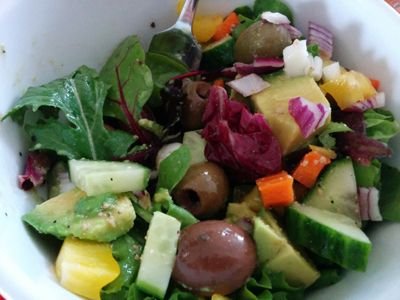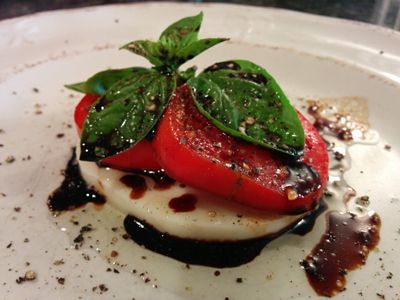 Personal, Spiritual
I have a deeply spiritual side of me, and I'm continually working on learning how to have greater love. I want to become more alive and unafraid. I've lived through my share of tragedies (loss of home, loss of parents, loss of child, brain tumor surgery, to name the big ones), and I still have a huge sense of hope and an incredible thankfulness for this crazy, beautiful thing called life!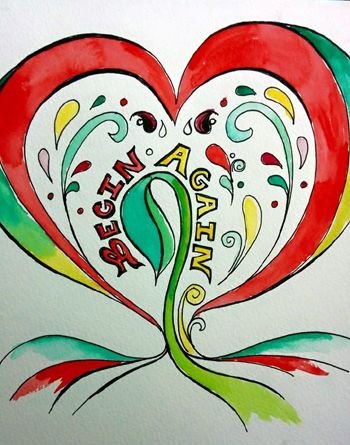 New Adventures
I'm currently working on a book about how to create a yard/garden that is perfect for you (I've got over 12,000 words written – I'm a quarter of the way there! Woohoo!) I've written a really fun, Dr Suess style children's story that I'm exploring getting published. And now here I am with Steemit! I'm so excited about what the future will bring and this new adventure with you all! Here's to beginning again! Kara Elizabeth
@karaelizabeth