Introduction of myself
Hi All
I am #Sana# from Pakistan.I am 26 year old. I just join steemit today so i am a new user and its my first post.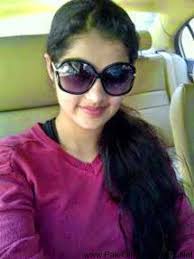 It is my pleasure to meet you steemit friends.I'm passionate about
communication and I am the author of Smart Talk. I'm also the host of
The Public Speaker podcast, but the primary way I earn money is by
helping organizations and individuals create/deliver messages, build
stronger teams, and manage conflict. I do this by developing and
delivering workshops, keynotes, and working one-on-one with
executives. In my free time I like to sing, take pictures, and
rollerblade. Mainly I am working on Freelancer.com & Adsense.com and recently i am
starting to work on Youtube.
The steemit website is such a really best blog website for sharing
everything what you know and what you want to share your most favourit
things. So, that is very helpful for all. That's why I love very much
Steemit. I want to share my most favourite things which about i know
well. I hope that i will get response to all for my post.
Thanks.