My introduction post on Steemit
Hello, Steemit community and everyone reading this!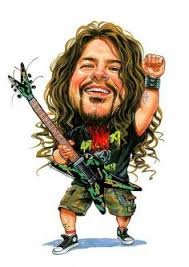 This is Pantera, I am on Steemit now, as part of my media expansion!
Alright, I'm not someone famous or popular but I am trying to write about what I have learned so far and explain it to the newcomers.
I have one hobby, which is Crypto. Most of my time is consumed by studying, trading, investing, and writing about cryptocurrencies. It is not just a hobby of mine, it is a way to clear my mind from anything bad happening around us. The people I meet in crypto are so intelligent and fabulous that I keep learning and growing into a better person.
I'm in this since 2017 and I can say one thing. I love Crypto more every passing day. We all had difficult times during the two years of the bear market, but this time was also important for everyone. Those of us that didn't abandon this industry, kept researching and reading about it.
Of course, it is a market where developers have the first word, they create digital magic and I am following and reading from many of them. However, often devs may not have a clear understanding of other fields. This is where we with skills in marketing, publishing, editing, communicating with the public and being able to manage communities or businesses, come into play.
As cryptocurrency enthusiasts, can put our skills and knowledge into practice and support this booming industry that is still in a very early phase. Bitcoin is 12 years old today, however, the Cryptocurrency industry is in a similar phase to the 90's internet. In 10-20 years from now, there will be projects worth trillions of dollars and this will be the fair valuation of them. I am not just an optimist, I am certain that Crypto will be successful.

At this point, I'd like to explain a few things as I never like hiding.
This is not my first time on Steemit. My first time was way back, in an era that is now mostly forgotten and buried deep in the ground. During my first Steemit visit, I was a crypto beginner.
A noob that not only I had no idea about cryptocurrencies but I was also poor with my English. I was striving to write one sentence without having to edit and correct my mistakes.
I've written six or seven posts back in 2017 and at the beginning of 2018, and then quit, as it wasn't going anywhere for me. My working schedule at that time wasn't allowing me a lot of free time either, and I had to disconnect from Steemit.

Since then (2018) I did a lot to improve myself. I took English lessons at proficiency level, (got the certificate with an almost perfect score) and also spend time reading and researching. I was occasionally posting in crypto forums, and no matter the bear market I kept studying new projects and accumulating at what was the bottom.

I am a Bitcoin Cash advocate. I support BCH and have explained within my posts why I am doing so. I am not favoring BTC, however, I am trading it and I bought the dip in 2020. I have a portfolio that at this time is thin because I had to keep selling in 10-20% steps my holdings during the bull run. Currently, I hold no BTC, and BCH covers most of my portfolio.
With some of my posts, I will be talking about Bitcoin Cash. This is not a reason to make anyone uncomfortable. I joined crypto thinking we will have decentralized cash, but I never thought that fees will reach $20. I'm sure that since the first time I've learned of Bitcoin in 2013, I've been told it was instant and feeless.
With Bitcoin Cash I found Bitcoin being what I wanted to be. It is still decentralized, secure, immutable, and has any other top feature of BTC blockchain, and it is also cheap and fast to use.
Anyway, I won't go on with Bitcoin Cash in my introductory post. I will post about anything on Steemit, even BTC. I am not totally against it either, the problem is that if I was to choose between the BTC version of Bitcoin or Fiat, I wouldn't be able to select BTC since the fees would damage me financially.

The last part of my introduction is the media channels I am using. I have dismissed Publish0x from my list as it was time-consuming and I had very low visibility for my posts. Maybe I skipped something or didn't pay enough attention.
It doesn't matter, if someone finds posts of mine in Publish0x that would be on the account name: Pantera1.
So, I'm currently active on these blogs/platforms/social media:
Alright, this was Pantera's first post on Steemit. I know that I will have a good time here, and I hope to have enough time to fully explore and learn how to use this platform. I will have to find how to make a better structure for my post and with time I will be creating and republishing some quality posts.
Thanks for accepting me into your community!