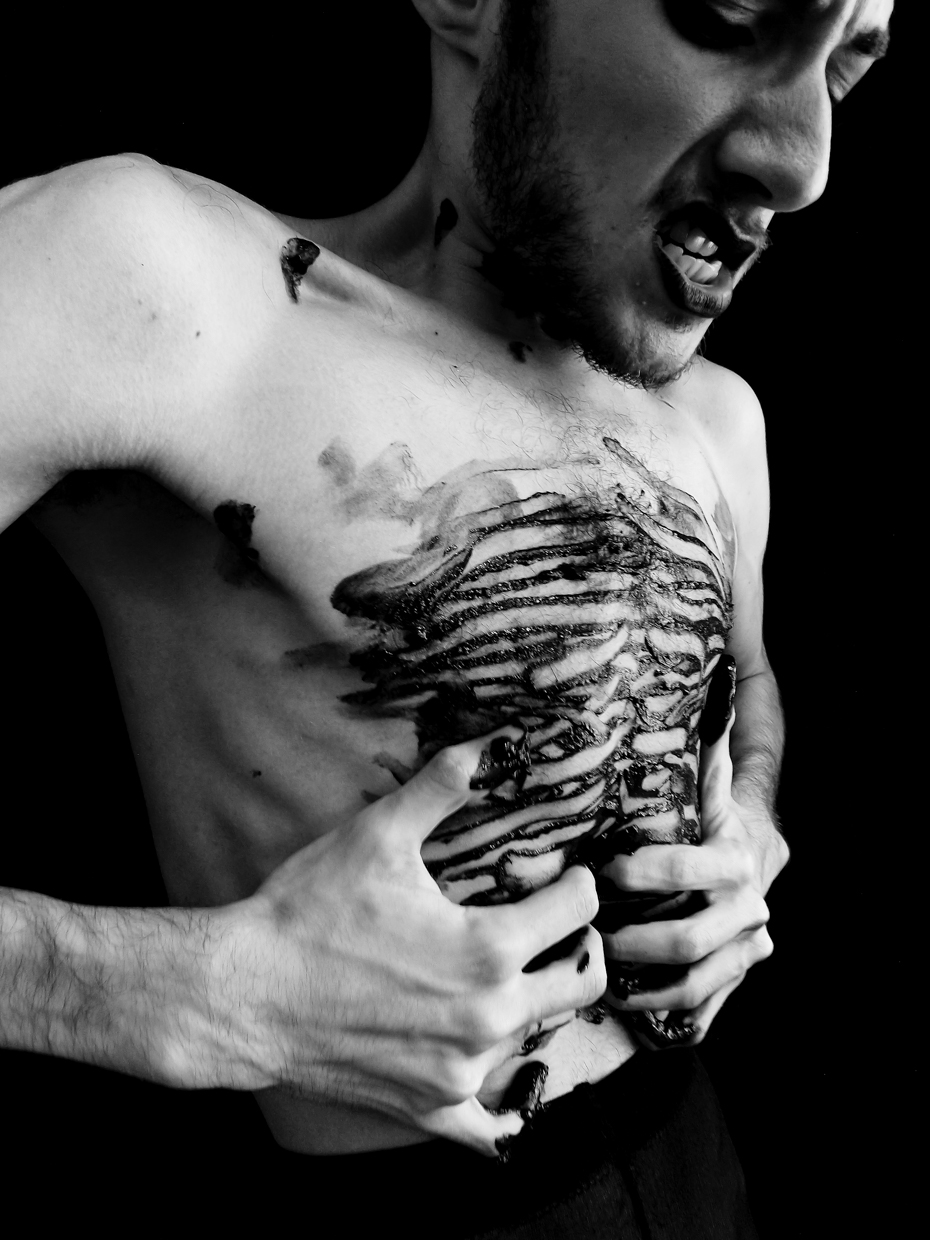 I'll start my presentation on Steemit with this picture, i call it my unknown Vulnicura, because when it materialized i knew what i wanted it to look like, but i didn't knew what i wanted to feel. It is my wound, i'm not sure if it's healing, but it sure hurts.
I am Manuel Colón, i'm a 21 years old model, independent dancer and aspiring actor and makeup artist from Venezuela. Yeah, that place, the nonexistent country, the nation where everyone is walking dead. The place where there is no future, because we have not even reached the real present.
What is it about be, that makes me feel unloveable? What have i done? What have people done to me? I am just sure that no one can love me, at least not in the way i want to. I am beautiful, i am confident, i am strong, i can take it, and i am sure that one day i will be loved, yes, i will. Even with my makeup, my long nails, my heels, my insults and my skinny body, one man will love me with that.
A social change is on my hands, i am whiling to suffer and take the hits others can't. I'm used to the teasing, insults, critics, rejection, embarrassment and jokes ''society'' makes about me, and people like me. And i'm not talking about the gay people, i'm talking about the ''different'' ones. The scared ones, the defeated ones. I am not that.
I want everyone to join me, i can battle by my own, but imagine the impact the world could have if all of our braveness comes together and we make ourselves visual. How can we expect things to change and society to get used to what it's supposedly different if we are not showing them what is normal for us. Never be afraid of being who you are, because people do get used to our own, to seeing us, to hearing us. We are as normal as they are, but maybe just more special.
You can know more from me if you follow my path through acceptance and love, the chase towards success. I am open, i let everyone know everything about me, i have no filters. I am here for myself, for all of u. I'll finish with a phrase from Bjork's Black Lake ''my heart is enormous lake, black with potion''
I never though i could get paid by just expressing my emotions through a screen, while my long nails interrupt me from typing faster. Thanks.