As I've mentioned in a previous post, my wife and I recently moved away from our home country of Canada, to the small town of Senlis France.
At this point I've almost entirely stopped using Facebook other than on the odd occasion of extreme boredom, so I've decided to keep track of our journey of life in Europe here on the Steem blockchain.
A part of me (the perfectionist within me) thinks that I should be niche, and compartmentalize my ideas on the blockchain by openening up a new account specifically dedicated to personal blogging. That way I could leave my Leaky20 account for my ideas on philosophy and movie and song analyses and such. However, my ideas on such topics is limited and a big part of me dreads the challenge of starting over fresh with a new account, building a new following and maintaining multiple Steem accounts. As such, I think I'm just going to intermix this new travel and life blog in with my other random thoughts and ideas.
So this is my first (or maybe its actually my second) French living Blog post - Home town.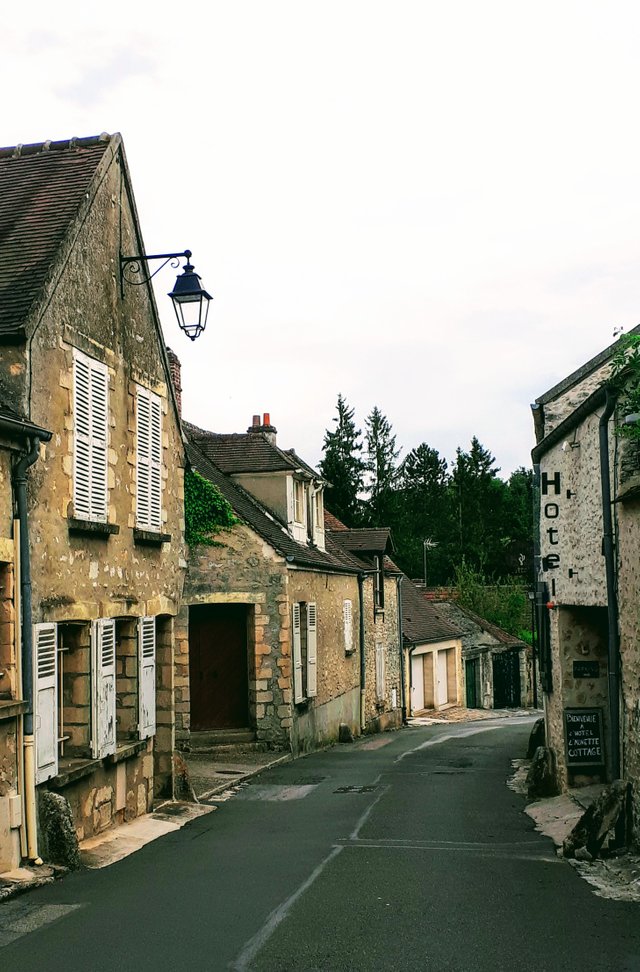 This first picture is of one of the streets in town. There is a little hotel on the right side of the street. Despite the hotel essentially being a "hole in the wall" type establishment I was surprised to learn that they won a Micheline star in 2018. The online photos of inside the hotel are really quite nice.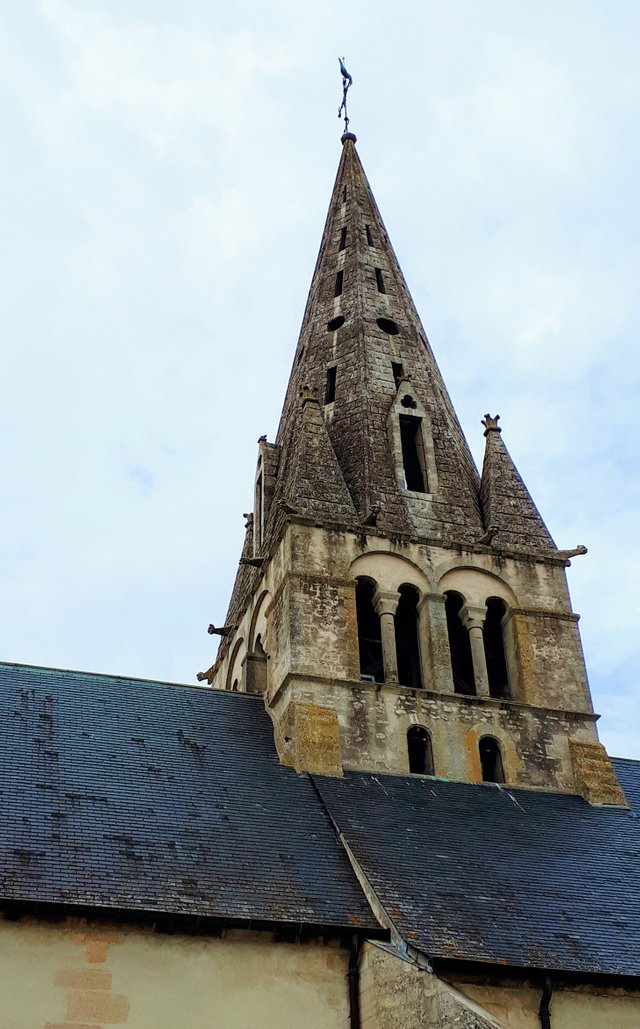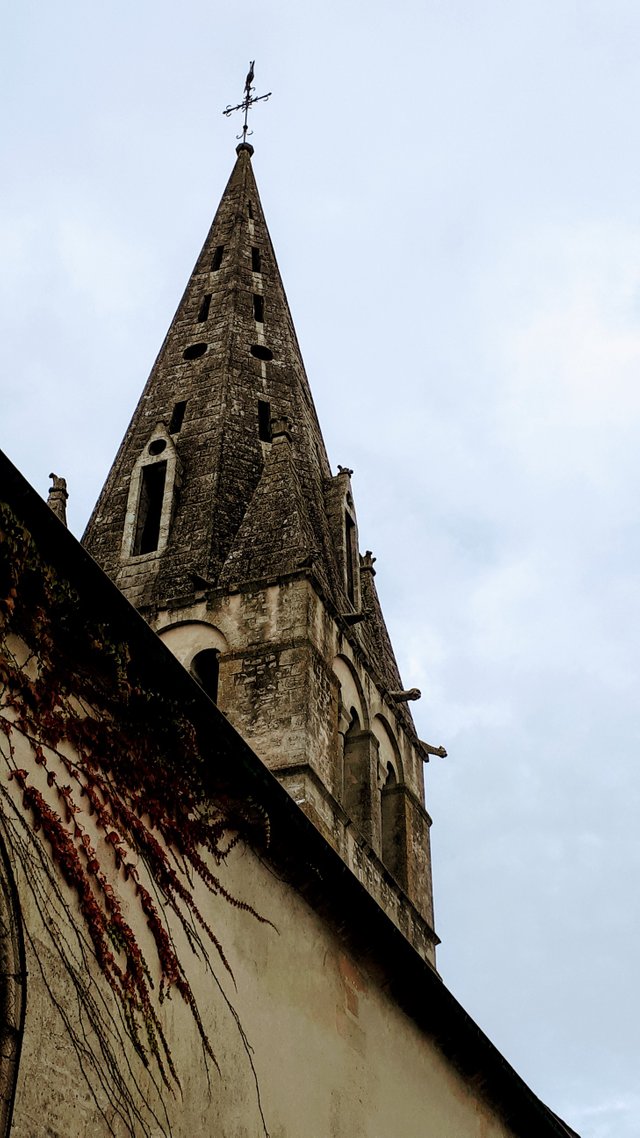 The next two pictures are of our local church. I really love the gothic style architecture of the building (I believe that its gothic). Its bells chime a few times per day and gargoyles smile down at residents from above.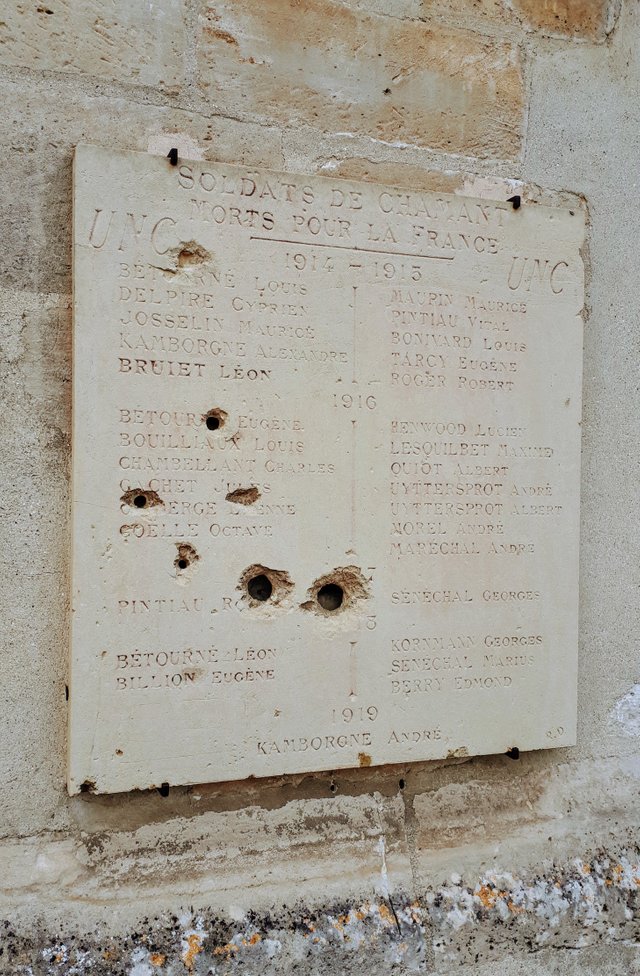 The next shot is of a plaque on the outside of the church. As you can see it has several large bullet holes that were shot into it, I assume during world war two. I'm not certain on that though.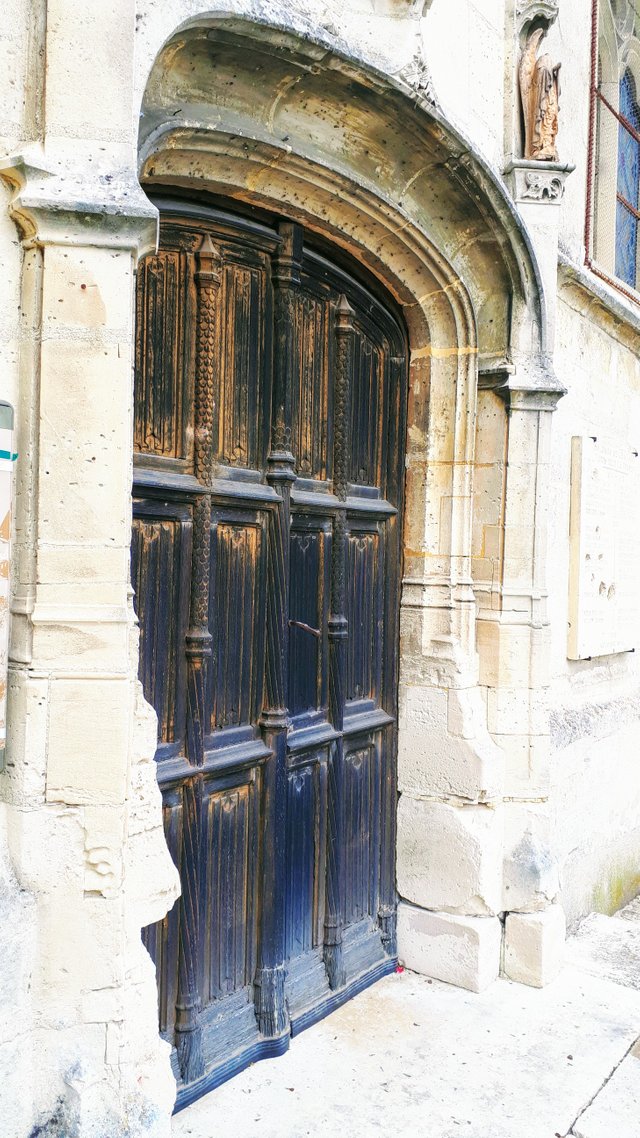 This image is of the door to the church. I just think it has a lot of character with its charred wood exterior. I find it interesting to look at.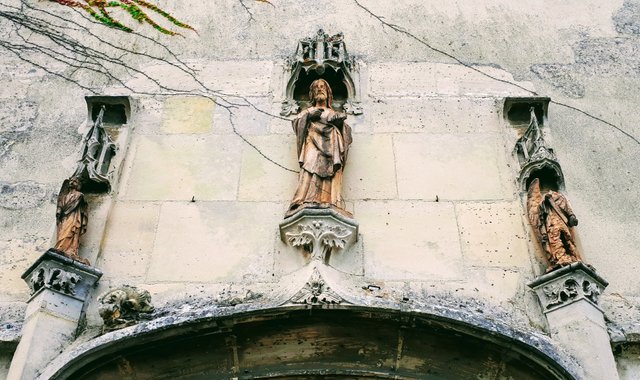 Above the door are three small stautues, one of which has no head. Maybe time and weather got the best of it? or maybe the soldiers who shot the plaque also shot it? Maybe it was target practice?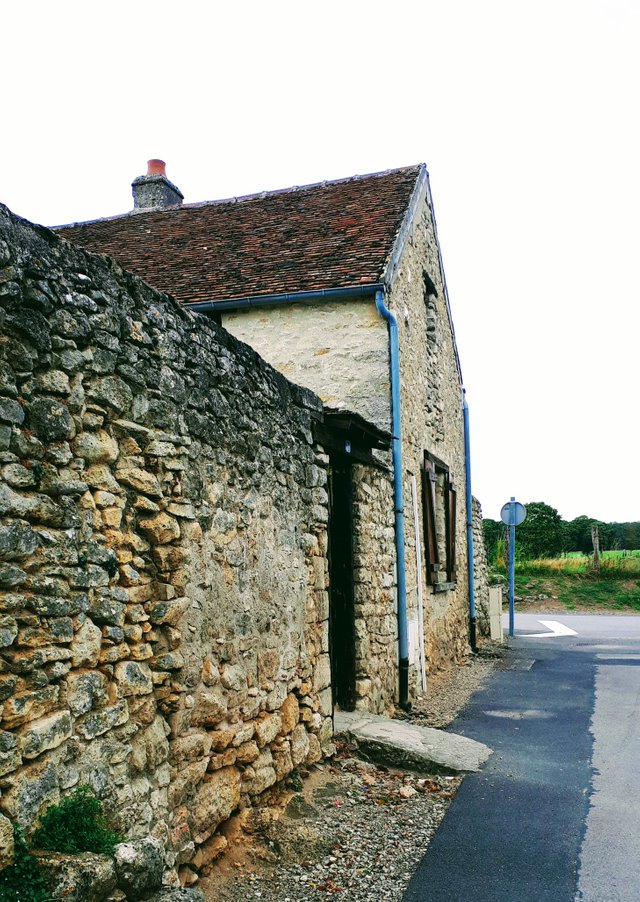 The next photo is of an old house on one of the streets in town. Nearly all of the homes are built behind these large stone walls and heavy metal gates. Its nearly impossible to see into anyones yard or say hi to your neighbors unless they are walking on the street. The walls give the town a lot of character but also make the streets feel very narrow and closed off, sometimes a bit claustrophobic, kind of like walking down an alleyway. Its very different from back home where everything is wide open and people often share front lawns. Its not bad in the slightest, its just very different.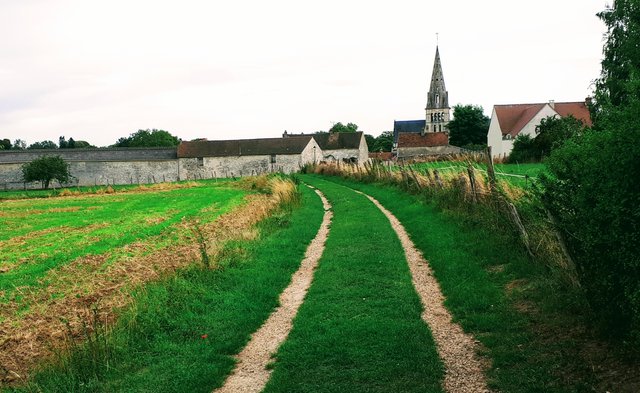 This is just a country scape with the church in the distance. It shows how small the town is.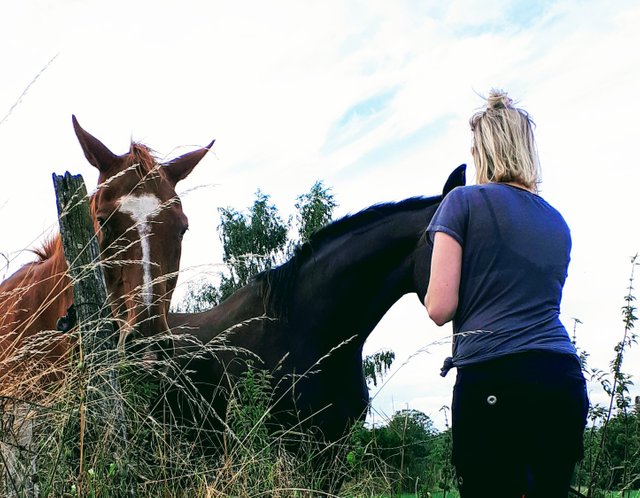 Here my wife has found some horses. At this point, all of our friends in France are animals.
We say hello to them several times per week when we take the dog for a walk. I'm actually a bit surprised that my wife hasn't named them yet.
Anyway, thats our small town. Thanks for reading :)