Hello Steemians,
I am Deepa from Shillong which is located in the North East part of India. I am 25 years old and I am a Software Engineer. I also practice Rajayoga Meditation.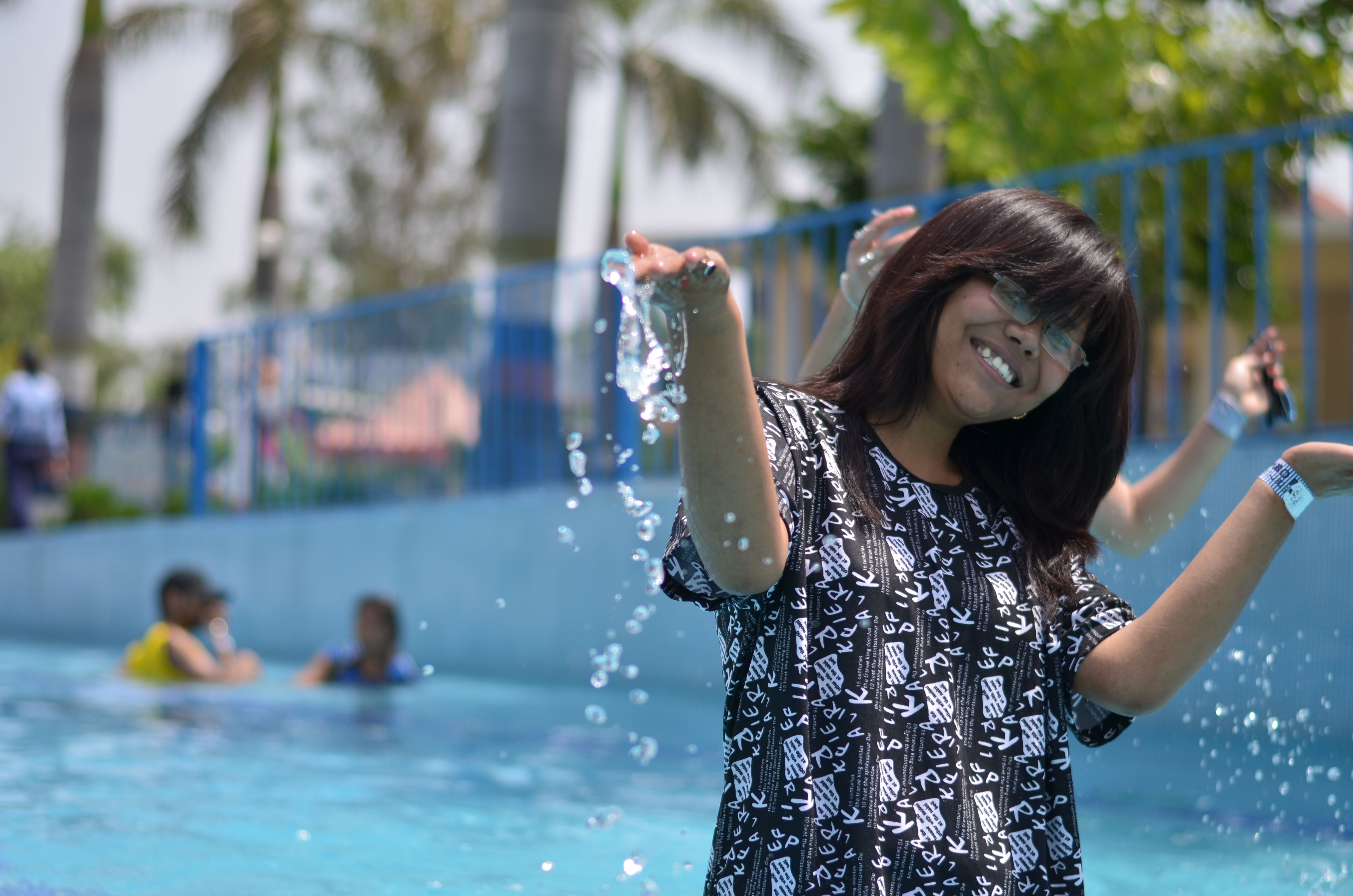 I heard about steemit from my friend (dev) so thought of giving a try as I love writing articles on inspiration, meditation, thought for the day.
I am going to share how meditation has helped me to have patience and accept whatever life offers me.
I am a motivated girl and always wanted to do something unique in my Life and make my mom proud as I have a single parent. I love reading biographies of successful people like Steve Job, Elon Musk and many other leaders and also love business ideas books and self help book of Louis Hay and many others.
By God's grace I got admission in Engineering college through Govt quota. In first year I watch the movie "The Secret" by Rhonda Bryne and listen to "Robert Kiyosaki" audio "Rich Dad poor Dad", since then I had the thought of establishing "my own company", not to work for others. Hence, I started doing network marketing business along with my studies. There was growth but it started declining when I was in final year, I was so motivated that I didn't even apply in company. Seeing my condition all my friends were saying "just for security You should apply because what if you lose in business and you are too young with no experience".
In North East its a believe that people should work in Govt Sector to earn respect and IAS (Civil Service) everyone should give a try. So after degree I got in govt sector in north east and parents started forcing me to join and my mind was to become an "Entrepreneur". Hence, I was totally confuse from where to start as I want to be Entrepreneur but "I have no
money as there was no more growth in the Business" and I didn't join the job which I got in govt sector.
There comes the turning point, I started reading religious books like Bhagwad Gita, Holy Bible. Started watching about meditation by "Sandeep Maheswari", then one day my friend told me about Sister Shivani. I watch all the videos about "KARMIC ACCOUNTS" by sister shivani and next day I started practising Raja Yoga Meditation.
There I came to know "Who am I ?" why we are here on this earth ? Why sometimes sorrow sometimes Happy ? Why some are poor and some are Rich? Why some people even after working hard they dont succeed in Life. Being a science student it was hard to believe whether God exist! but the sister in Raja yoga meditation center gave me scientific reason and I was so happy to know God and His planning.
There is a proverb "Tu wo karta hai jo tu chata hai, lekin hota wo jo Woh (God) chata hai. Toh karna suru kar wo jo Woh (God) chata hai, hoga wo jo tu chata hai.
(You plan your goal according to how you want it to be, but it happened according to HIS(God's) wish. So accept the thing how God want it to be then it will happen according to how you wanted it to be).
Hence, I started accepting what God is wanting me to be. We see with our limited vision, hence we keep questioning "why this happen to me ?". But He is unlimited and His work is unlimited. He always plan Miracles for us but we can know only If we become unlimited like Him. The child of Tiger will become Tiger not deer. If we are the children of Unlimited then we are Master Unlimited and Master of this Universe.
I join the HCL company in Delhi there I got friend who also love to start His own company, hence we partnered in 2015 and site by site started working on our ideas. It was ecommerce business selling the crafts of villagers "our aim is to help villagers who have talent but does not have the opportunity to show their talent to the world. Meditation was helping me during my challenges and got the opportunity to share my experience in "Samadhan Show"
In 2017 due to some misunderstanding my business partner and me we separated our business. But meditation is such that we are still a best friend.
Due to personal reason I return to North East in Dec 2017 and started trying through internet as my friend from USA suggested me to give a try as I keep posting articles on inspiration in FB Entrepreneur Group. So I created blog
https://awakenyourlight0.blogspot.in/ and
FB page https://www.facebook.com/Awakenthesoul0/ .
I also have youtube channel sharing about Meditation "
"
I recently wrote a book which is yet to publish so need your blessing.
Now i am waiting for a call letter to work in Govt sector.
Hope you all will love to read the articles on inspiration, meditation and hope it will help you all.