Hi guys, I'm Morounmubo Arinola Oluwabusayo, but you can just call me Arinola.😊 I'm from Kwara State and I'm a student of Kwara State University studying history and heritage studies. I'm the last born and the only girl of my family, I have two elder brothers and I'm blessed with wonderful parents although my dad is late.😞
Im a newbie here and my prayers is that me joining here will not bring me regret or make me unhappy.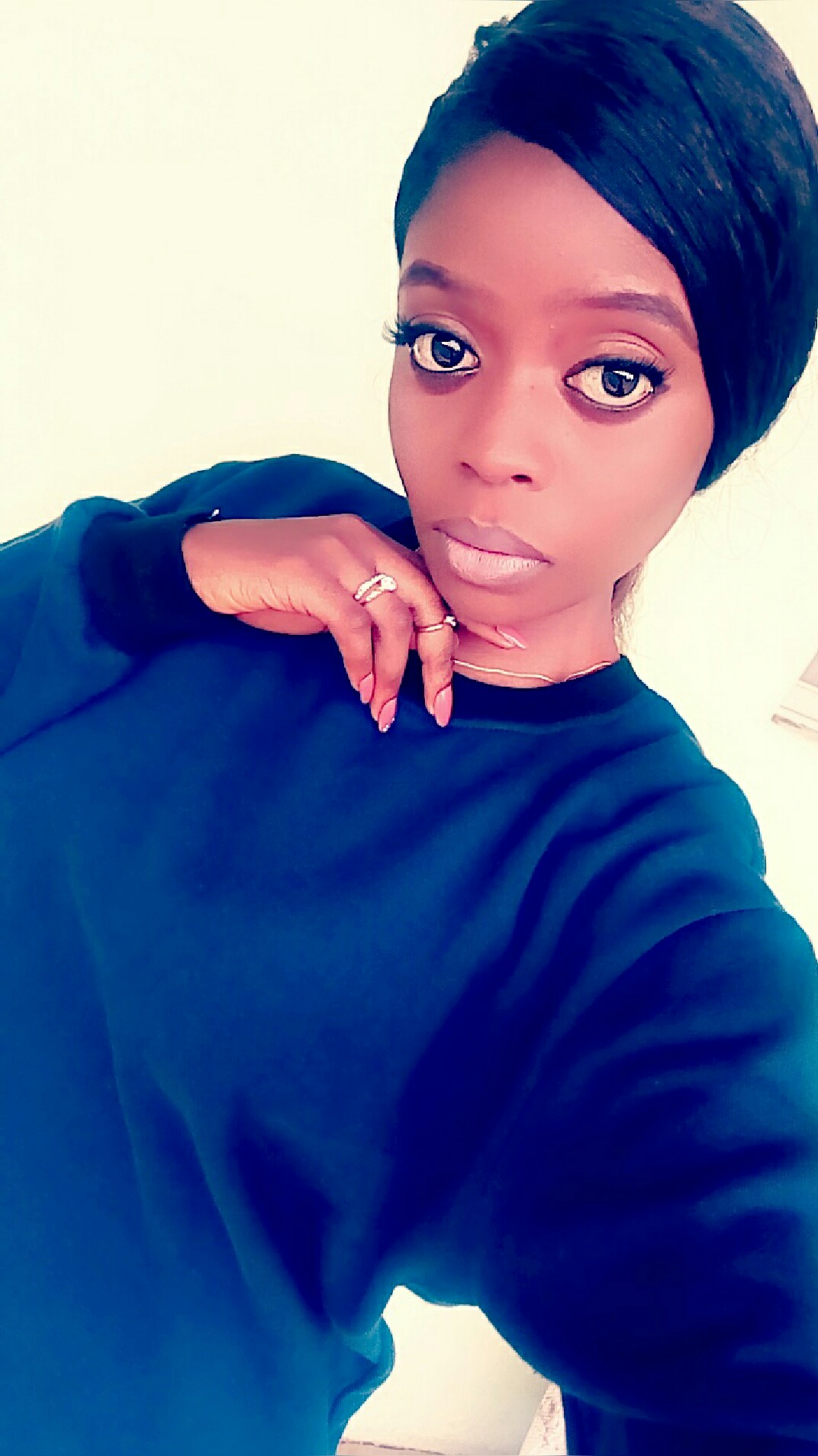 I won't say I'm light or dark skin 😉, I have big eye balls which my friends claimed is my selling point 😏. I have a small statue, which at times is a blessing and a curse 😒.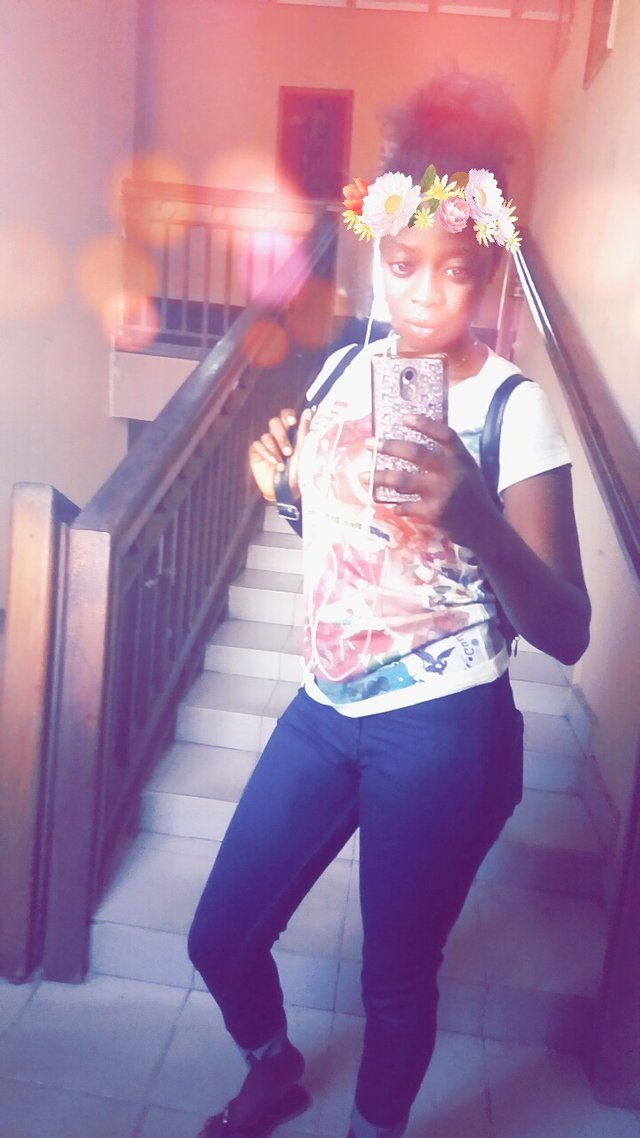 I'm a blunt girl, I say what ever comes to my mind, my mother says it's because I grew up among guys 🙅. I'm not the outing type, I prefer to be indoor blasting some great music 🎶 while reading interesting novels on my smartphone. I'm sociable when it's time to be social. 😋
I'm a big fan of good music, any genre, as long as it has good beat, nice lyrics and perfect flowing believe me I'll be in my own world of fantasies.😁
I'm a shy girl, extremely shy with new people but my friends will denied this claim because am a bit crazy when am with them.🙈
I don't have a favorite color, yeah I'm weird like that, 😂 I eat a lot, my mama will abuse me that the rate am eating I should be fatter than fat Albert 😂🙅 can you imagine 😞. I love my Nigerian delicacies especially my favorite which is Amala dudu with Gbegiri 😋👍 Hoo God, I'm in cloud nine. Thank God I can prepare it 😁
Growing up with my dad and two elder brothers who are sport fanatic makes me have interest in sports too especially football. My dad allow us to be active in any sport while we're in our primary school. My eldest brother excel in tracks running, while my middle brother is good at football. And I the baby of the house I participate in both, but most especially football . And when I started to grew boobs 🙈 it becomes more difficult for me to be more agile and then an incident happened, there was a football competition in my school then and am always the goalie, the opponent striker mistakenly played the ball straight to my boobs 😒😥 which was extremely painful 😳😫 that's how my dad banned me from playing anymore.
Before my dad died, match day at my house is always fun because we're all rivals and I'm the odd one 😇 My Dad and my eldest brother are both Chelsea fans while My Mom and my middle bro are both Man Utd fans, and the odd one that I am, I'm a die hard fan of Arsenal 🙌 . My friends claimed that I'm a fan of Arsenal because the players are handsome 😊😏 well you can't blame a girl for feasting her eyes on those yummy 😋 players on the pitch 🙈 but that's not the reason anyway.
Im my parents princess because I was a late surprise especially to my dad. My dad's friends do call me the apple of my father's eye which is the absolute truth. I was so close to my dad, to the extent that my dad can't buy anything with Out my consent unless it's a surprise for me. That's why his death hit me hard.😫 He was the best dad any girl could ever asked for💕 , he was my greatest cheerleader. He always says to me I should chase my dreams 😳. I miss him everyday.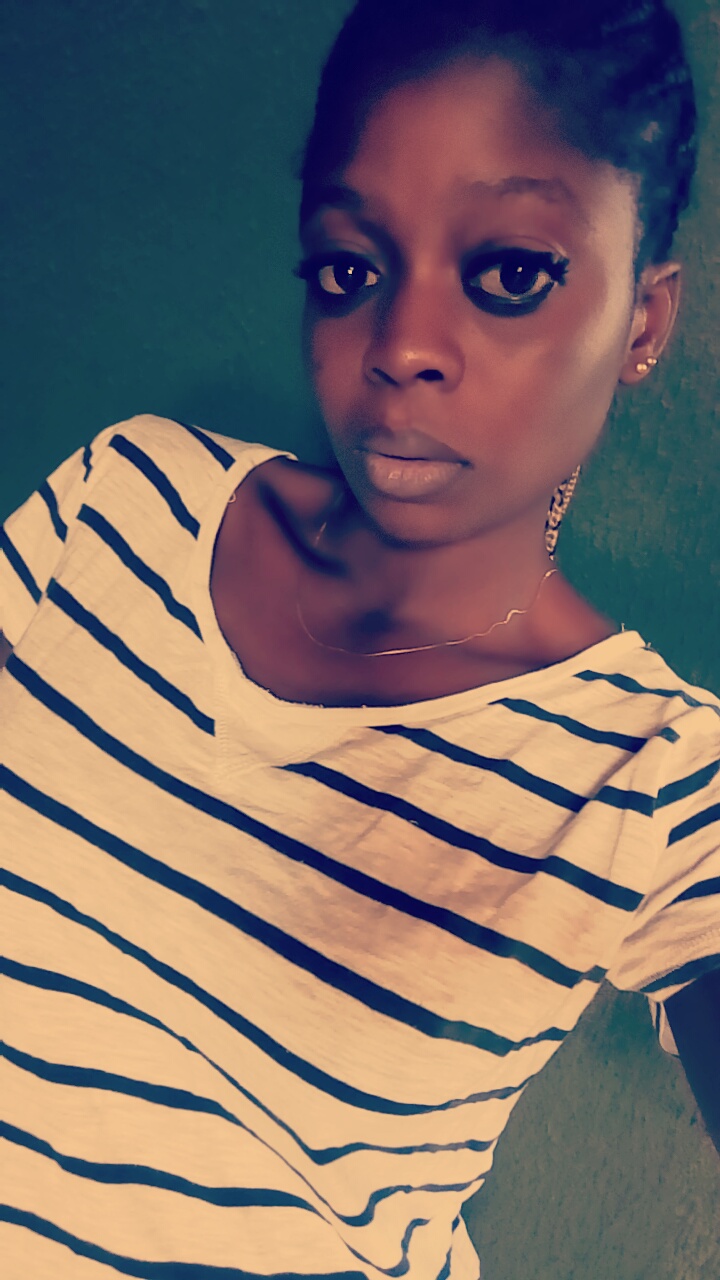 I always dream of becoming a motivational speaker and human right activist, because I observe alot, I noticed what's going on around me and how hard it is for some people to keep moving forward. I want to assist these set of people, inspire them, give them voice and hope and make them chase their dreams and never giving up on themselves.
I pray Almighty God makes it easier for me and help me to make my dreams come through.
That's all about me Steemits, I hope joining here will leads me to accomplish many greatness.
Steemit was introduced to me by Zoneboy. Thank you very much.
P. S. All pictures were taken by my Camon C7 smartphone