A cycling trip to remember
Sorry for the duplicate post, I goofed up with my earlier one and the category ended up as jsvlog!!
A reintroduction!!
Hey guys I am a commuter cyclist and have been cycling since 2011.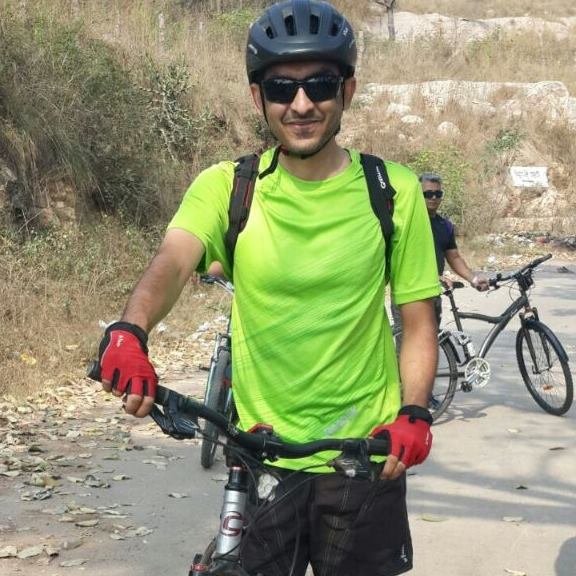 What started off as a way to relive the past has turned into an awesome way to commute!!
Commuting all over Bangalore is normal for me. I have gone for meetings, wherin I have informed the client about my mode of transport and to expect me in shorts and a T-shirt, I haven't met a single client who has not accepted it!! To be honest though, being in the field of Solar power and LED lighting and being a cyclist helped!!
Incidentally I had signed up for YouTube a long time ago (2011 Jan) and uploaded a trial video shot on a phone kept on the dashboard of my Gypsy. This was shot in the night, was grainy, shaky and not a great vid.
I started making videos again in August of 2016 to share my love for cycling and also to show people that it was a fast mode of transport. My first video, to introduce myself, shot on a phone (held the wrong way!) was edited on the YouTube editor and got published by accident!!


My next video was a raw footage of my typical commute to office. A commute of 5.5 kms which would take me about 15 minutes. I had made this video as many people were skeptical of my commute times. This video was effective in shutting them up!!

When I started making these videos, I did not have an action cam. I was making the videos on an old point and shoot camera, a Nikon, which was not in HD and did not have any of the bells and whistles of an action cam. Needless to say while the video quality was not great, it was a start.
This playlist shows my raw footage that I created first with my point and shoot and then with an action camera.
https://www.youtube.com/playlist?list=PLpNHF-DkD5cKz7-zd91aZMz_oDWVbo2xe
From these videos I wanted to show short clips that I liked. At this time my channel was all about sharing what I liked, I did not care for much else. Also most of the commute vids were not too interesting as it showed the road being ridden on and little else besides traffic, I started making short clips of the fun bits.
https://www.youtube.com/playlist?list=PLpNHF-DkD5cKz7-zd91aZMz_oDWVbo2xe
It had been about 10 months since the 'rebirth' of my YouTube channel and at this time I wanted to grow my channel and also reach out to those interested in cycling with cycling related content. After quite a bit of contemplation, I decided on giving my channel a definite direction and also concentrate on content. This new thrust was started with a cycle store review.

This was a completely new thing for me and I actually shot this over 2 days. I had to wear the same clothes for continuity and the shirt which washed hadn't dried and was damp during the shoot!!
The video put me in front of the camera and was a steep learning curve for me. But it was something I enjoyed doing.
I had decided to take YouTube a little seriously and made a schedule of uploading videos every Friday at 9:30 AM.
But soon I had to increase my upload schedule as I had content for a bi-weekly upload. And this was all because of a vehicle free weekend at Nandi Hills.

Now I started looking more seriously at social media and had made pages with my YouTube channel name -
Aj's vlog
The first was ofcourse Facebook (www.facebook.com/ajsvlog) followed by twitter (www.twitter.com/ajsvlog). I was a bit late for Instagram and got (www.instagram.com/ajs.vlog). It was around this time that I reconnected with
@firepower
who I had met earlier at Race Dynamics and he told me about Steemit.
I signed up posted once and subsequently was quite inactive. Now I hope to share my journey which has been so much fun through some blog posts.
More about my journey as a cycling vlogger tomorrow!!!