If you have followed my blog previously, you will see that I started my life hating my parents. But now, I see the beauty of life through those things. I learned that Life is not that just so easy to be. Yes! We experience loneliness, hatred, pains, worries, fears and discouragements, but life also contains happiness, love, comfort and belonging, and more of these things.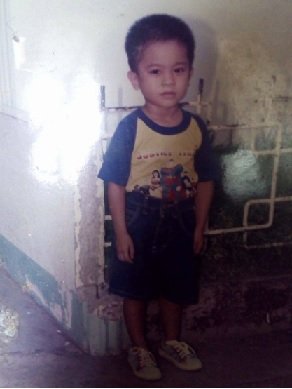 This is Me when I'm still Five Years Old
At this photo taken when i'm still five years of age. If you notice, the form of my right arm is not normal. I got injured when I was three years old when I fell from our balcony. My parents also fail to bring me immediately to the hospital because they don't have enough money for billing. Instead, they called a local therapist they have known before to cure my injury. After the healing process, I became okay. But the result of that is healing never satisfies my parents, and especially my grandparents when they have known what happens to me. They scolded my parents because they don't agree to their decision. But they are so late. That's why I have this arms.
I don't really remember the pain I got at that time. Maybe because I was so young at that time, but what I only remember is that, my classmates bullied me so often. Even when I became high school student, I still experience being bullied. Then their I became more insecure and lonely. I also hate the world and hate the world. I also blame my parents why I became like this. But thank God that all of these things were only in my past.... Now I realized how God so gracious enough to me. He gave me many family in life. My biological family, my extended family(grandparents) and also my spiritual family.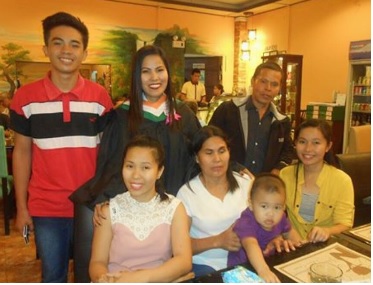 Me, Auties, Cousin and Grandparents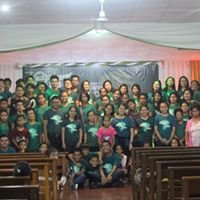 Me and My Churchmates
I also thank God for giving me an opportunity to know him more through joining Youth Fellowships in SBCI. There I learned so much about God and |I also learned to forgive to be forgiven. I also forget my darkest side through enjoying my life in having new friends in that fellowships.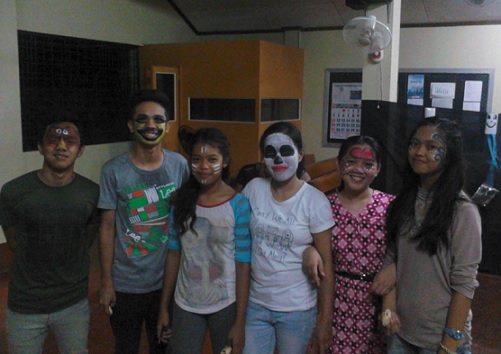 Having Youth Fellowship every Friday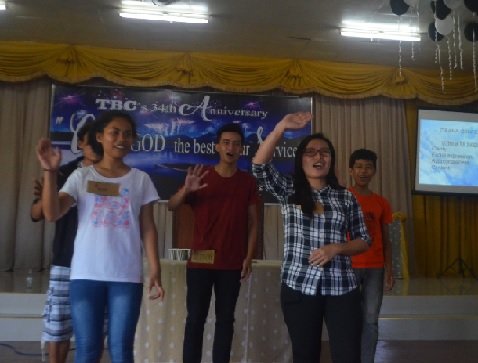 Giving Yell Performance in Cluster 2 Fellowship
I really can say and testify, that in God's presence, by his grace and power, "Nothing is Impossible!"He change me into something NEW ME and I have NEW LIFE now. Without hatred and loneliness. But He filled me by His Holy Spirit, with joy and contentment. I really can say that only God Satisfies me!
For he satisfies the longing soul, and the hungry soul he fills with good things.
Psalm 107:9
Thank you for reading and I hope you were blessed :)