Zcoin Joins Steemit !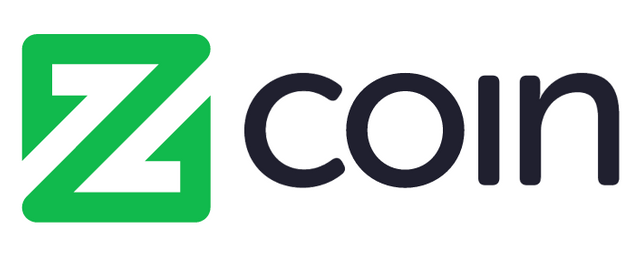 Hi Steemit -  
This is our first official post and we are excited to be joining this diverse and growing community.  Here is a little information to introduce ourselves for those that may not be familiar. 
What is Zcoin? 
Zcoin solves the privacy problem found in all previous cryptocurrencies. Zcoin implements a protocol called ZeroCoin, which allows users to have complete privacy via Zero-Knowledge cryptographic proofs. Zero-Knowledge proofs allows one to show the existence of a Zcoin coin without having to reveal which coin one owns. The original Zerocoin paper can be found here.
Zcoin strives to increase individual liberty. By guaranteeing financial privacy, Zcoin can help ensure freedom of commerce. People should be able to transact however they want, as long as it does not infringe on the well-being or individual liberty of others. We are also big believers that freedom of commerce also facilitates peace and prosperity across countries and cultures. By guaranteeing financial privacy, Zcoin can directly guarantee fungibility, an essential property for free commerce.
<iframe width="560" height="315" src="
" frameborder="0" allowfullscreen></iframe>
For some more great information and commonly asked questions please visit our FAQ page.
How does the Zerocoin technology in Zcoin work? 
Bitcoin and most cryptocurrencies rely on public ledgers. This means that all transactions are public, and the history of a coin can be traced from its inception along with all the transactions that it has been involved in. There have been attempts to scramble and mix transactions but this often involves trusting the mixers and is still subject to transactional graph analysis.
The Zerocoin protocol acts as an inbuilt coin laundry whereby coins with transaction history go into it and then new coins come out with no prior transaction history.
The easiest way to visualize Zerocoin tech is a black box, where everyone who wants to anonymize their coins places their coins in it. When they are ready to spend the coin, they produce a proof that they did place coins in the box, but the proof does not state which coin they placed. The proof could refer to any of the millions of coins in the box, and nobody knows which coin the proof is referring to. The proof simply states that the creator of the proof has placed a coin in the box, without giving any specific information about which coin it is. When other people see this proof, they have no idea who created this proof but are mathematically convinced that it is a valid proof. If the proof is valid, the proof entitles the proof creator to create a new coin with no transaction history and not related to any of the coins in the box, provided that it is of the same value. This means there is no linkage between the deposit transaction into the box and the redemption transaction whereby a coin is taken from the box.
The innovative part of Zerocoin is how this proof is generated where although you deposited the money into the box (and this transaction is recorded in the blockchain), you are somehow able to prove that you deposited into the box, without revealing which 'deposit' transaction was originally yours, hence the term 'zero knowledge proof'.
Who are we? 
Poramin Insom - Founder and Core Developer
Poramin Insom created what was the world's 4th most valuable cryptocurrency in February 2014. He is also the world's first person to implement stealth addresses in QT-Wallets, improving cryptocurrency anonymity. He earned a masters degree in Information Security from Johns Hopkins University where he wrote a paper on a proposed practical implementation of the Zerocoin protocol.
Reuben Yap - Community and Communications Manager
Reuben Yap is a practicing corporate lawyer in Malaysia and an early adopter of cryptocurrencies. He a strong privacy advocate and the Co-Founder of BolehVPN, the first merchant to accept Bitcoin in Malaysia and one of the largest VPN providers in the SEA region. Reuben graduated with a LLB from the University of Nottingham. He is tasked with managing the Zcoin community and assisting with communications and documentation on behalf of the Zcoin team.
What's Coming ?
Zcoin is working to be the first cryptocurrency to implement MTP as a proof of work algorithm and work is ongoing. As the foundation of a coin's security with also fundamental implications as to distribution and also verification speed, implementation of MTP is very high on our list of priorities and in our roadmap. Implementation of MTP is also expected to lower wallet initialization times due to its fast verification as compared to the current stop gap Lyra2 implementation.
The MTP algorithm was devised by Alex Biryukov and Dmitry Khovratovich from the University of Luxembourg in their paper published on the 11 June 2016 titled Egalitarian Computing. 
MTP is an amazing new mining algorithm that is high performance, high security and promotes egalitarian computing. Zcoin intends to be the first to implement this and we foresee that MTP will offer good future proofing. Being a privacy centric coin, it is even more important that mining power is decentralized and as such we are focusing on working on the very core of Zcoin's security first before embarking on other features. We hope to finish MTP implementation in the coming months.
We also have several other updates that we are looking forward to sharing with the steemit community when the time is appropriate :) 
Want to Know More?