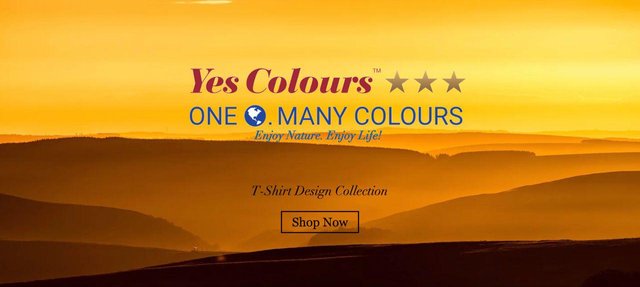 Hello Steemians and Friends!
---
This is my first Post for @YesColours since I joined in June 2018...
And I feel so Honoured to be here!

Steemit is a great place to socialize and share new ideas and projects, and I, @Mayliberty, the creator of Yes Colours, have something great to share with you all. I joined Steemit in November of 2017, and have been apart of this wonderful, creative community since then. Some of you know who I am already as the Nurse/Poet. I have been working as a nurse for the past twenty plus years. But, since my back injury accident, which happened while I was working at the nursing home, (which I will talk about more in another blog soon), I can no longer work full time. So... that means less income, and more stress. I have to look for a new job, but I had a great idea.

I have been working on being a designer for the past three years and I designed, and created my own T Shirt Collection, which I have been working on for just over two years. I had planned to launch in London, but because of Brexit and the uncertainty it created with all the changes in government, politics, and laws, I held back for the moment, worried.

On the upside, I saw what was happening in this wonderful Steemit community on the Steemit blockchain and I was so impressed by how many companies and projects were building their start-ups so successfully, and that is when I knew exactly where to launch my Yes Colours project and my family supported me all the way. I could have launched it anywhere else, but I felt I should start it at my favourite place first, Steemit.

Me and my family received a lot of help from the Steemit Community. We want to personally thank @sirwinchester, @sandroieva, @soldier and @agent for the valuable help in making this project come alive. We are so happy that they took time to help us, even though we know that they are very busy with their own big project, @Appics.
We also can't forget, thanking the wonderful @ned and @dan, for creating such an amazing, and innovative platform for us all to connect on, plus the many wonderful witnesses too.

We saw, on Steemit, one of the many Color Challenges, and we decided to create our own in Yes Colours style to join in on the daily fun. You can also feel free to join in if you want to. The more the merrier.
---
---
"Yes Colours, is an exclusive T-Shirt Design Collection, which celebrates
life with design, to show the beauty of nature, all its colours, and the Diversity
of people from all over the world."

---
Our Motto is: One World. Many Colours. Enjoy Nature. Enjoy Life!
---
---
---
Here on Steemit, we present the first, finished... exclusive designs...
We hope you like them all
---
---
---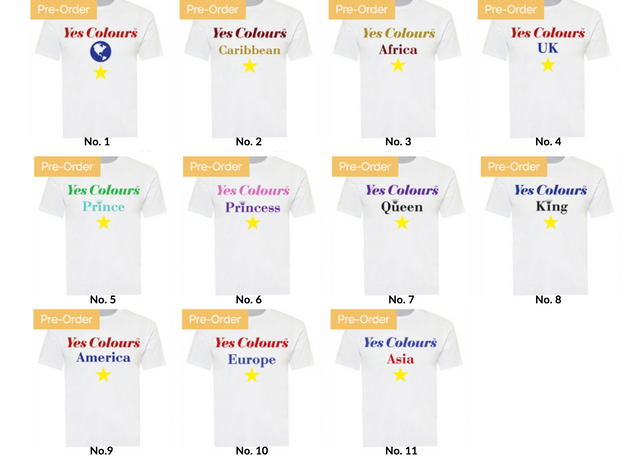 ---
We accept Paypal and Steemit Currency. All T-Shirts cost 22 Euros/25 USD/22.50 SBD/20 STEEM, before shipping and handling. We have rounded everything down to keep it simple. Don't worry, the price will adjust with the market.



How To Order Your T-Shirts
---
---
Step 1:
Please pick your choice of T-Shirt and your size and send an email to yescolourstshirts@gmail.com
---
---
Step 2:
Our team members will be happy to respond to your request and confirm your order.
---
---
Step 3:
Please state how you would like to pay with our options provided, and once your payment is received, your purchased order will be delivered.
---
---
Step 4:
Delivery time is between 4-7 days, but varies depending on your location.
---
---
Step 5:
From Steemian to Steemian, if you have any problems whatsoever, I, @Mayliberty, am at your customer service.
You can reach me anytime also on Discord, my username is: Yes Colours # 7406
---
---
---
To ensure that your package is properly delivered, please make sure your address is fully entered and correct.
---
Returns

We are a small company. So please take care in ordering your T-Shirts.
Always check your right sizes and check the chart provided...
Our company only takes back damaged goods and not wrong orders. We only do Exchanges, if the goods are damaged.


​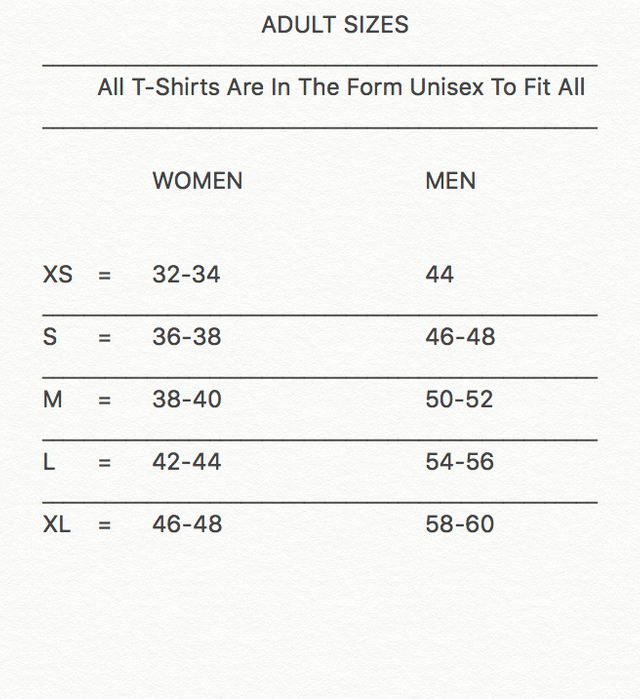 Please be sure to check and double check- Thank you!
If you need any help, feel free to contact us here at - yescolourstshirts@gmail.com
---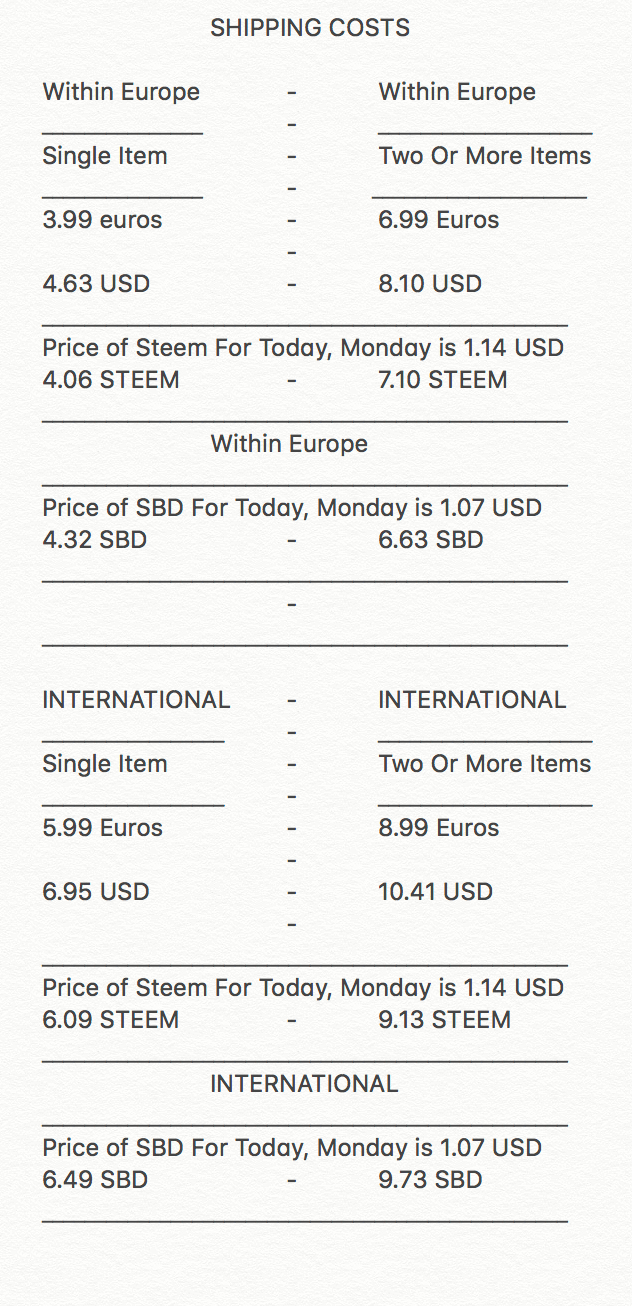 ---
Please feel free to leave a comment and tell me what you think of our Start-Up project. We will also be updating you on new exclusive T-Shirt Designs we have been working on. I will also write about our journey and our experience as new entrepreneurs. Please feel free to also resteem this post to raise awareness, and upvote, so that more of our Steemit Community can join in and join our Yes Colours Movement.
PS: The first order that we receive will win a second T-Shirt of their choice, with postage and shipping free of charge. This will be a continuing giveaway every month, so please join in for your chance to win...Thank you all once again
---
Now you can fill up your Wardrobe with Style using Steem & SBD...
😊 Have Fun Shopping!


* * *


Join The Yes Colours Movement...
Nature and People Together
---
Yes Colours & Designs are copyrighted by @Mayliberty. All rights reserved.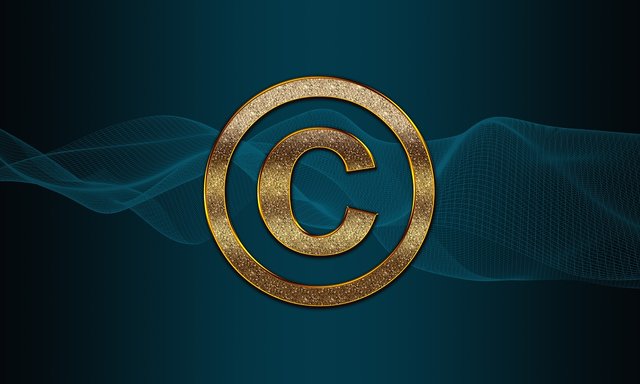 ---
---