Hello Steemians from Yermzus | First Introduction Post "Holla @ Me"
Hey Steemians!
My name is Jeremy but most of my close friends call me Yerm.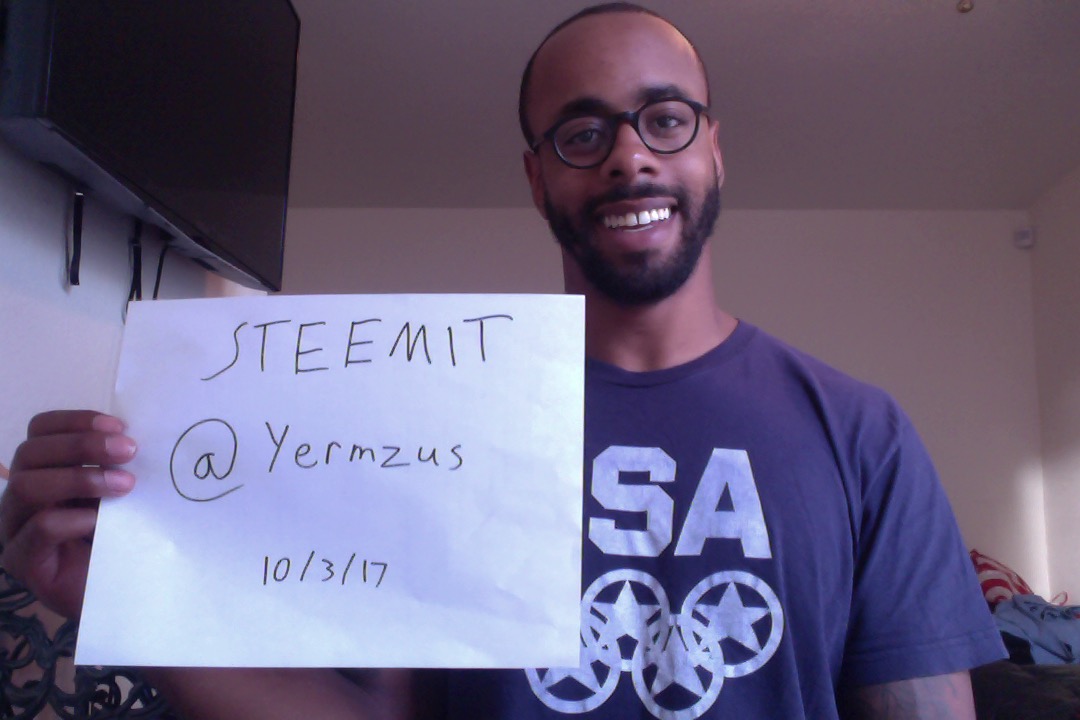 I'm from Los Angeles and want to give a shoutout to @bambam808 to introducing me to the Steemit Community. Although I signed up originally in January, it took me a while to get active - so here I am!
A little about myself, I'm a digital marketer by trade and self-proclaimed blogger by night. I like to write a variety of topics, including things I'm passionate about such as politics, current events, life advice, personal development, digital marketing, and technology.
I believe that life is a constant journey of creative growth, developing self-awareness, and overall self-improvement.
Looking forward to sharing my words and blog post with you all, as well as learning and growing from my fellow Steemians!
Holla @ Me