Hi to all!
I've been with you for several days, but still have not figured out much. In this publication, I want to go through the process of initiation and verification.
Once again I will briefly tell about myself. My name is Yakov, I'm 26 years old, I'm from Russia from the city of Novosibirsk.
In my blog, I will tell you about life in Russia and tell interesting stories that happen to me throughout my life.
I plan to leave the country I live in sooner or later, but for this I need to learn English. Steemit will be a stimulant in my training. To make the learning process move faster, I will communicate with you, with English-speaking people.
And now the most interesting, the VERIFICATION PROCESS: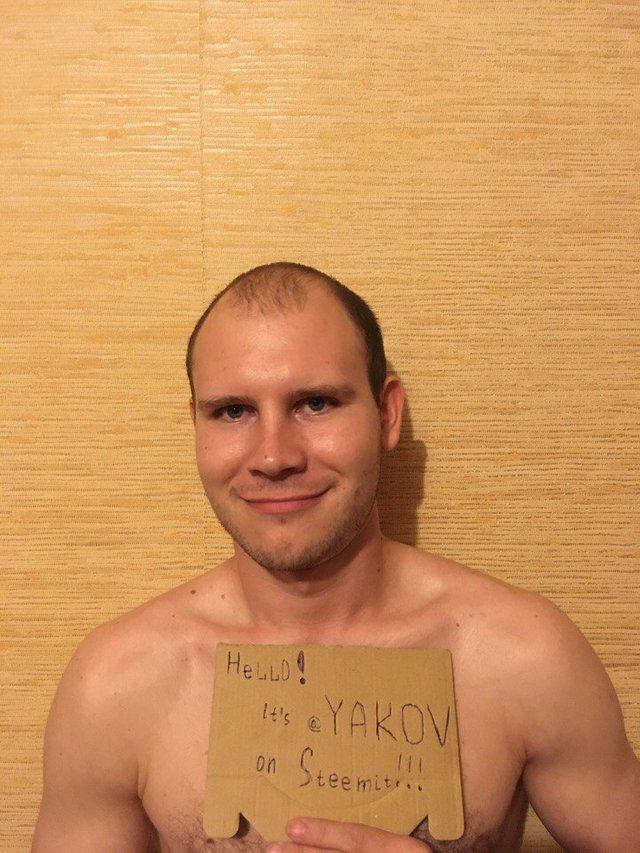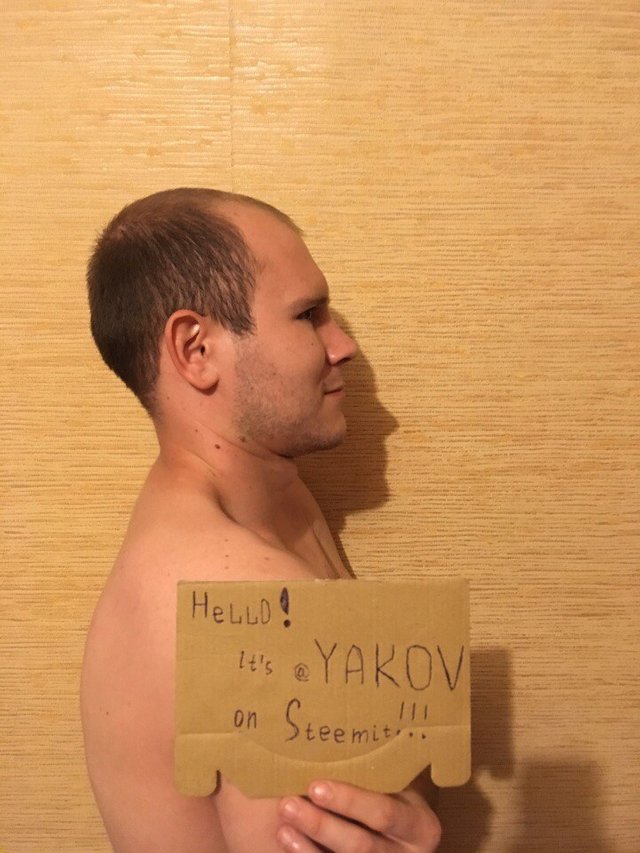 I live not richly and at home there is no paper, so I had to write on a cardboard box from the kettle.
My profile on Facebook: https://www.facebook.com/profile.php?id=100001787566753
My profile on vkontakte: https://vk.com/jakovv
If something else is needed to confirm your identity, please help me. Tell me what else you need to do to complete the verification process.
Thanks to everyone who will read my blog.
BY @YAKOV