eXPerience Chain White Paper
Welcome to XPC World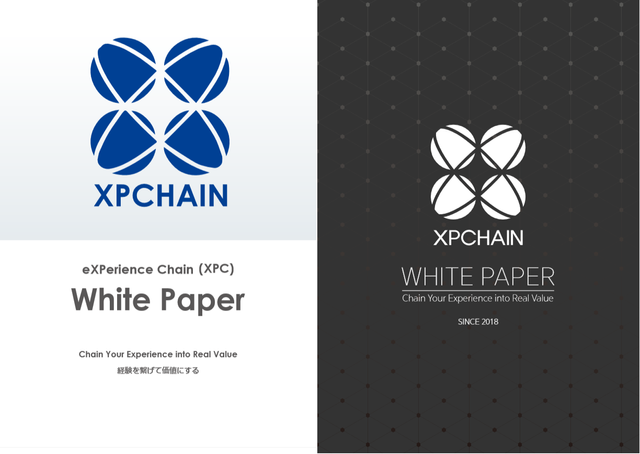 The eXPerience Chain Project is an open source project aiming at a society that enables people to gain new experiences by connecting people in the real world using cryptocurrency. The cryptocurrency "eXPerience Chain (XPC)" will be the currency to create the foundation for it.
In order for cryptocurrencies to be accepted by society in the future, it will be necessary to create a special user experience and some added value that can only be provided from cryptocurrencies. XPC-Project thinks that it should be fun to use cryptocurrency, and it aims the experience gained by using cryptocurrency to lead people's life long asset.
For example, there is a function called "Rain" which distributes cryptocurrency to an unspecified number of people on Discord. When Rain occurs, excitement and grateful energy overflows on Discord. Some people may simply collect rain, while others may get influenced and become the one to provide Rain, and some people have become popular by making a huge Rain. This is just a example of how a simple function like Rain can be a great opportunity to create a connection with people, become people's experience and their life assets. XPC-Project wants more people in the world to discover and feel these "enjoyments to use".
XPC-Project will start with two lines of development, service development and currency development.
More about XPChain future development can be read from XPChain White Paper:
🌐 Global:
https://xpchain.io/whitepaper/XPC_Whitepaper_EN.pdf
download:
https://docs.google.com/uc?id=1qjd5TKSaeEAWj3y9Rt0HaGTJBm_6H7BF&export=download
🇯🇵 Japan:
https://xpchain.io/whitepaper/XPC_Whitepaper_JP.pdf
ダウンロード:
https://docs.google.com/uc?id=1VKw83PYA5iPXKr4hZ5VsjibxRm3F6k7o&export=download
🇰🇷 Korea:
https://xpchain.io/whitepaper/XPC_Whitepaper_KR.pdf
다운로드:
https://docs.google.com/uc?id=1wHQEGn68BUkoI1woH23Df6t-ifCDKd6v&export=download