Hello fellow Steemians!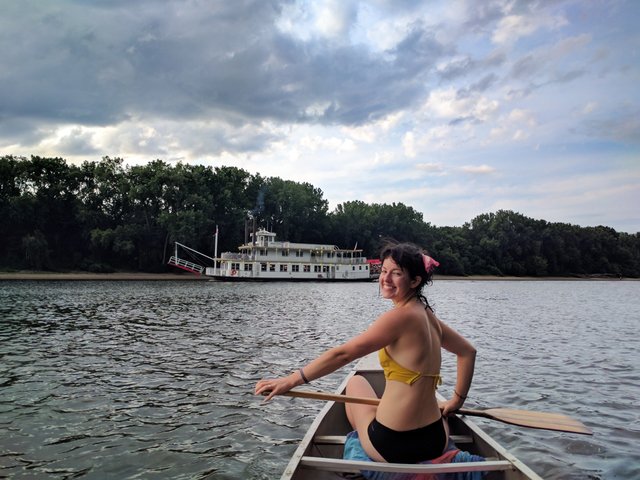 Confluence of the Mississippi and Minnesota River
I'm Wolfcat! Your friendly adventure companion! I'm quick on my feet and silly as all get up! Frolicking in nature is my favorite activity, although you can distract me from time to time if you have a story to share. I like a good back scratch and bowl full of raspberries! I've got my heart set on a life full of playfulness. I like to sing, dance, and seem to always have a story or two stuck in my head ready to share. Most days you can find me smelling the flowers and shootin' the breeze. Time is a wastin' so I'm always ready to play! Chances are we will get along great so lets make some memories!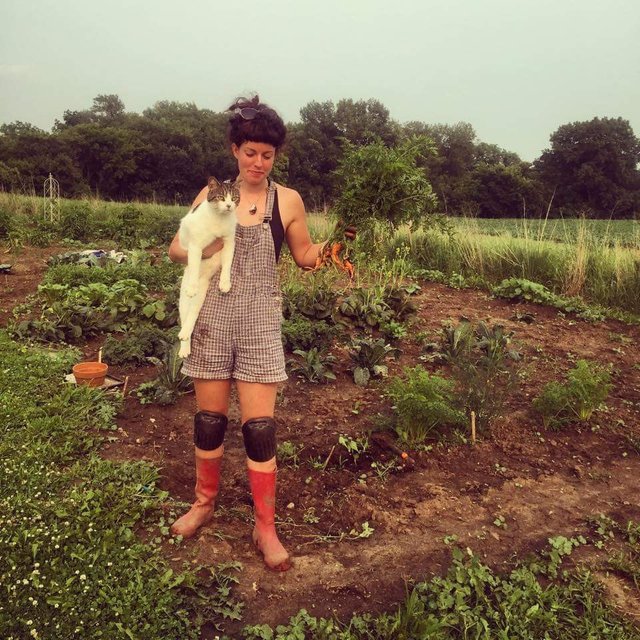 Farmin' with poofy pants the family feline in Southern Minnesota
I'm an adventurer by nature and a kid at heart, I come to Steemit to find friends around the world that want to connect. I love the idea of arriving in a new place and already having a group of friends that kinda get you. A kindred spirit is never far away.
I like bringing the sparkle back into life by noticing things that often go unnoticed, quirky lawn ornaments, a hidden flower, a good climbing tree, a moonlit night just ripe for the howlin', life is full of irresistible moments waiting to be noticed and seized!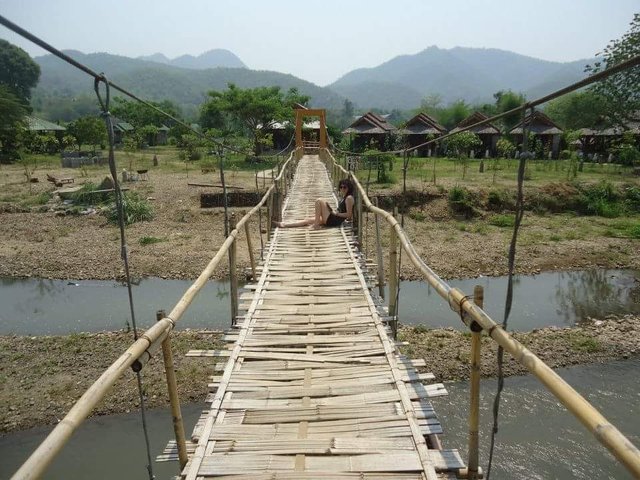 Swinging bridge in Pai, Thailand
I will go to great lengths to experience something new and challenging. I'm inspired by the unknown and feel at home in it's presence. With my ears perked, bright eyed and bushy tailed I'll show up ready for action! I'm a believer in make believe and love to create imaginary worlds.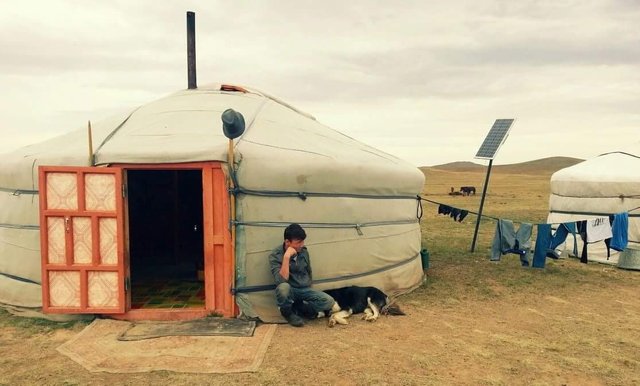 A homey Mongolian yurt after a few nights in the tent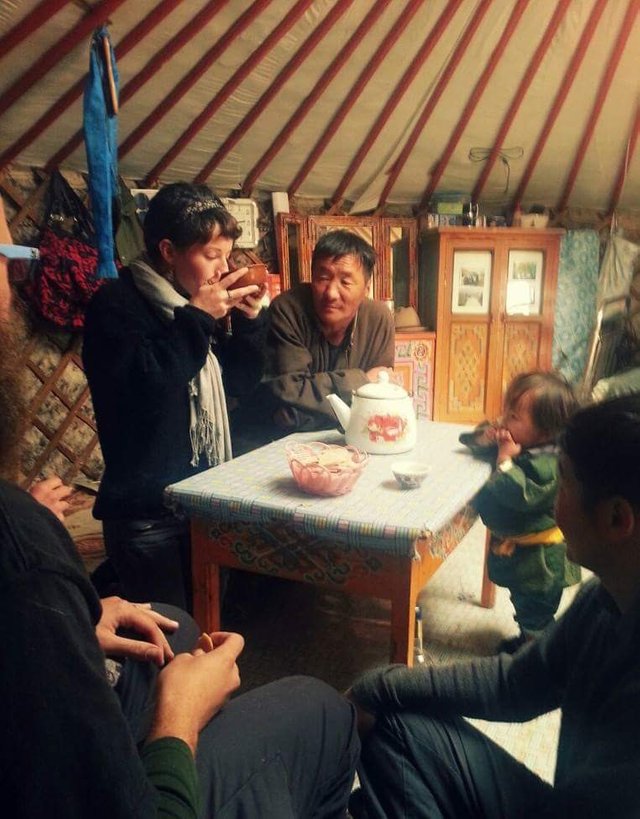 Celebrating my 24th birthday, already 5 bowls of Arag deep here
At 5yrs old I was already dreamin and schemin about making my way around the world and with a bit of cunning and some wits I've found myself in the midst of some wonderful journeys. From drinking fermented mares milk on the Mongolian steppe, paddling the Amazon River, bicycling the United States' east coast, sailing across the Gulf of Mexico, working alongside prisoners facing death row sentences, hitchhiking down South America, only to name a handful, I'm in it for the long haul.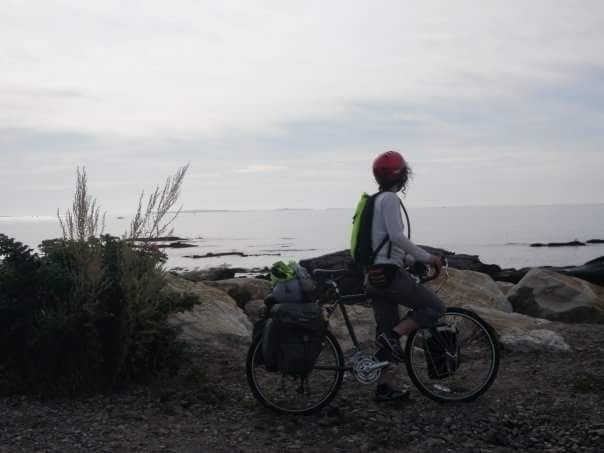 My trusty Long Haul Trucker on the Maine to South Carolina bike tour
Wolfcats like me are fueled on heart to heart connections, movin' one's limbs about real fast like, big belly laughs, spontaneity, and a long nights sleep under the stars. When I can get all these in one package there's no stopping me!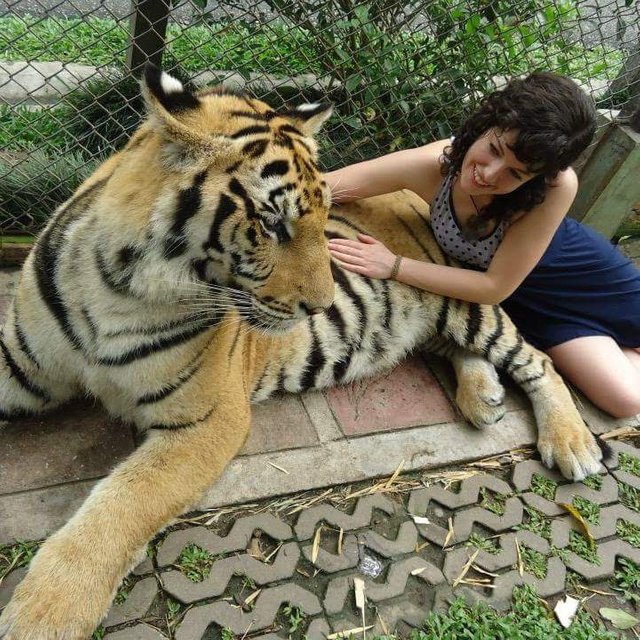 Trying to win her affection
I hope some to find some other nature lovers and adventurers here on Steemit to collaborate with! I have dreams that could fill up multiple lifetimes but it can only be as sweet as the people you share it with.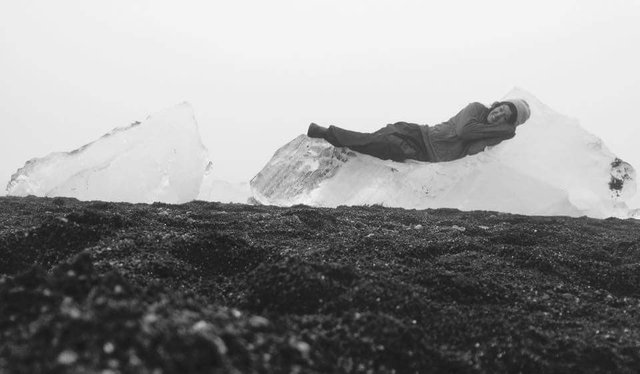 Napping on a washed up iceberg in Iceland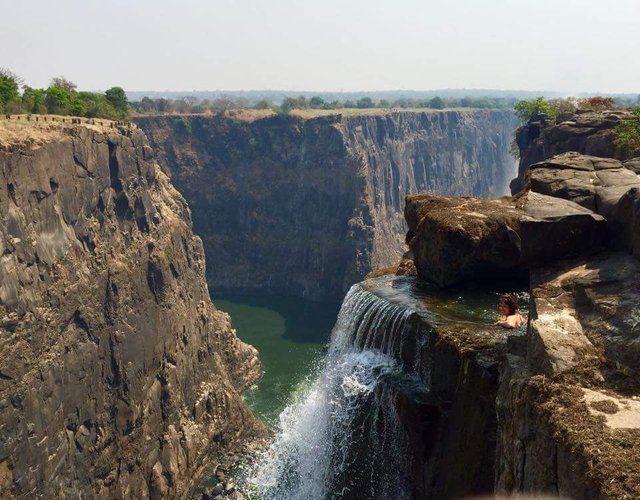 First bath in awhile, Victoria Falls, Zambia
Some things I hope to learn/do sometime in the next year:
Post something on Steemit finally! ✔️✔️✔️
Learn some songs on the ukulele
Perform street theatre with friends
Bicycle touring trip (possibly New Zealand, Cuba, Annapurna Circuit in the Himalayas)
Aquire some foraging skills
Help build a tiny home/cabin/shack
Multi Day backpacking trek
Giant shoutout to @lovejoy for getting me onboard the Steemit train! Choo Choo!!
We are currently in Dingle, Ireland soaking up the Irish Sea and kicking off the SteemP2PTour in style.
Hope to meet some friendly folks along the way :) In the spirit of the Irish, Sláinte!!
---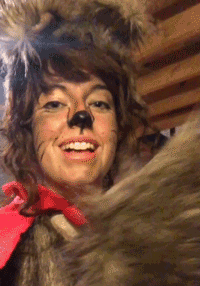 ---