SAFE~ From Trafficked to Triumph!
The memory flashes across my being: The loneliness on Christmas Eve as I sat in a shelter for survivors of human trafficking. My family was miles away, and I had been 'adopted' by the Ethiopian women who lived in the 2 other rooms of our apartment. If there was something I learned from them, it was the power of praise during our darkest times. I steadied my breath & prayed through my tears, "God, if you are real, if your love is for me, show me that this pain was for a purpose someday."
7 years later I am blessed to say that God's grace did indeed lead me through a life of abuse to a life of service, liberation from suffering, & the most incredible opportunity to continue to know DIVINE LOVE on a daily basis!! How? Through countless breakdowns & breakthroughs. Through lots of not getting my way & being repeatedly reminded that when things don't go as planned, possibilities are limitless. Through being willing to shed who I was yesterday for who I am called to be in each and every new moment. This is my song. This is my hope for the new world. This is my cry for humanity! DO NOT LET YOUR PAST CONDEMN YOU, BUT INSTEAD COMPEL YOU INTO A NEW WAY OF BEING!!!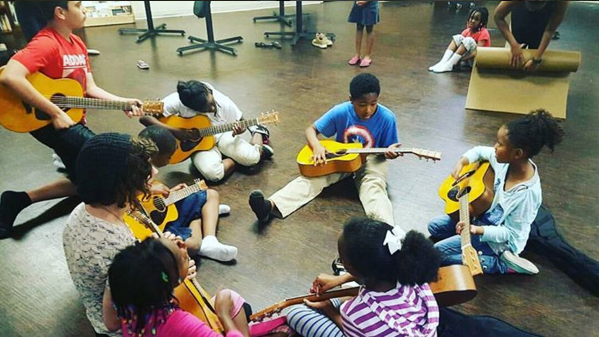 I have been called again to begin working with homeless children in DFW on a weekly basis, facilitating music, meditation, & other expressive healing arts. I have been called to open platforms for these children to process the atrocities that they face in the world on a daily basis. I have been called to empower young women in their sexuality & in their "NO!", & to empower young men to be vulnerable & sensitive to other's needs. I have been called also (thanks to the persistence of my sweet & dear friend @danilamarilu) to begin journaling again & expressing my own experiences. & SO IT IS! Time to surrender :) Right here, right now, I hope you will stay tuned for the glory that is sure to unfold <3