Introducing @urza a Steem Portal for Geek Sports
Introducing @urza a Steem Portal for Geek Sports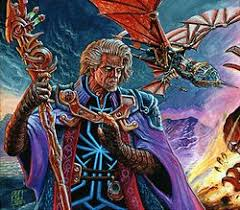 Source
The purpose of this account is to provide information about many games, including but not limited to, Magic: The Gathering, Pokemon Go!, board/card games, video gaming and card trading, as well as any other nerdy activity you can think of. Many readers play a whole host of games across many, many platforms and media. My goal is to showcase the games that I am particularly involved in, and share my knowledge, tricks, and exploits that I happen to find. Hopefully Users can gain useful tips and tactics for success in the games they encounter on my blog.
This is a place for discussing card uses, combos, news and optimal deck construction.
You will be able to find insight about upcoming events happening in Pokemon Go!, in addition to tips and advice for gym defense strategies, gym attacking, and Raids.
Tune in for game exploits for NES, SNES, N64, PS1-4, xBox360 and PC in a wide variety of genres.
There are so many different users who have tunnel vision about what to post. By including many different topics to report on provides a broader spectrum to touch base on for fans. Keeping content relevant as well as interesting is the best way to create a better value from the content posted. Doing so increases engagement opportunities with others.
Let's get started:
Urza, Academy Headmaster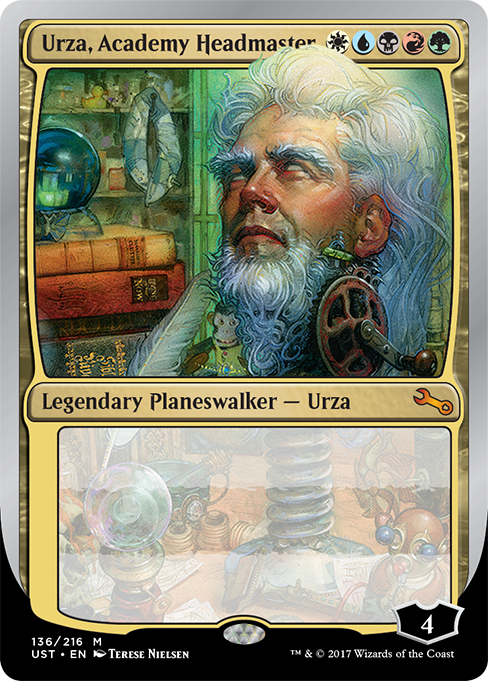 ---
This card is unique. It was created for a "joke" set called "UnStable" (link to Wizards full set list). A "joke" set meaning wacky abilities, effects, and challenges that gain you in game bonuses for completion of the tasks. Some cards ask you to involve players outside your game. Things like get as many high 5's in the room in 1 minute, which gives you bonuses to creatures. Others are effected by the type of clothing you are wearing. (i.e. denimwalk, this creature is unblockable if opponent is wearing denim.) This card is the only card in the history of the game requiring you to visit a website to figure out what it does. It's abilities are determined by going to askurza.com and clicking on the appropriate ability. It generates a random effect from a list.
Some examples of these abilities are:
+1: Create a 3/3 black Beast creature token with deathtouch.
+1: Reveal the top card of your library. If it's a land card, put it onto the battlefield. Otherwise, put it into your hand.
+1: Until end of turn, up to one target creature gets +1/+1 and gains first strike, vigilance, and lifelink.
-1: Reveal the top five cards of your library. You may put all creature cards and/or land cards from among them into your hand. Put the rest into your graveyard.
-1: Draw three cards, then put a card from your hand on top of your library.
-6: You get an emblem with "Whenever you cast a spell, exile target permanent."
-6: Create three 1/1 black Assassin creature tokens with "Whenever this creature deals combat damage to a player, that player loses the game."
-6: You get an emblem with "Whenever a creature enters the battlefield under your control, you may have it fight target creature." Then create three 8/8 blue Octopus creature tokens.
Whether fighting Phyrexians, founding the Tolarian Academy, or just enjoying retirement, Urza always kept his head.
This is an introduction post outlining the goals of my blog, and a small example of what you can expect from my posts. Later posts will include the other topics described above. Let me know about things you find interesting, topics you want discussed, and other general inquiries or suggestions that you may have. Please feel free to give me a follow and stay tuned for future gaming related posts.