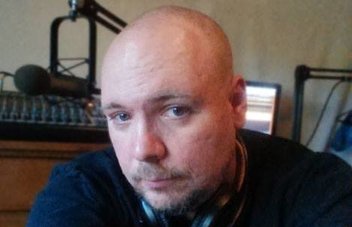 Hey,  
This is just a quick post to let you know who I am and what you can expect from me. 
First off, I'm not here to make some quick cash like I saw Jeff Berwick do. In fact, that mentality almost drove me away from this platform. But enough of my peer group wants me here, so here I am. 
I'll tell you a little bit about myself in a bit. But first, I want you to know what you'll get from me on this site.  
If you are somebody who is looking to start or grow your own business, you'll love what I produce.  
I'm a freelance copywriter and the head of marketing for Podcast Blastoff. So a lot of what you'll read here will help you write better advertisements and sales letters. 
If you are somebody who wants to better understand money, you're in luck.  
I write a lot about economics and free market solutions to societal problems. You're understanding of capitalism will grow if you stick around and follow my posts.  
If you are somebody who's looking to improve your own personal activism, I'm your guy.  
I've had my work featured on some of the biggest names in alternative media. And I'm a pretty successful activist, myself, both in popularity and conversions. So if you're looking for better ways to wake people up to your cause, I got tons of them. And I'll be sharing them here. 
Basically, if you want to be more successful in life, or make a bigger impact in the world, I can help you do it. And if I believe in what you're doing, I'd love to help you do it.  
What you need to know about me. 
I come from a very poor background. We grew up on section 8 and eating from food stamps. I spent most of my childhood in ghetto-ass neighborhoods, and a large part of it homeless. As kids, we'd wild out and get into a lot of trouble. 
In the early 2000's, my little brother and I started our own record label. We had to go independent because our music was to political for anybody to want us on their roster. We did a lot of shows, sold a lot of cd's, and learned a lot of hard lessons about running your own business. 
In late 2008, I started podcasting, mainly as a hobby. By 2010, it was a well paying hobby. I was able to use the money I earned from my podcast to build a fancy recording studio, which I now use to record for other podcasters. My podcast, the Nathan Fraser Show, airs on 4 online radio stations. It's also picked up by quite a few am and fm affiliates.  
In 2012, my little brother passed away from alcoholism. My dad died three days later, and my mom soon followed. This is the hardest thing that I've ever had to go through. We lost half of our family in about 15 months. It was nuts.  
Picking up the pieces, I started a new business for serving the needs of my fellow podcasters. That's my passion project, and you can find out more about it at the link below.  
For money, I help people with their marketing and sales copy. Which means I help businesses reach their customers with persuasive buying messages. I've been doing this for about 15 years. And recently I started producing content around it.  
That is what my own podcast is about. Well, that and promoting freedom, free markets and free people.  
My work there serves the Free Market Squad. We are a small-but-growing group of liberty-minded entrepreneurs dedicated to personal and professional freedom. 
That's about it. That's me in a nutshell. 
If you want to get to know me better, check out my podcast at the link below. It's unique, provocative, and empowering. And look forward to more from me here. So make sure to follow me.