Hello from Detroit
Hello, Steemers!
I'm new to the community, and I wanted to introduce myself.
My name is Kat and I am a blockchain newbie :) I feel like you should know this about me up front. 
I was first introduced to Steem by my fiance, Alex Linebrink. Over the past several months, he's been working on a blockchain-based event ticketing platform called PassageX which aims to eliminate fraud and increase transparency in an industry where both fans and artists are really getting screwed.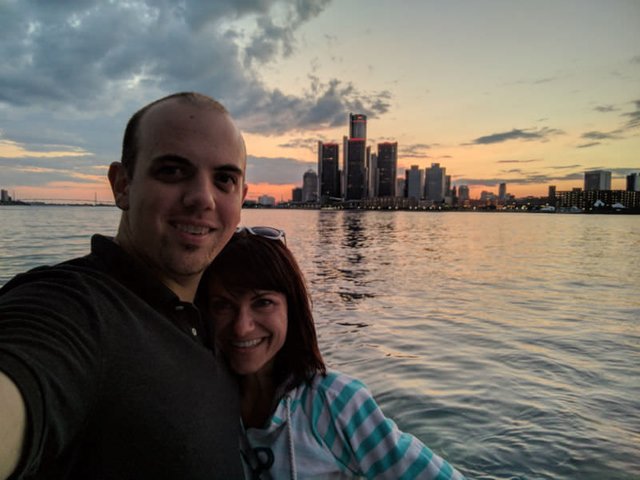 That's me and Alex! We're on a boat!
I wanted to know more about his work, so I figured I'd better learn how this blockchain stuff works :) As I dug into it more, I was blown away by the power of its technology and by the developers who are harnessing its capabilities for good.
I find that there are a lot of potential intersections with my work at Dandelion, where I am the content and marketing lead. Dandelion deploys large-scale impact projects that help nonprofits, governments, and citizens improve their communities.
In my spare time, I am a Netflix binger, part-time taco junky, dance party enthusiast, and undercover Disney princess.
I am interested in how blockchain can be used to increase access to mainstream financial services for unbanked populations around the globe, and how it can increase efficiency and transparency in the responsible delivery of good and services, including how governments interact with their citizens. 
I still have so much to learn. 
Next week I am headed to Steemfest, along with a few other members of the PassageX team. I'm excited to meet some of the leaders, experts and early adopters of blockchain and Steem (and maybe even as few novices like me).
As I mentioned, I'm new to this platform, so I am eager to hear your advice on how to get the most out of the Steemit experience and how to support the community.
If you've made it this far, please say hello in the comments :) I would love to know you better. 

Cheers,
Kat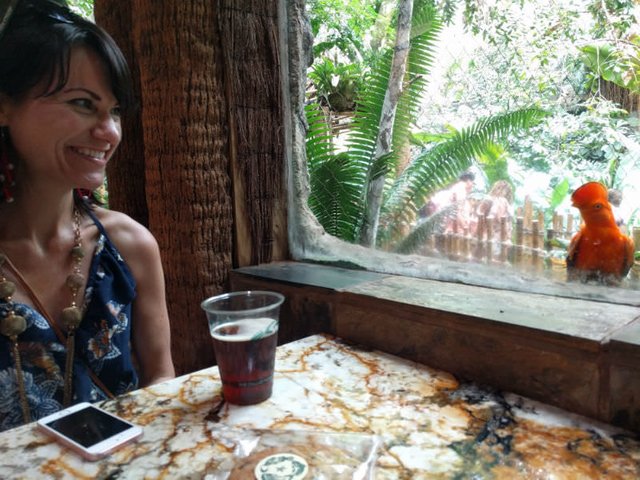 I like making new friends, even feathered ones!