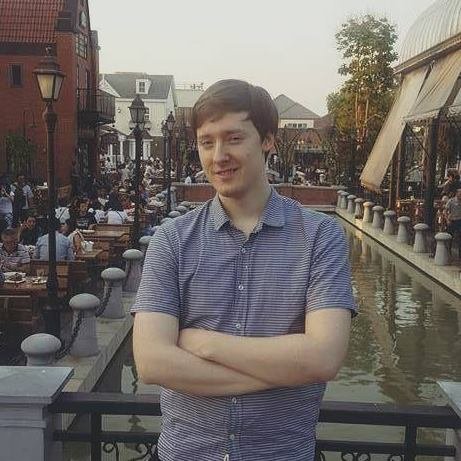 Hello Steemies,
my name is Niclas, currently a Mathematics student in Germany. I'm excited to be a part of this already welcoming community!
Some people say that you know a person if you have acces to his/her music playlist. Well in my phone there is Beethoven, Wu Tang Clan, Rammstein and electronic music in the same playlist. I'm passionate about many things. Philosophy, tech, blockchain, physics, travelling, e-sport, art, music. But there is one red line that goes through my life...
...Since I travelled to Thailand the first time 4 years ago I felt the need to make money independently to be able to live wherever I want and the first thing I came accross was online trading. Little did I know how hard it would be to make consistent money, but after 4 years of failure and learning I am slowly becoming more and more profitable.
Discovering steem
I always wanted to write a blog and steem is the perfect match. The incentives for people here to curate high quality content and most important the incentive to be nice to each other is making this platform awesome, I think!
Coming in to the world of Cryptos
My first transaction in Bitcoin was in 2015 when the price was about 250$. Then I forgot about it.. (lol) and this year I'v literally eaten all of the informations going on with Cryptos and I'm also a long term HODLer.
And if I'm honest, I just have the feeling that in my life I won't have too much money in my bank account ever. With projects like Tenx, Monaco, OmiseGo I think it won't take too much time that Cryptos become spendable in real life. Therefore making a bank account redundant.
Power and my Philosophy
Decentralisation is taking place at this very moment and it's very interesting to find out what regulators will do about blockchain, a technology that can't be stopped anymore. Will it have the power to change governments and politics? Will there be a world currency? In my humble opinion it would make the world better, just removing the central, often abusive, power from authorities and giving power back to the people.
"I know that I don't know anything."
said Sokrates. Whereas in the long term my clear prediction is that people can't ignore the power of blockchain and the value behind it. I'm certainly not sure what ICO project or which cryptocurrency will win the battle. My approach is to be very selective and have a long term portfolio for cryptos but in the same time daytring futures like the DAX Future and there also: What I can merely predict is irrational human behaviour with statistics.
More of all of this in the blogs that I will post in the future. Let's find out together what makes the world's assets go up and down ;)
I'd be happy to learn and share here with you. I will also follow you back.