Hello, greetings to all, thank you for welcoming us into this incredible social network, I hope that this time all our comments, reviews, recommendations are well accepted by this great community, which incidentally, we have been told is the least toxic of all social networks.
And who are we? We are two people who remain anonymous and not for anything bad, but we want to put aside our personal reasons for being professional and that our blog is at the height of the best magazine they have taken, however, always our opinions will have our personal and professional appreciation so that it is to everyone's liking.
We are bilingual, that is to say, we are two people, one born in Ohio and the other is a Venezuelan national living in Ohio, and we decided to unite because of our uncontrollable passion for good and also for bad cinema, LOL.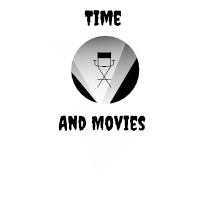 Here we will talk about cinema, television series, television programs, events and even put a little of what we call philosophical metastases from movies, and that is when the movies or series are exaggeratedly good that the message it contains is so powerful that they transcend borders and nationalities. We want you to enjoy this space and make it yours, because we already belong to you.
We have an anecdote, we called it Time And Movies, because it contains the initials of our names, the T, because my name is Thomas and the M because my wife is called Maria, yes, a beautiful love story that became professional over time, and that little by little with your help we will be creating our website, looking for resources to make podcasts and infinite other things that can be done today.
We hope you enjoy this great space, and that you support us with publications, we will do our best for you, and that you feel satisfied with what we will write here, a kiss and we love you all from a distance.