My introduction to steemit.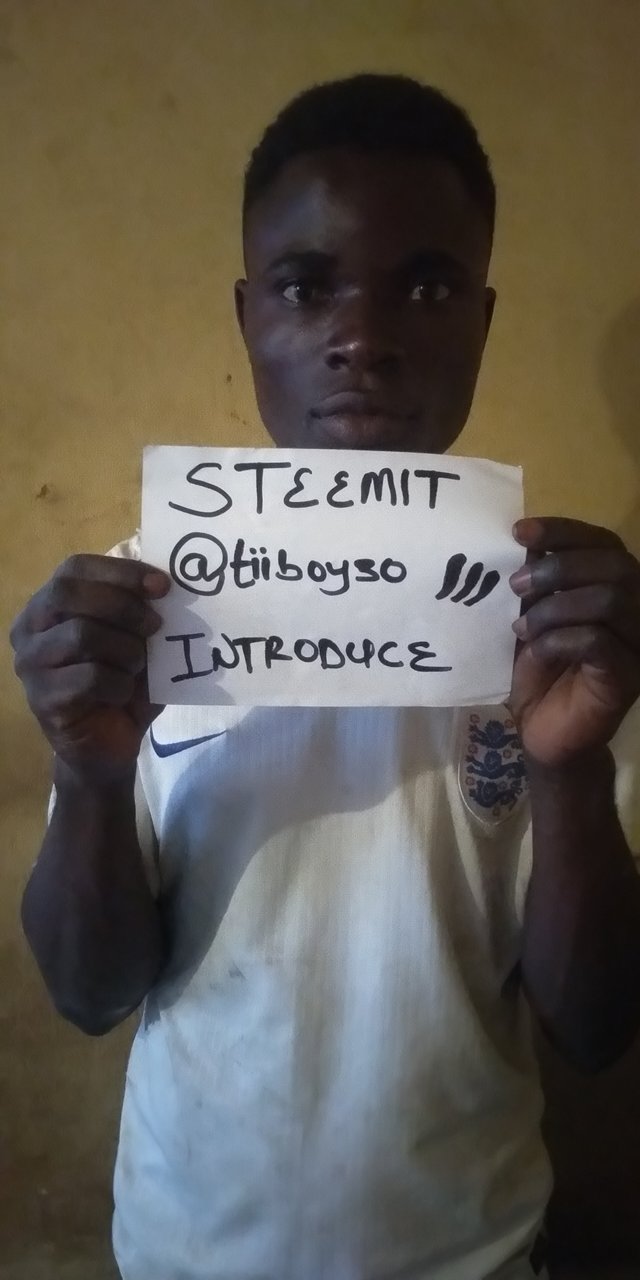 Hi guys, my name is Oluwatobiloba Adenusi and my steemit handle is @tiiboy20. I'm into elecrical engineering. I work with Ibadan electrical distribution company as a lines worker.
I heard about steem from @adesojisouljay but I haven't been able to get in since I completed my registration. @adesojisouljay showed great. Concern to me and sacrificed his time to teach me some basics of the steem blockchain.
He told me about different tribes on steem and that I can begin my dream and fulfil my life's vision of on steem. He told me that steemit.com is not a regular social media like others but steemit.com is a world. He said real life experience is here so I've come both to experience the steem world and reflect/contribute my ability to enhance the growth of steem community.
I'm glad being a member of this wonderful steemit commuty as I look for ways to grow and evolve as a full blown human and explore the steem blockchain.
I was told about Marlians.com, sportstalksocial.com,steemleo.com,palnet.io,neoxiancity.com and so on. I look forward to which of the communities I'm fit in so as to become my real self.
I hope I'll receive warm welcome from the members of this community and that I'd have some willing people to mentor and guide me.
Thanks for reading, I look forward to becoming a better human.