---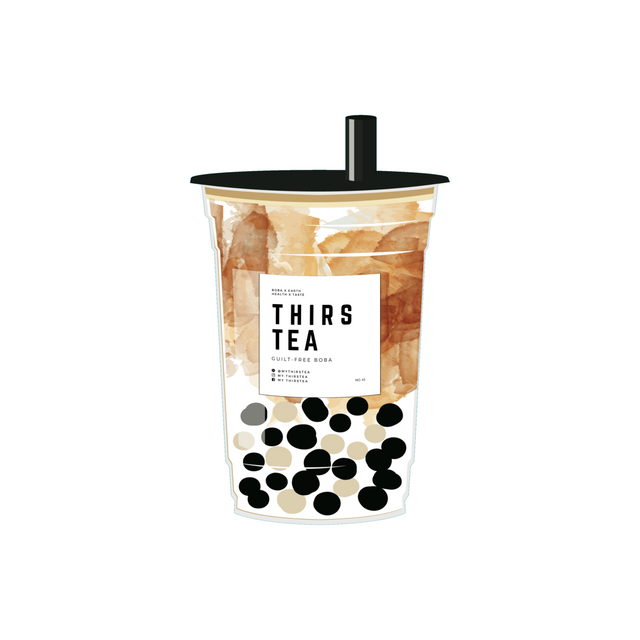 ---
At least, for now.
Hey there,
It's THIRSTEA here. If you haven't heard of THIRSTEA at all, ever. THIRSTEA is a boba tea shop in Bangkok, Thailand run by @waybeyondpadthai. It's just opened up officially, a bit over 2 weeks ago.
There are plenty of boba tea shops out here in Thailand, lately. Really! Boba tea gone wild! Anyways, there's a dime a dozen, why THIRSTEA?
Good for health.
Before opening the shop, as a passionate boba tea drinker, @waybeyondpadthai had drunk TONS of boba tea both in Thailand and abroad. Not every place use real milk. Some of the shop, something they call 'Tea' doesn't taste like tea. A few months spent only to find the finest best (Good quality, reasonable prices) brand out there.
The only 4 ingredients in THIRSTEA's Milk Tea are Real Tea , Fresh Milk, Sugar and a bit of salt.
No additives, powdered milk, and other unnecessary creamer or nothing. We try to be as healthy as we could here :)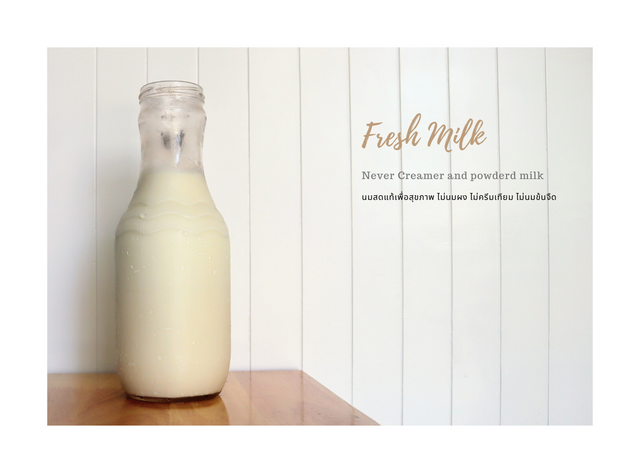 Good for earth
Not exactly like, best for earth or good. Let's go with the Better for earth as cups, straws and bags are all bio-degradable. Customers who bring their own cups will also get 5 THB discount. That's one eighth of the price! Isn't that great!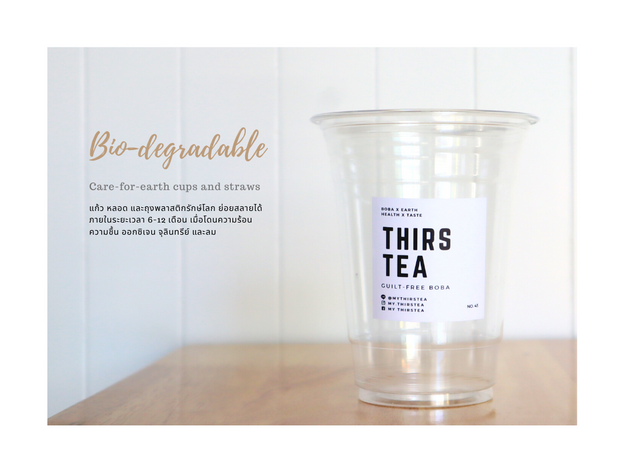 THIRSTEA accepts STEEM as payment!
Whoa!
Last but not least, YES YES YES, THIRSTEA literally accept Steem. Not that anyone has paid with it but it's accepted. Now a lot of you may be wondering how..?
Here's Steem Menu. The price might change each day as you know, one day a cup might worth just 0.0009 Steem as we moon.. (Exaggerating, but you never know!)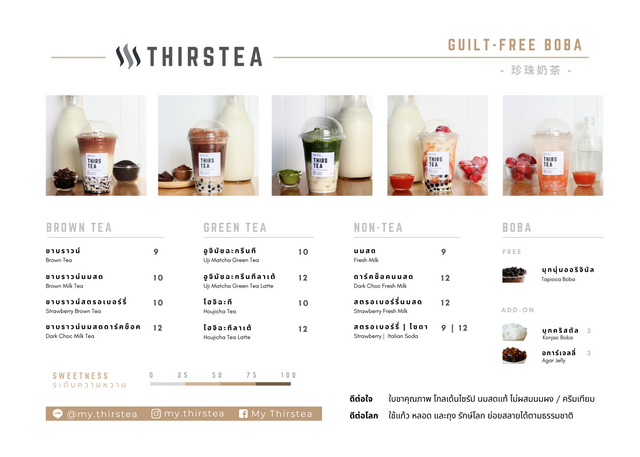 Then you wonder how the shop would accept the payment. Don't you know it takes 3 seconds to transfer on Steem, dang you. It's true and it's real. We live in that speedy world a lot of other cryptocurrencies can't do and THIRSTEA's quite proud to be here. Anyways, one easy / not complicated way of doing so by using Steem Wallet create by Roeland the man. He really is!
I scan you, you scan me. As easy and fun as that..
If you're coming to Steem Fest, Bangkok that's happening in 5 days! and feel like dropping by the shop and have some healthy(ier) boba tea.. Here's where you'd find it > https://g.page/thirstea-bangkok
A bit out of town but I think it's doable. You might enjoy a canal boat ride more than you think you would :)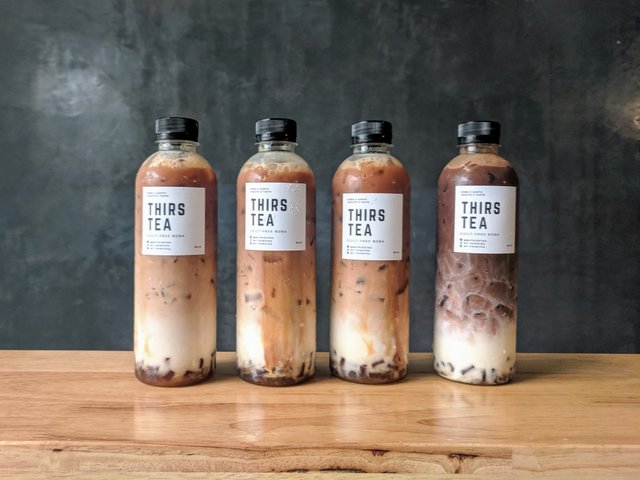 Future Steem plan & THIRSTEA
When Steemians or other people who would love to spend some Steem come visit THIRSTEA and pay with STEEM, They could make a quick post about their THIRSTEA drink. As quick as an Appics post, post it on STEEM and get crypto back on every drink they spend by being upvoted.. Something like, $0.10 ? As @waybeyondpadthai is not that big of a fish :/ But remember, that's Steem. It's up and down. It's might be up up up so it's like you're getting free drink pretty much! :D
Anyways, future plan is future plan..
** This account is created to accept STEEM as payment and to post some randomly delicious drinks once in a while.
Don't be thirsty..