😎 Howdy: Coming from YouTube + Verification
Hi everyone, this post is mostly for verification purposes.
My main gig is my YouTube channel which can be found here: https://www.youtube.com/thiojoe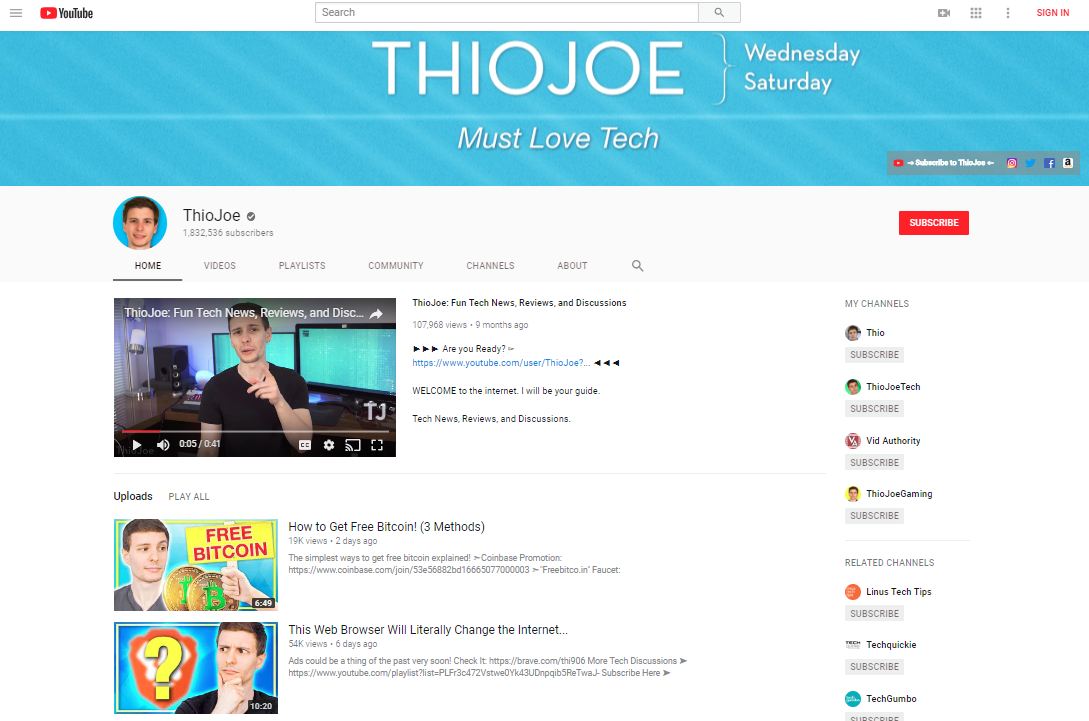 I decided to submit some content to Steemit that I think would be relevant and interesting on here, so I'm of course open to feedback, and future suggestions. (Believe it or not, the hardest part of YouTube is literally just coming up with good topic ideas!)
Verification / Proof
My website lists all my official accounts, including this one: http://thiojoe.com/Official_Accounts
(Yes, unfortunately someone squatted @ thiojoe)
Anyway cheers!
-Joe!