Introduction
Hello everyone, I wanted to create an introduction post to talk about how I got into crypto currencies/Litecoin, the type of work I have done with the Litecoin Association, and my thoughts on Steemit. For those that do not know me, my name is Andrew Vegetabile (also known as TheMage).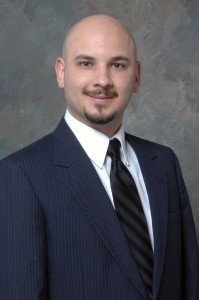 Andrew Vegetabile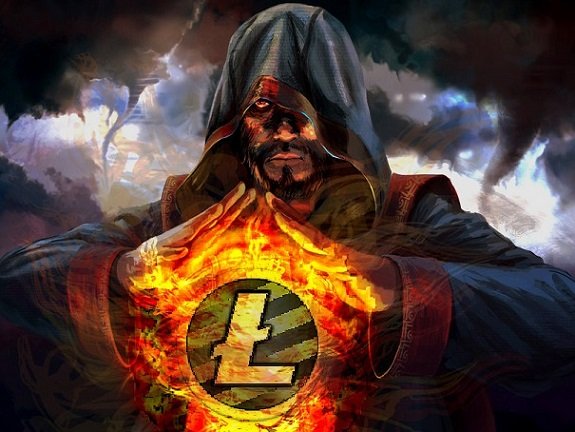 TheMage

By day I am an engineering program manager, which means I have total engineering purview over a program at my company (to include but not limited to electrical, mechanical, systems, software, RF, power, materials, etc). By night I am a director for the Litecoin Association, a not for profit organization whose mission statement is public education about Litecoin and crypto currencies as well as protecting community interests.


How I got started in Litecoin and Bitcoin
I've been involved in Litecoin/Bitcoin since 2013, first as a mere curiosity to more than a full blown hobby (in which I often joke about it as my second job!). I started hearing about this "magic internet money" from various news sites such as the Wall Street Journal, CNN, Daily Dot, etc. in which someone can use their computer to make money. The engineer in me was fascinated with the concept of another use case for my computer! Than Nov 2013 came around and Bitcoin managed to raise up to $1,200 with Litecoin as high as $48. Of course after that explosion I was hooked, trying to learn everything I could. I spent a little under 6 weeks trying to understand what bitcoin was all about. How to mine, whats a wallet, what do exchanges do, and general ecosystem related information such as economics and sociology of Bitcoin. I was fascinated by mining and technological aspect of Bitcoin. So much of my research was dedicated to setting up a miner, pointing it towards a pool, and hashing at it. The first night that I tried, I used my gaming machine and pointed towards Slushes pool one night. Woke up the next morning and found out that I only earned a few satoshis. Then I thought to myself "well this isnt going to work out very well", so I started looking into these other things they call alt coins. I found Litecoin, set up my miner, and within a day I had nearly 1 Litecoin. How exciting was this!
From that day on I was hooked
I signed up for Litecointalk around November/December time frame and soon became the most active poster there. Of course there were many others with far greater experience than I such as Charlie Lee and Warren Togami, and I was excited for the chance to pick their (and others) brains about crypto currencies. I wanted to know everything I could, from the technology, to the economics, to the sociological aspects of cryptos and Litecoin.
My passion grew more and more, and within a few months I was appointed as a Litecoin Ambassador for the Litecoin Association (at the time, a title given to those who have contributed a significant amount to Litecoin). I even had my first interview with someone which was really exciting for me, and not too long afterwards was even mentioned in The International Business Times under my reddit handle "TheRealMage".


Past, current, and future work: Litecoin Association and more
After that, things really took off for me in the crypto space. I became one who was eager to consume vasts amounts of knowledge to critically thinking about complex crypto ecosystem issues, many time penning statements on my thoughts. After about a year of being actively involved with Litecoin, I was asked to join the board of directors of the Litecoin Association. I humbly accepted the position and continued my work with Litecoin and cryptos.
Much of our early work in the LA (Litecoin Association) revolved around our core mission statement as mentioned at the beginning of this post. But we also worked for charitable events as well to help those less fortunate. The LA helped host a number of charities such as The Go Vap Orphanage, The Litecoin Forest, Seansoutpost, and even once teamed up with Dogecoin for Liteshibes4Christmas (second time mentioned in the International business times, this time with my real name).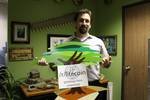 Litecoin Forest

Go Vap Orphanage
You can see the rest of the pictures of these charities here.
Beyond charity, the work that I did for the Litecoin Association was and still is more of a ground roots activist approach to helping Litecoin and the crypto ecosystem as a whole. Unlike other non profits within the crypt-sphere, we solely relied on the community for donations to help operate the many websites we did (paying for hosting as well as protection) and other general items needed. This falls into the category of "protecting community assists", which is a main part of our mission statement. More recently, the LA (with myself taking the lead) have worked on combating an international trademark in the EU for "Litecoin".
I have been involved with nearly every aspect of Litecoin and the direction of the coin from a community aspect to this day. Working with many volunteers and fellow directors to help the community and educate the public awareness of Litecoin and cryptos such as sending letters to Ben Lawsky on the NY Bitlicense, writing to the HM treasury on Litecoin, and even local representatives within the US.
But with all of this volunteer work, I also realized that I now had an influence over the entire crypto community as a whole. Something that isn't normally granted to those who are not hard core developers or start up companies. Even getting requests from news orgs to have exclusive interviews. Respectful with this realization, I used whatever influence I had in order to make the crypto ecosystem a better place in Satoshi's vision of a decentralized world, helping my fellow man and if need be, calling out injustices or scams.
Dogecoin Merge mining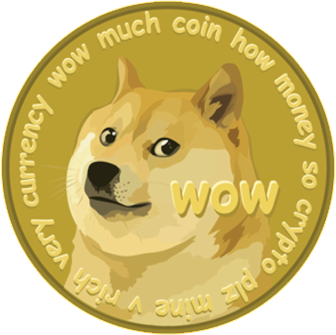 I've always had a special place in my heart for all of cryptos. I do not talk about it much, but I always have believed that regardless of whatever community you may belong to, we are all one big family. Soon enough as fast as my name was more recognized, I reached out to other alt coins to get to know people in other communities. From Dogecoin to Vericoin, I have many friends within the bulk of the larger crypto communities which are active and still trying to do the best they can to contribute to the crypto ecosystem. The first major interaction I had was with the Dogecoin community, and the prospects that Charlie Lee floated towards them on the subject of merged mining (also known as AUX PoW). I worked with the Dogecoin community, and tried to help them understand that at the rate they were going, with the way they were set up, it was very beneficial to them in order to survive I even went as far as writing my first paper (which in retrospect, should be updated). Eventually the Dogecoin community merged mined with Litecoin (and while upgrading to AUX PoW, I assisted best as possible to ensure a smooth transition) , and the two communities have been inseparable ever since.
Brian Armstrong and Coinbase
I have had other interactions within the general crypto community as a whole, and as mentioned before I felt compelled as a leader within the community to speak out to injustices or even scams. One of the most notable injustices was a challenge I posed to Brian Armstrong, CEO of Coinbase. Brian once tweeted that altcoins were a distraction and Bitcoin is the way to go. Being the representative of the largest most well known alt coin at the time I was compelled to ask him to a discussion on alt coins. Within a day he subsequently apologized for his remarked and seems to have even changed his mind set with the introduction of Eth to coinbase.
Josh Garza and Paycoin
In another instance, and most likely was the catalyst for the downfall of Josh Garza, was the unethical behavior of him and his company GAW. For a number of months I did not involve myself in their dealings, specifically because it wasn't directly involved in the company, had no dealings with them, and they were just another cog in the crypto ecosystem. That all changed when I found out that Josh decided to create a crypto currency on his own, and bought an exchange around the same time frame. Because of the potential unethical behavior of Josh (owning an exchange and a crypto, which he could do price manipulation), I formally requested to have Litecoin delisted from that exchange. Following my steps, many other alts followed suit the same day in order to make a statement. Along with the delist request, I also released a statement explaining my thoughts on Josh Garza, GAW, and his dealings.
"The level of at the best mismanagement and at its worse potential scamming and illegal activities has reached beyond which I can once again sit back and stay idle."
Subsequently, because of my status Mr Garza decided to publicly challenge me to a debate to discuss the situation.
"I challenge Andrew to an open public debate in person online any time to discuss how this kind of action is bad for our industry and all the coins out there. If he asked the Litecoin community as a whole and had a vote, would the Litecoin users want a new place to use their coins and support their choice of currency? I think yes, they would."
Not shying away from a challenge, I accepted. I firmly believe that Josh felt his standing within the community would have created pressure and caused me to scurry away, not understanding who I am as a person. After accepting the challenge, he backed down requesting instead an exchange of emails (which I declined knowing full well that the person at the other end most likely wouldn't be Josh). I think we all know how well that went after this.
Ethereum and the fork
More recently, Ethereum (really the DAO) was subject to a hack and the upper echelons of their leadership were scrambling on how to deal with missing anywhere from $75 million to $50 million in Eth (depending on the time it was referenced, prices went down). Because of the substantial attention surrounding Ethereum and the potential fallout from the actions to follow, I was compelled to pen yet another statement with my thoughts . Because of the ramifications this could have for the ecosystem and adoption, I wanted to ensure my message was clear and concise. Unfortunately the Ethereum leadership chose another direction, which has caused in my opinion multiple failures along the way and confusion within the ecosystem. The statement was also picked up by more notable news organizations
"Still, Buterin's hands-on approach to the fork has drawn criticism from the highest ranks of the cryptocurrency world. On Sunday, Andrew Vegetabile of the Litecoin Association publicly called for the fork to be abandoned...."
I guess we continue to stay tuned to see how this one will develop
Academic work
As mentioned before, I have written fairly extensively on crypto currencies and the ecosystem at large. While I fully admit I am not a developer, I am a systems engineer (an engineer that evaluates systems as a whole). One of my pieces of work that I am fairly proud of is my paper on forking in which I describe forking and the ramifications that could happen because of it (as well as historical examples of forks and the reasons why). I find this particular subject within cryptos fascinating. And it crosses over boundaries to every part of the ecosystem from economics to legalities. I have also done some substantial research into the Bitcoin block increase, to the point where I started a paper but never completed it (maybe someday I will). I've also been seriously thinking within the past few weeks about writing a book on Bitcoin and crypto currencies.
Current and Future work

Right now, my main focus is on working towards the goals within the Litecoin Association Road Map, which was published collectively by the Litecoin Association, core developers, and various volunteers. Some items have been completed, such as Loafwallet and Litevault. But many other items still need to be worked on and may take until the end of the year in order to get results. Its an enjoyable challenge in order to bring something substantial to fruition, and see it being utilized and spread within the community. Both I and others that work with Litecoin love the gratification knowing that our work has improved some aspect of the life of others. And that is why we do what we do. We will also continue to produce educational videos for the community on various topics in order to do our small part to increase adoption, awareness, and education. Lastly, recently Coindesk published a great piece on Litecoin where I commented a few times on.
My thoughts on Steemit
As previously indicated, I always enjoy discussing about the ecosystem of cryptos and new additions to it. I was in a recent podcast where I mentioned the Steemit platform. I still have much research to do on it and to learn about it, but the idea itself, merging blockchain technology with a social aspect, is something that is both rare and exciting! Here we have a new platform that crosses human interaction along with a decentralized nature of crypto currencies. This could be the next Dogecoin, gathering excitement from the layman and giving them their first introduction into crypto currencies. This is my first post here, and I plan to continue to contribute. And I look forward to the future developments from this platform, and what it can bring to the world!

Contact information and other Litecoin related websites:
Email: Themage@litecoinassociation.org
Twitter: https://twitter.com/TheRealMage
Reddit: /u/TheRealMage
Litecoin Association: https://litecoinassociation.org/
All about Litecoin: www.Litecoin.com
One of my favorite sites run by a now fellow LA director: http://litecoinlearner.com/
BitRated: https://www.bitrated.com/TheMage