The Mind of Mark - Let me Introduce Myself
Hello Fellow Steemians!
I am quite excited to join you all here on Steem, and especially to be sharing my art, experiences, and adventures. Think part travel blog, part photography channel, part quixotic adventures through the mundane and mysterious. Here's a picture of the aspens turning color in Colorado... for no apparent or relevant reason other than I was inspired to break up this introduction with a very yellow image. Yellow!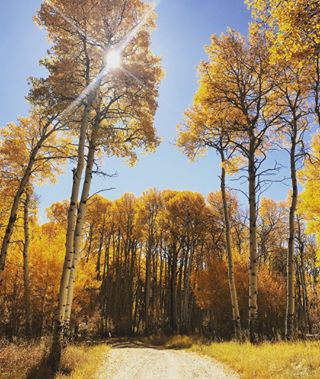 A little more about me. I have a BA and MA in English with focuses on Philosophy, Literature, and Film. I worked as a Professional Writing Consultant and Instructor at the university level teaching Composition and Rhetoric and Introduction to Film. After a short stint in academia, I was compelled to explore the world and hit the road with an 80L backpack, best friend, and a bunch of preconceived notions. My computer and camera kept him afloat for the better part of 3 years while he journeyed, journaled, took pictures, designed websites, and learned what the world was really about. The ocean was my first true love, and I will be sharing many more photos of the water and things that dwell there, both human and otherwise. Many more photos to come. Carry on until next time!