Introducing Myself
Hello, my name is Caitlin. I realized I never formally introduced myself. I am a Christian, a Wife, Mom of two boys, a former Teacher, and a constant Life Learner.
I'm excited to be on this platform to strike heart strings of others in the trenches. My life is chock-full of the chaos, whimsical, lovely, ugly, honest, stubborn and vulnerable.
I am hoping to unload, pour out, encourage, inspire, learn, and grow with this community.
My profile name is the 'bo in boy mom'. This name was stirred up in this desire to discover who I am within my identity as a mom of two boys. I have felt sort of lost this last three years. I was quite the girly girl pre-kids. The makeup routine, hair bows and fashion have now taken a back seat. They are not gone forever, but they are not the priority they once were.
This is my favorite picture of who I am now.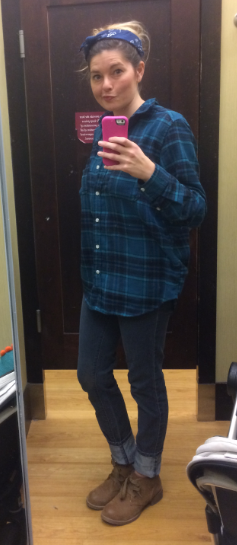 The day this was taken, I was a hot mess. Yet it was the most comfortable I have felt in my skin, in quite sometime. I have a bandana-bow in my hair and it is enough chic to keep me shining somehow. I am gradually adopting this new 'boy mom' style.
I am excited to share with you the rollercoaster of my life. My adventures will likely include style, food, thrift shopping, errands and life commentary.
With Love,
The Bow in Boy Mom