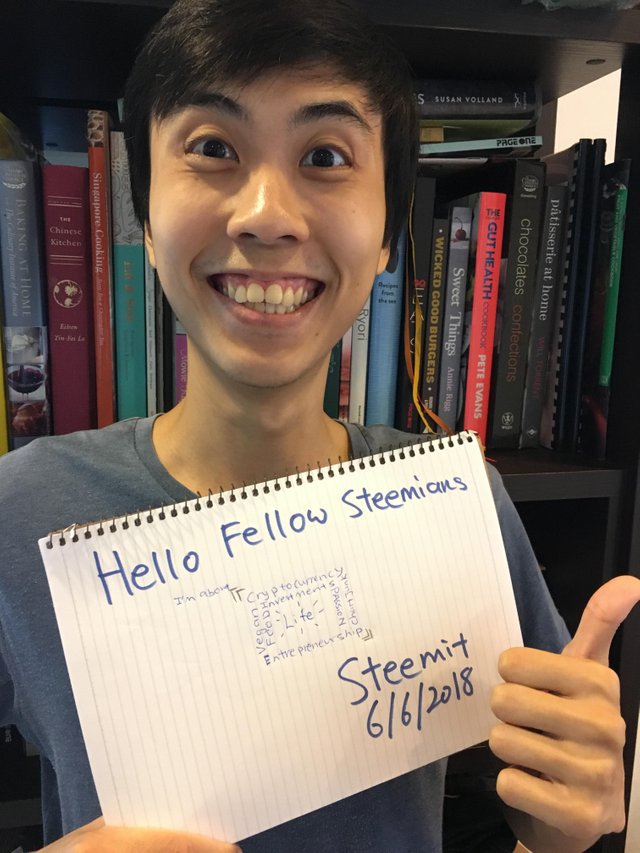 Greetings my fellow Steemians!
My name is Tai and I found this community when I was researching Cryptocurrencies. It was a chance encounter and I'm glad to have found this Gem of a community. Before steemit, I was creating vegan food videos on YouTube. My passion for content creation got invigorated when I signed up for jumpcutacademy and till today I am still creating content for vegan food recipes.
#ContentCreation
With Steemit as another outlet for my ideas, I hope to contribute content related to my experiences investing in Cryptocurrency, vegan food recipes and humor from my weird life stories.
"Curiosity did not kill this Cat"
#Entrepreneurship
Currently, I am working towards making marketing and cryptocurrency my life long career. Having graduated less than 2 years from university, I have worked a little then started my own little POP-Up shop FELIX MACARONS to scratch my entrepreneurial itch.
(It has been itching for years now, finally some relief ~ahhh)
To be honest, entrepreneurship is way harder than expected. Thank goodness I manage to break even with a tiny profit at the end of the first year. Lets just say, this time "Curiosity did not kill this Cat!" hahahaha
So if any of you guys have questions regarding pastry production, selling pastries or running a booth in road show events, flea markets and other POP-Up shop related stuff in general, leave me a comment, I might be able to give some insights so you don't make the same stupid mistakes that I did.
This is me in one of the Pop-Up Booths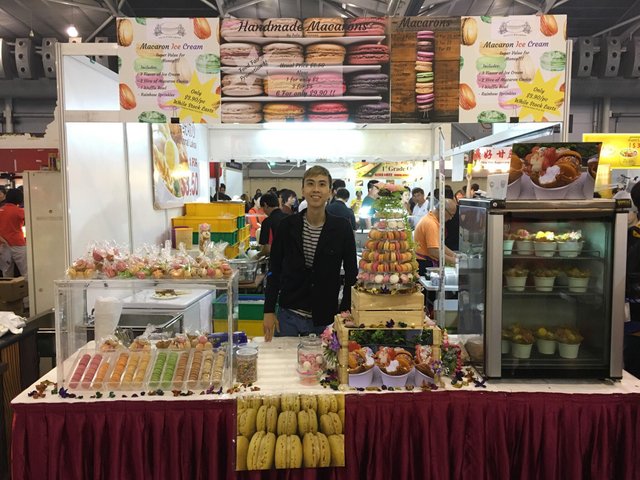 Before I end this post, let me just say thank you in advance.
Steemit can only exist and grow because of the community around it and a community is ultimately made up of multiple unique individuals like yourself.
If memory serves me right, I joined steemit since January 2018 but its only till June that I started this first post ( Other life stuff and loose ends to tie up, sigh ). I endeavor to post as much as I can on this platform and bring value to this community through my experiences and knowledge. And this is what I love most about Steemit , everyone regardless or age, status or income level have something to offer through their life experience, personality and knowledge. Steemit recognizes that and rewards members that contribute.
Everyone has something to offer and everyone can learn from everyone.
It is only a matter of time before this platform goes mainstream. Proud to be one of the early adopters.
Hope to engage with you guys soon.
Cheers