SURVIVALIST.COM Joins With STEEMIT to Share Lost Wisdom and Teach How to Survive After the SHTF!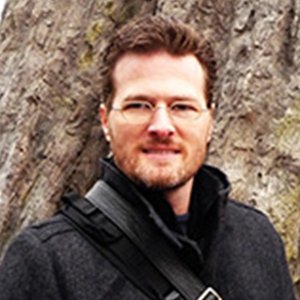 Hi Everyone... My name is George Shepherd and I am the founder and publisher of the
Survivalist Magazine
. We have been publishing a print magazine that is on newsstands world-wide for the last 4 years. Our primary website
Survivalist.com
has been evolving into the "Wiki" of survival and preparedness knowledge. Many thanks to
@dollarvigilante
for introducing me to STEEMIT and the evolution of social publishing.
Our Choice: The Blue or Red Pill?
For me, my journey down the rabbit hole started at 2am back in 2007 when I discovered Aaron Russo's ground-breaking documentary America: Freedom to Fascism. I clearly remember walking into my bedroom and telling my wife that our lives were about to change ~ and they did!
About 5 months after being introduced to the fraudulent Income Tax and the repercussions of staying silent while a Fascist government steamrolls over the American Constitution and the right of all FREE men and women, I launched the Republic Magazine.
Republic was my contribution to the Patriot movement, re-packaging the message of Libertarian and what I now know as Anarcho-Capitalism into a modern, glossy form that the mainstream could not ignore.
We featured, then presidential candidate Ron Paul on our 2nd cover along with many of the modern pioneers of patriotism throughout the years of the print magazine's life-span, ultimately giving birth and being replaced by the Survivalist Magazine.

The Day That I Admitted "I am a Prepper"
When the general consensus of our Republic readers expressed the apathy that now grips the people of many nations, we decided that the corruption may be irreversible and would ultimately end in revolution, collapse of the economic/political systems or both. It became my duty to research, learn and teach others how to survive what is inevitable and what I believe will be here soon...
I am proud to be a Prepper, a Patriot, a Husband and a Bother to all who are willing, like me, to make the ultimate sacrifice and do whatever it takes to protect Liberty and the right to choose our own life-path, innovate and succeed!
Online FREE Education & Training
Over the last few months, I've built an online education platform called 360Summits that is a virtual classroom bringing the best and brightest thought leaders to the online virtual event space. We have an ambitious schedule of FREE online education summits covering a wide variety of topics such as Patriotism, Survival, Health, Investing, Business and more.

The Road Ahead
Today, my team and I have had the discussion to transition ALL our magazines, training and more to STEEMIT!
One of the most rewarding things in life is looking into the eyes of fear to see past the unknown, and to do what is scary. Nothing worth doing is every easy and the risk we take in standing up for what is right is what defines our legacy. YOU are the curators of history and this new technology, can be a monumental step in our human evolution!
I believe that STEEMIT is the future of publishing and am so humbled by among this amazing community and I hope to be a valued member. Esse Quam Videri.