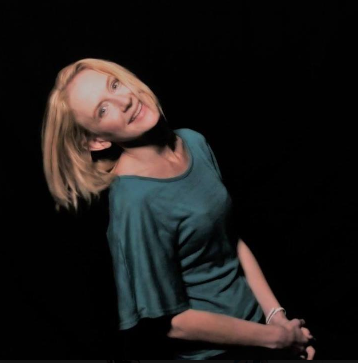 Hi everyone!
I'm here to share my story. How my 14 year journey of Portalling contributed to the person I am today, the everyday life challenges I'm confronted with and the skills I developed, which I am here to show you in videos and writings.
I'll be sharing a variety of past, present and future moments. Essentially giving you insights into who I am, how I live and why, in everyday life moments, as well as telling my story from the past and some ideas I have and would like to create for the future.
I initially struggled with where to start sharing 14 years that defined me, how it changed my outlook on life, my mind / consciousness, my relationship with the body, with myself, this world and the next - and so much more. I decided to start here. I decided to start with the present. The present is my anchor from which I will take you, with me, into the past and the future - because as much as I can 'share the story of me from the past', me in the present is ongoing a changing process into my future. I didn't want to only start from the past. I'd like to share with you the past, present and future with me and Portalling. This will support with gaining a holistic perspective and understanding of me. Rather than only a one-dimensional view as that from my past.
I have gained perspective and a deeper, broader understanding of myself when I reflect on my past, in the present to see whether I am creating the future me / life I see as the best version of me. Sometimes getting too stuck in a set time-frame without having balance, has lead me to experience myself as too one-dimensional which can cause me to become, for example, too tunnel-visioned in the present, too haunted / stuck in the past and too possessed and obsessed with the future. Balance is key. This is what I will aim to do in my sharing - a balance of me and Portalling in time.
I do understand that not many people can relate to Portalling / the Hereafter. This is why I am here as me and Portalling. Portalling is an extension of me, as much as I am an extension of this gift - yet, does not limit my ability to reach out and support those who do not directly relate to what I do with and through Portalling.
I have developed myself in such a way to make the Portalling available to those who are interested in expanding into depths of consciousness and physicality, yet also stand as me, Sunette - who I am and how I live in this world, my everyday life experiences and share many different ways of the same support to those who don't directly participate with Portalling.
My passion is to share and show what I have learned throughout the years of Portalling and living / being in this world. Whether you hear / see through what I do / the beings do through me with Portalling, or follow my personal story :) Some relate more to me, just me - others to both, and then there's those who is not so much interested in me lol, but more in what I do, how, and absolutely enjoy the Portalling with all the different beings coming through sharing their stories, insights and support.
Thus, I will be introducing you to me, my gift of Portalling and how I also interact with and enjoy specific beings I have access to and walked a long path with throughout the years.
My introduction may be unique - but in many ways I see it quite the same as everyone here. We're all a person with a gift and skill. All of them are different in their own unique way. This is where our equality is. I look forward to learning from you, the unique person you are with the gift / skill you have this lifetime. I find, we all have gifts / skills and can learn much from one another if we give one another the time and opportunity to do so. Thank you for allowing me this opportunity Steemit!!!
In the next posts to come I will share some videos and writings where I go into more detail introducing myself as the Portal - who I am as it, what I do, my relationship with the other-side and beings throughout the years as well as our purpose, passion and reason for being who we are and doing what we do.
Thank you
Me ;)