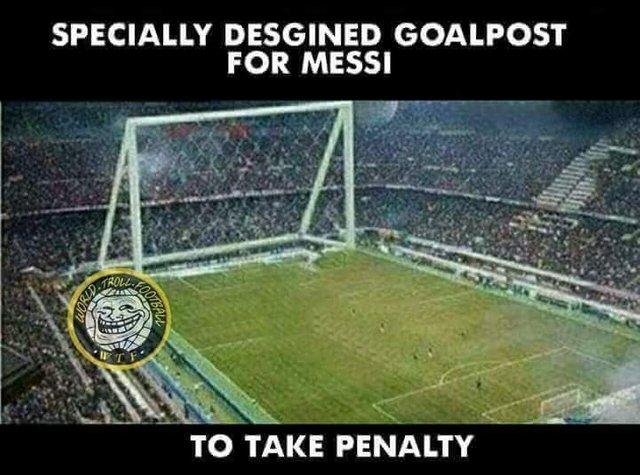 This is one kind of trol. Today this trol is become so much popular. many people used then to make fun and to make the supporter so much irriteted.
Today messi make a great mistake of taking the chance of a goal by plenty shoot but alash he again miss.
Last moment he miss another 7 or 8 chance to make a goal.
and all you know in football its said miss a chance to make a goal means miss the chance to be winner.