Introduce my CryptoCurrency-Charity-Project (CCC-P)
Fellow Steemians, last year I've started a non-profit charity project on a social media called "Twitter". I tried to grow my Twitter-Account so I could get some placements which I could present on my account. I would have spend the money to a charity organization.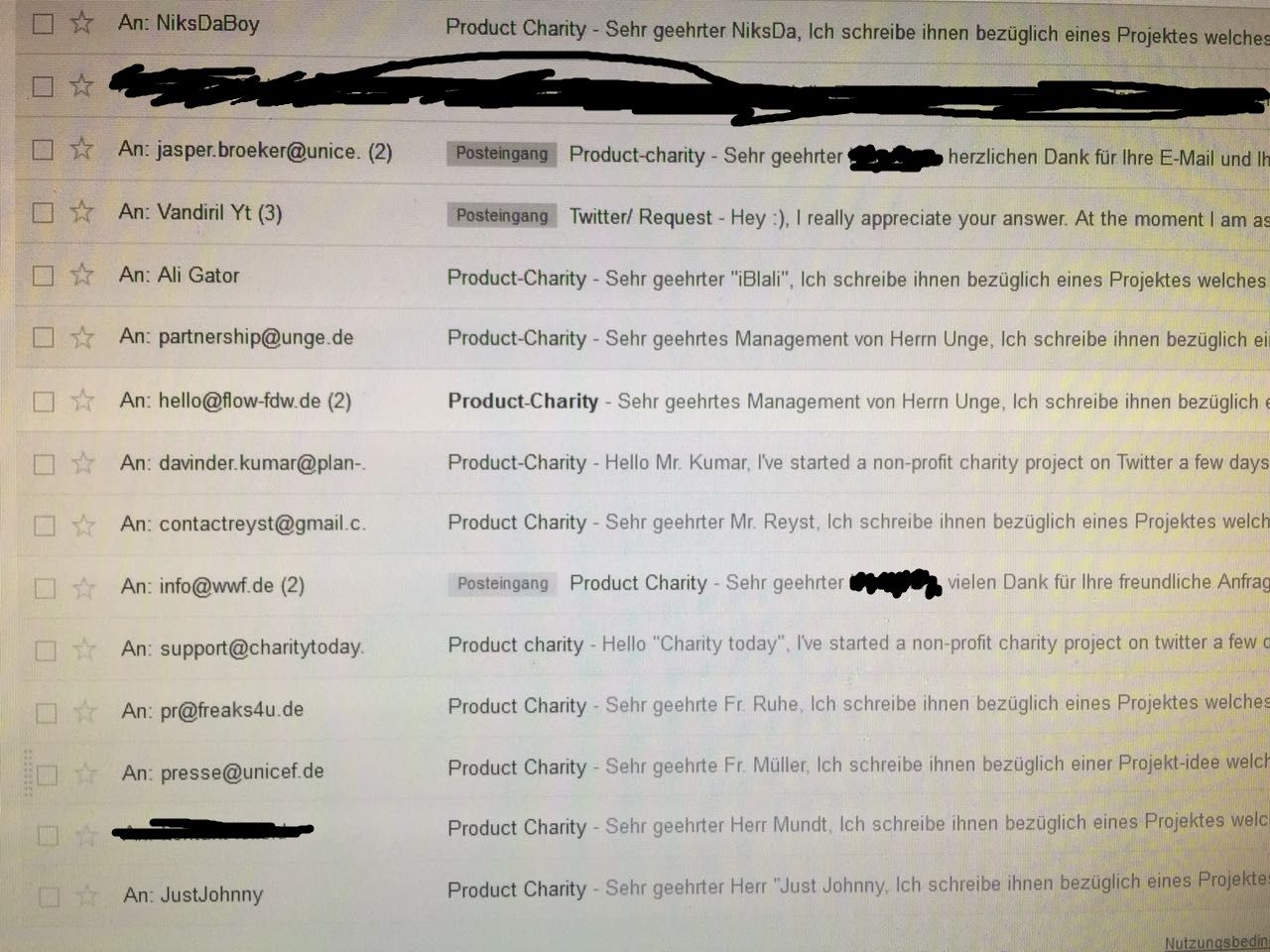 To achieve the needed amount of followers I have written many emails to influencers on Twitter/Youtube.
I had written to german and english influencers with the result that one of them actually followed me, but he didnt supported me as I needed him to, so I was stuck on 400 Twitter followers which was way to less.
Moreover, I have written some emails to charity organizations as well, such like "UNICEF" or the "WWF".
They had respond to my "offer or idea" and they liked it but they couldn't promote me because they are not allowed to. So I had to break up with my project on Twitter.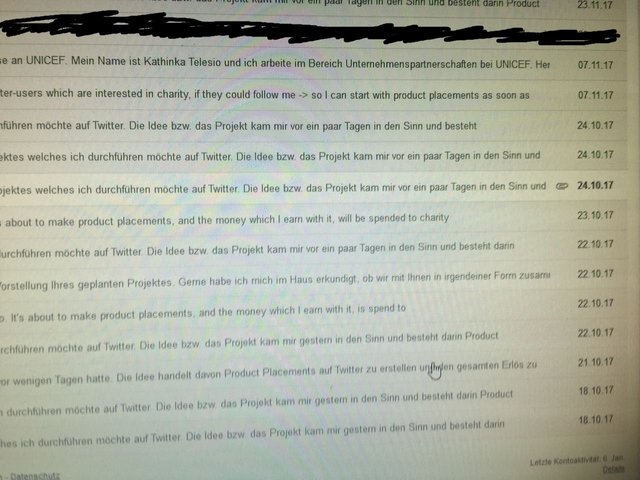 I am on Steemit since 7 days now, and today I've got the idea to start my charity project again, but on Steemit, because Steemit seems to be created for my project! I call it the CCC-P (CryptoCurrencyCharity-Project)
I don't need to do product placements which I can't do because I don't have as much followers as needed.
On Steemit, we can accomplish so much, if we work together!
I mean, just imagine a headline in the news: "Steemit, a miracle for thousands and a possibility to make our earth a better one!"
I try to build up a growing charity organization on Steemit.
We can make our own Steemit project, you can decide where we want to spend our money which we have earned by writing down our inspiring ideas!
It would be my dream to raise money for the poor, for endangered animals or, to safe our planet!
100% of the raised money through my post will be spent to the organization I am reviewing in my following posts. I will prove it with a document of the organization always.
I would be glad for every comment, so we can discuss how to improve the idea or which organization you want to support in the next post.
As always,
Cheers from Germany.