Presentation and new release
My name is Euclides Villegas, Pastor of the Christian Restoration and Life Center, I have been on this platform since February 2018, in this ecosystem and had a very enriching trip, many pleasant experiences I have had to live, I have met a number of very valuable people who They have brought a wealth of important knowledge to my life.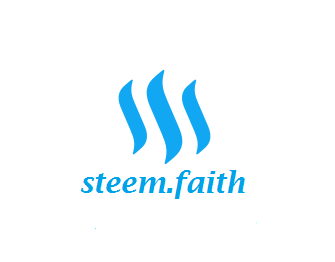 Since I started on steemit I have been publishing from my blog @fucho80 where many of you have read and supported my publications, allowing me to get to where I am now, making me enjoy my stay in the steem blockchain, to the point of considering it one of the experiences most rewarding of my life.
Purpose of this publication.
This publication is intended to present the account @steem.faith. In my search to organize my work within the platform I created this account to share everything related to my Christian faith.
As Pastor of an Evangelical Christian Church and based on the word of God that says:
Matthew 28: 18-20 "And Jesus approached and spoke to them saying: All authority is given to me in heaven and on earth. Therefore, go, and make disciples of all nations, baptizing them in the name of the Father, and of the Son, and of the Holy Spirit; teaching them to keep all the things that I have commanded you; and, behold, I am with you every day, until the end of the world. Amen."
It is my responsibility to make the Gospel known to all people, but beyond a responsibility it is a joy to be able to make the truths of Jesus Christ written in the Bible known.
---
What will I find in this blog?
In this blog you can read everything related to our common faith in the Lord Jesus Christ, I will share events related to the church, sermon material, Bible studies, music videos and evangelistic, preaching events etc.
So, I extend the invitation to read word of life, material for family building, all those who regularly read content published in my account @fucho80, who share faith in Jesus, I wait for you to share the word of God together .
Thank you for being here, abundant blessings for your life!
---