Introducing Steemit Bangladesh Community
Hello all Steemians over tha World & Bangladesh,
We are Launching Our Community from Bangladesh. We want all steemians in our country Join this community and work together. we think together we can build a strong community in Bangladesh for steemit.com.
We launch Our logo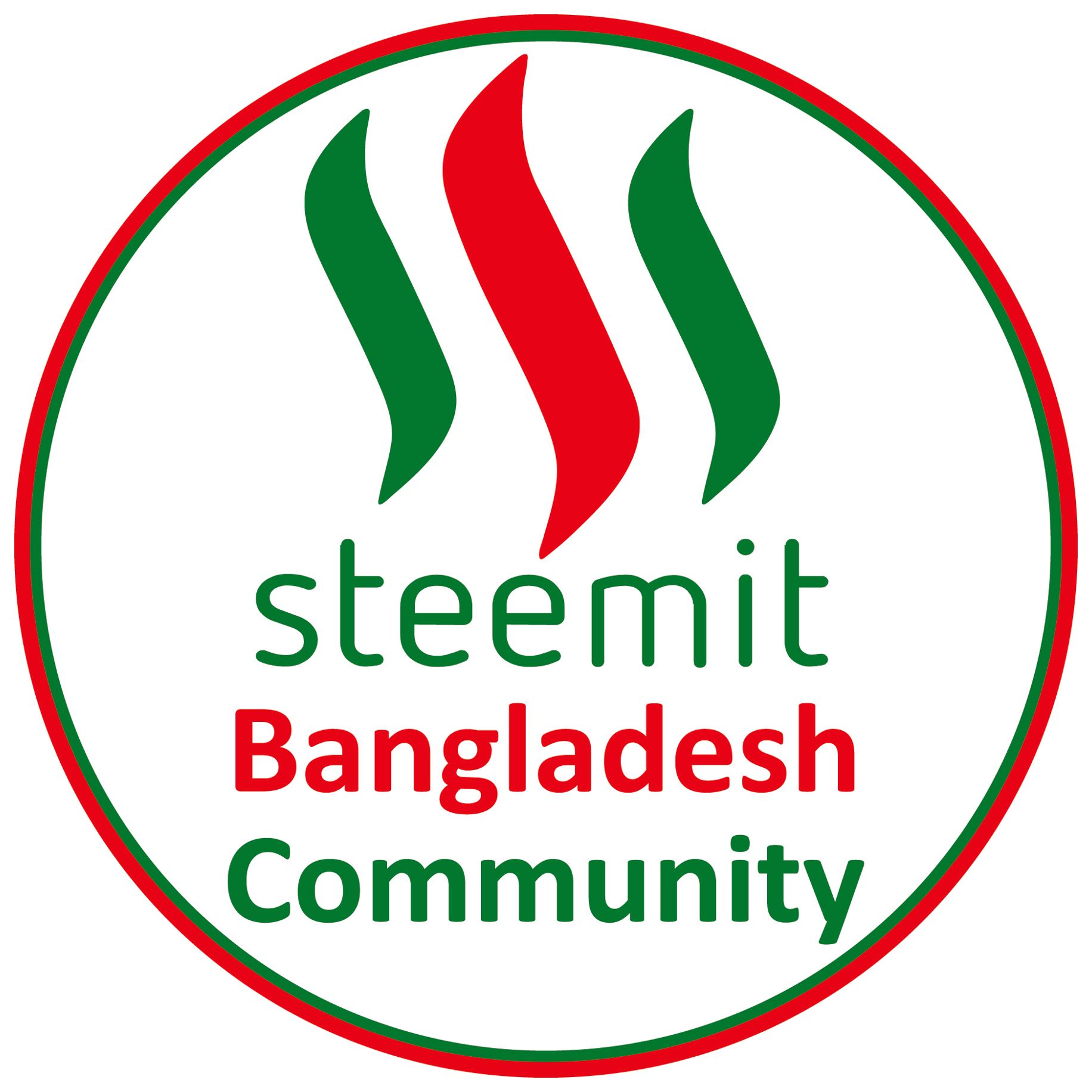 & cover phot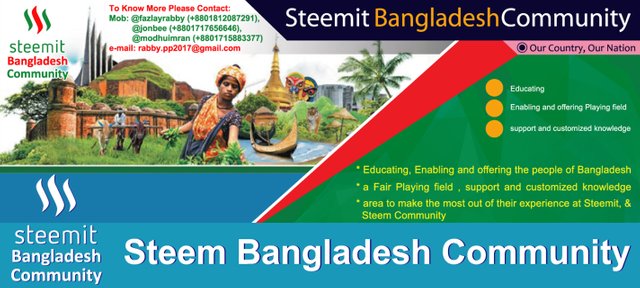 Our goals and motives:
To take all of our Bangladeshi steemians in a community.
Educating, Enabling & Offering the people of Bangladesh a fair playing field Area to make the most out of their
experiance at steemit & Steem Community.
To teach the people of Bangladesh about steemit.com.
To help people by steemit community.
To help & educate the poor child & mother for enabling a better future for their own by steemit.com & steemit
Bangladesh Community.
Developing & try to fulfilling the overall education and work of street children by the community.
To rehabilitate drug addicted people & help them to live social with the society by the community.
To Cooperate the financial or employment of the poor & dusty people by the community.
Who can Join This Community? :
Any steemians all over the world & Bangladesh are welcome to join this community to help Bangladesh & people of this country.
How Can Join? :
Simply Upvote & Replay to this Post by typing Join me! with their Contact Number & e-mail address. ( any Donation are accepted to help this community grow)
to know more
Please Call : +8801812087291
E-mail : [email protected]
and by comments in our post
=============================================================================
Our Special thanks & pleased @ned to create steemit community and create a way to help us to enable this opportunity
Thanks
Steemit Bangladesh community
Please Upvote, Resteem & reply to this post to grow us & help to each other
Thanks to
@fazlayrabby to create logo and cover photo for this community
@jonbee & @modhuimran to start this community