Hello my name is @silabus (not my real name of course hahahaa), I am from Indonesia.
I love watching football especially if there are any nation competitions such as Euro, World Cup, or AFF Cup (for Asian countries). Love to eat and also love to read news about politics (but maybe not from fake news CNN, please don't doxx me).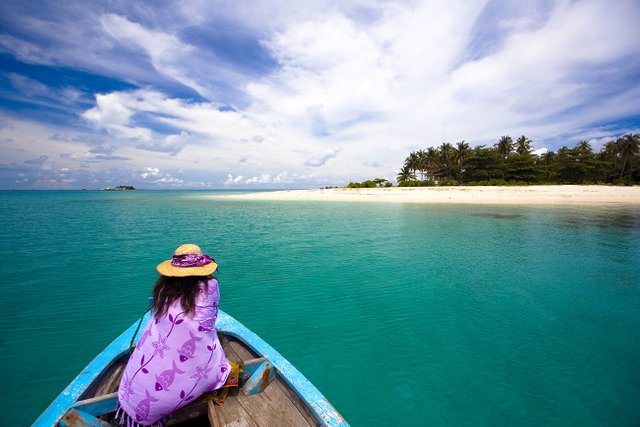 OOT, This is Pahawang, one of the many beautiful beaches on Indonesia (and that woman is not me)
Currently playing steemit just for fun and because there are lot of censorship in Indonesian media. For example, if you watch Indonesian 'sinetron' (drama serial), the government censored kissing scene even censored woman cleavage and smoking people (although Indonesian are on of the biggest cigarettes consumer in the world).
Now, I have great interest in studying Trump's way of campaigning and politic, because I want to be political campaigner. That's it, I will write anything in here, but maybe you will see a lot of food, games, and football. I hope you enjoy my content.
Godspeed.