Hello Steemit! Introduce myself: I am Semre. Come and meet me!
Hello Stemmit community, a pleasure to greet you and a joy to be part of you. I knew about this platform a while ago, after investigating very well, it seemed an excellent opportunity for me and my projects, but before talking about that, let me introduce myself, maybe we have more in common of what you believe .
Who I Am and What I Do Here
This is Me "I´m Real" as David Haller would say.![smrsteemit20062017.jpg]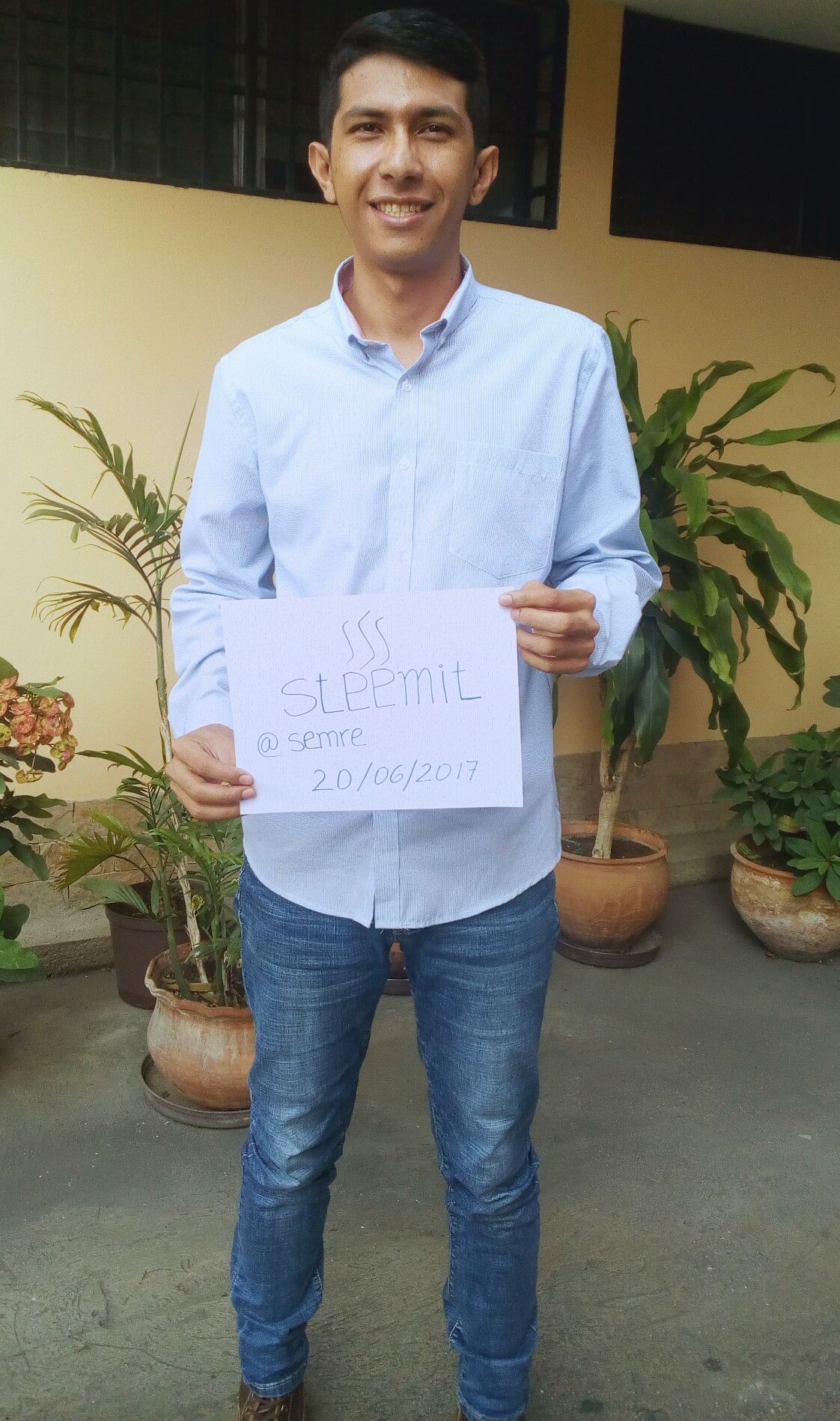 I prefer people to know me while we discuss interests and points of view on common issues, but I'll give a brief description of myself, I'm a Civil Engineer 30 years old, currently living in Venezuela, specifically in the city of Barquisimeto, this land is known as " The Musical City of Venezuela " and here are some photos of some of the city's attractions.
Cathedral of Barquisimeto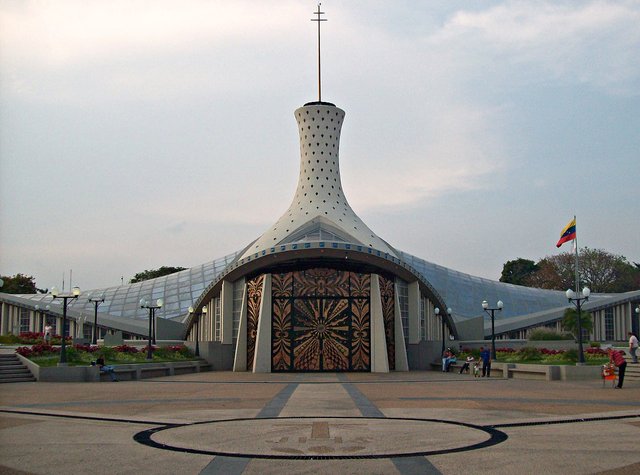 Obelisk of Barquisimeto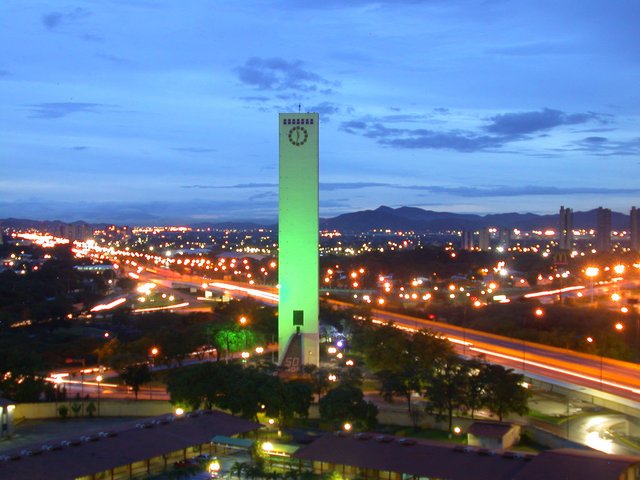 Flower of Venezuela

I consider myself a friendly person, I always try to see the positive side of life, but not far from reality, I am quiet when I have to be and talker when I must, because I am quiet some people may think I am boring, but Believe me I am not, I am always willing to help others the way I can and my ideal life is "personally improve every day, to make the world around you a little better."
Now the answer to the question, what I do here? As I mentioned I am a civil engineer, before I worked for a large international company, but this job required that I was away from my family, which was not something I liked and much less now in the delicate situation that my country lives, so I had to take Make a decision and return to your side. This entailed a great change and a great benefit for me, because from that moment I had more free time and it allowed me to be able to carry out other activities that I wanted.
Why Steemit!
For some time I have had the need to write or communicate to others what I think about two specific topics. I was thinking of creating my website and writing about these two themes that are my passion, cinema y Football (Soccer, for Americans), but it is not something simple you have to have the capital for your website, Also positioning yourself on the web is not easy and it could take time until you can read a significant number of people and be relevant. And here is where Stemmit arrives, I saw in stemmit the possibility of meeting people with your same interests, willing to discuss these issues and exchange opinions.
As for the Cinema, I am not at all a film critic and I am far from being, I really respect the real critics and it is not my intention to make a criticism of the films to the quality of the best, but if I understand the cinema As art, an art where the director, writers, actors and all the film crew, can give us a reflection of life, an image of a new world, can transport us to another universe, can make us laugh until we can not or make us cry This art can be expressed in different ways and that is the beauty that I see in the cinema, that is why I want to write for some time, about certain films and more importantly, discuss them with other people who can see them as I see them or a different perspective. I believe that cinema should not only be evaluated from a technical point of view, but there is a message in each film, in each scene that the director wants us to discover and analyze, here I understand that I recognize the importance of all levels of development of a Film and how relevant they are to be able to consider a quality film. I also understand that there are movies that only seek to sell and little or nothing leave a message or reflection.
To get an idea among the Film Directors that I like I can mention Stalin Kubrick, Luc Besson, Andrei Tarkovski, Peter Jackson, Christopher Nolan, my tastes are diverse and I do not confine myself to a single type of film or genre. So diverse that I do not only see blockbuster movies, with renown, but I look for hidden gems all over the world and there is always something there that amazes you, as there are great movies that fulfill their purpose, there are also those that do not, for That's what I want us to discuss.
Regarding Football, I am a lover of this sport and although there are people who seem boring, is a sport that arouse emotions around the world filling with joy, hope, sadness, surprise to millions, I feel it and live it in a unique way And I want to share that with you, I am going to write in my articles about my opinions on national team and European league club lineups, express my opinion of the major league matches, as well as matches that stand out every week (when they return The leagues), this will allow us to delve into this world and learn a little more about it, as we enjoy every day.
If these are two of your interests, you can follow me or if you publish things Similar we can be in contact. The most important to me is your assessment of my presentation, what do you think?
Leave their vote if you wish.
And here I am with Beto he is our dog, he was rescued from the street by my girlfriend, he is very affectionate and full of energy. Send greetings.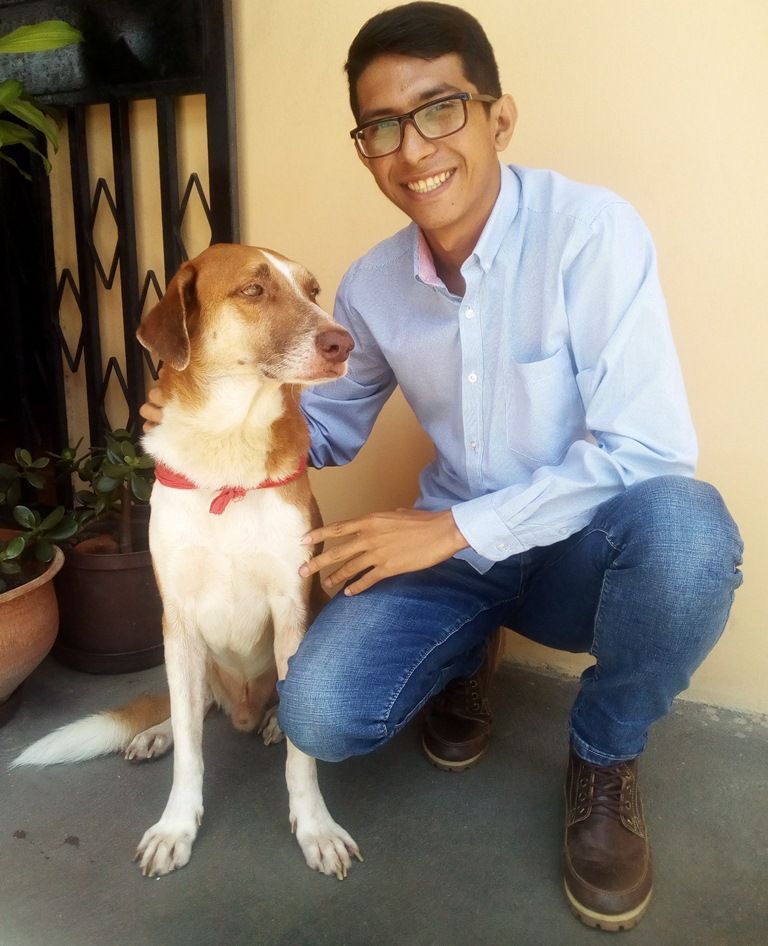 Say Goodbye @semre