How do the splits? Many people ask me whether it is possible to sit on twine and at what age.
To begin with, everything is very individual. The choreographer after the first session already determines the extent of your plastic and stretching.
Everyone can sit on the splits. What is needed for this? desire and perseverance, proper exercise. The result can be achieved in 1 month, and can be done in half a year. It all depends on how much your body and muscles are flexible.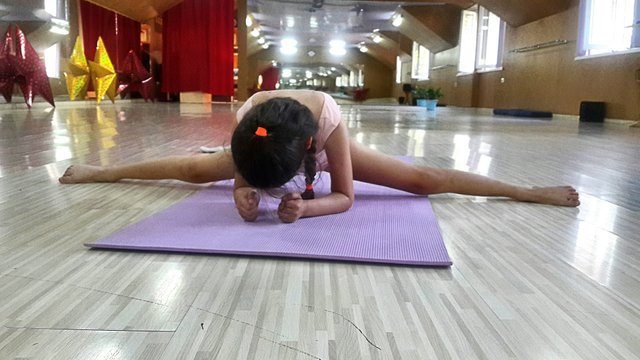 There is a set of exercises that I give to everyone who wants to sit on the twine. Do it 3 times a week for at least one hour. If you are interested in these exercises, write, I will tell you in the next story .