Hey there,
My name is Angelina , I live in Bulgaria .I'm a student in mechanical engineering and as you can see in my bio I'm curious for everything and anything! :D I love to read ,going to the movies , discussing and arguing on topics *guilty face*  and I love to look up  stuff on the internet (I'm a pro at it) and that's how I found out about Steemit :)
I'm really curious of what Steemit has to offer , and hopefully I'll find easygoing,fun and creative people to follow and make new contacts . I'm really far from an "social media influence" title , so I really would like to talk and write about stuff that I'm personally interested and passionate about , rather the "trend" topics that would most likely get more activity.

I think I'm quite an open book , so I can't say a lot for myself but I guess you'll get to know me with time and I hope you'll find my content enjoyable and useful in the future .

Opps.. there's someone special I would like you to meet  and you'll see her in the future as well ...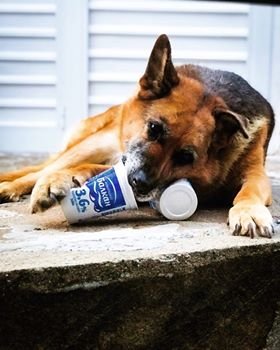 my little baby <3 Her name is Rita , she's 9 years old  German Shepherd . :)