Hello Steemit From the Great White North!
Hey Steemit,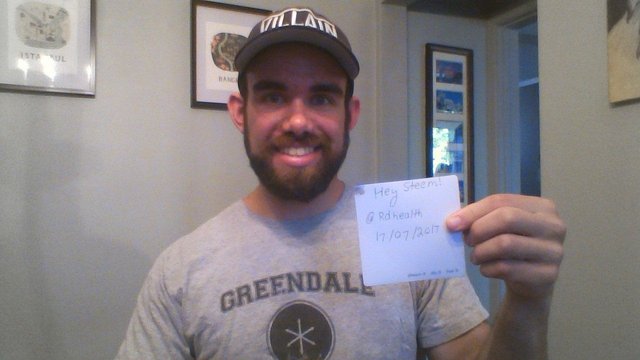 My is Rob and I live in North Bay, Ontario, Canada (about 3.5 hours north of Toronto). I moved here about a year and a half ago, with my now fiancee, from another Northern Ontario town.
We got engaged back in April in Niagara Falls. For anyone wondering, yes we are both big Office fans and I like to think I'm a bit of romantic.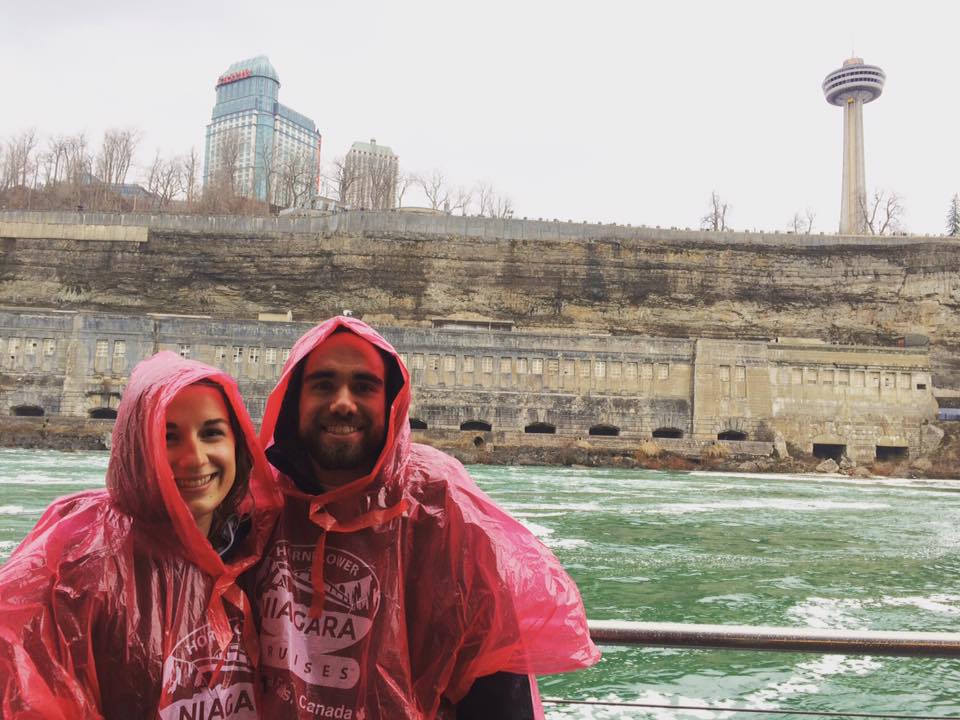 Living in the north you have to become very resourceful in keeping yourself entertained, as it can be very easy to get into the everyday habit of plopping yourself in front of the tv every night after work. So since moving here I have started focusing myself on personal development and finding my passion. My main focus lately has been on:
Fitness;
Self improvement/ life hacks;
Brazilian Jiu-Jitsu (BJJ);
Comedy; and most recently
Cryptocurrency.
My fitness and BJJ have sort of grown together, I used to be a bit chubby growing up and have only within the last 4-5 years starting being smart about what I put into my body and how to properly maintain it. I had issues staying motivating and interested to continue a regimented gym schedule having tried your everyday style gym and also spending a year trying Crossfit. It finally clicked for me when I started attending a Circuit/Mixed-Martial Arts inspired type gym, being able to go and hit a punching bag or flip a tire is truly a great way to relieve some stress after a long day at work. So when I moved here I discovered a Mixed Martial-Arts gym that offers kickboxing, strength and conditioning classes and BJJ, they offer a week trial for all newcomers but by the end of my first class I knew it was the place I wanted to be. BJJ is the very much like an education where the more you know the more you realize you don't know. It may seem like those UFC fighters are just hugging each other on the ground but there is so much more to it.
Our team after a recent BJJ training seminar!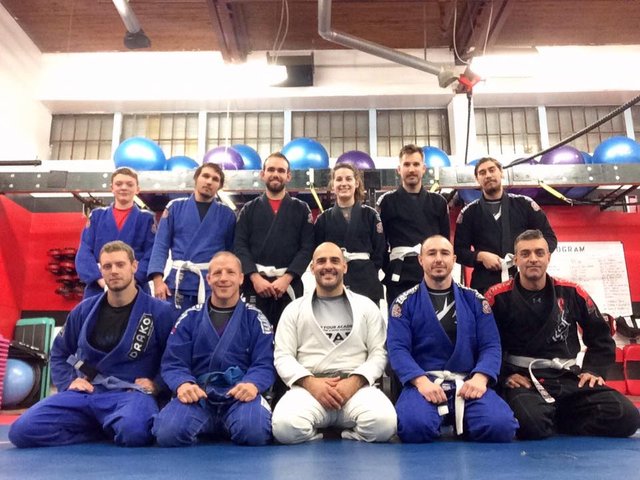 For comedy, I have always been a fan of TV (Favourites include: Community, Silicon Valley and South Park) and stand up comedy (Current Favourites: Bill Burr, Jim Jefferies, Louis C.K. and John Mulaney). I recently decided to finally give it an honest effort and completed a Sketch Writing course through Second City online. I have been trying to write jokes on and off for the last 6 months or so and would like to be able to give performing a try sometime soon.
For a living I work in finance, so I think it was my time in that along with my interest in technology, that lead me into the crypto currency sphere. Having recently started to do some trading just as a side habit to see what can happen, because there is a lot of exciting tech and potential ideas out there, this obviously being one of them.
My main goal with this is two-fold, I want to use this as a tool to keep myself accountable for my personal goals in mainly the above topics and then to also educate people in things I like to think I know a bit about but others may not ie. Fitness, Finance, etc. or really just any random thoughts that I may have. All of this while interacting and getting to know the wonderful Steem community!
Hopefully you are still reading so I am going to leave you with a couple random notes about me:
Recently switched over to Veganism from Vegetarianism;
My dog's mean the world to me (we recently got an Australian Shepherd named Ivy);
Lastly I am a huge wrestling fan!
Ivy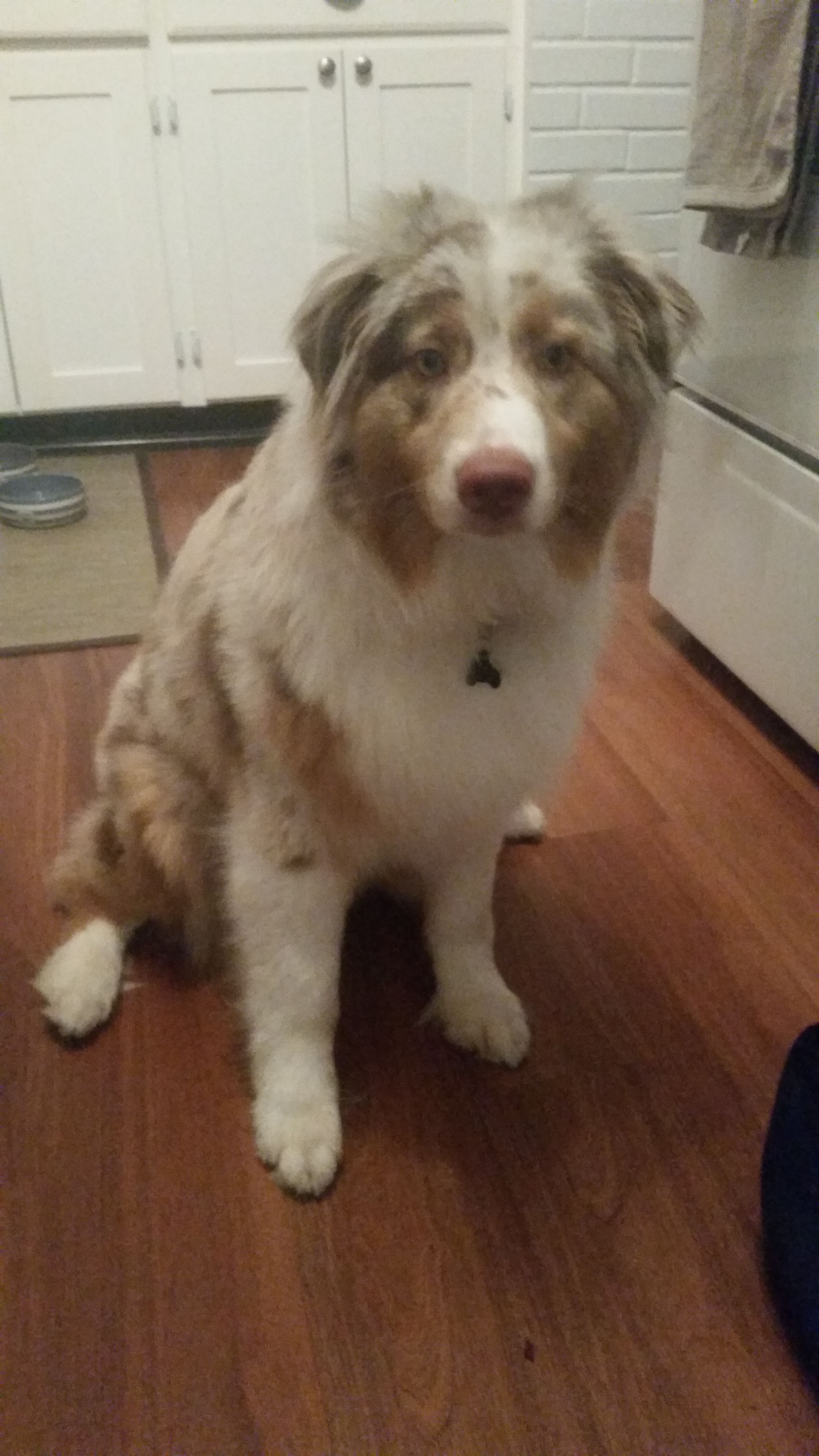 Myself and one of favourites, Colt Cabana