Hi Steemit from the engineer from Belarus! Привет Steemit от инженера из Беларуси!
Hello, Steemit!
  My name is Yulia and to me there are 25 years, here I am signed as @raduga because I am very cheerful, cheerful person. But there is a blog on https://golos.io/@vredinka2345 with a slightly different nickname and blog.
  I have grown up and live in Belarus in the city of Gomel. We are famous clean and beauty of the Belarusian nature, beautiful views wait for us ahead.
  Since the childhood, I was a restless child, I always wanted to do something, to help parents and of course to play mean tricks a little. Boys were my environment, generally that has somehow influenced my further choice of profession.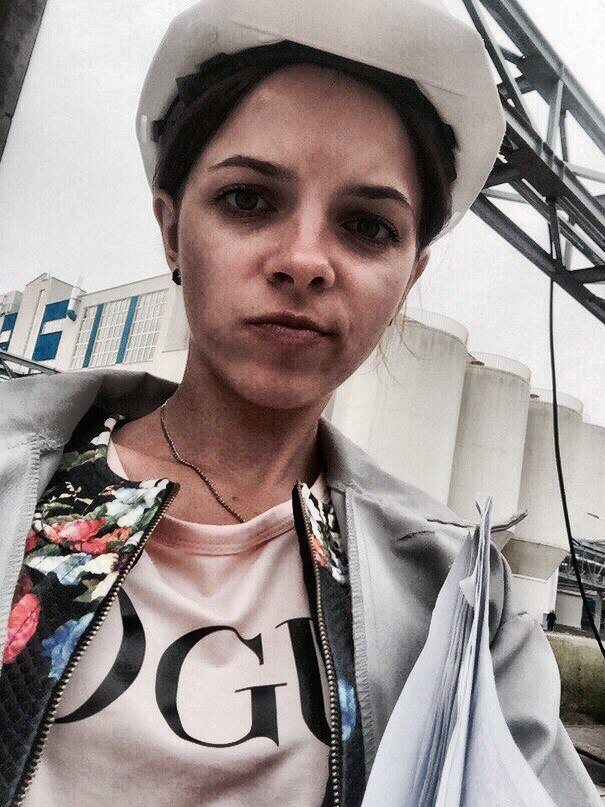 And so, the school is graduated perfectly well and I was faced by a huge task, it is choice of profession, since the childhood I wanted to be a singer, the dancer, the artist, this list can be continued eternally, BUT my choice has fallen not for women's work at all, I work as the ENGINEER! And yes, I work at a complex under construction, together with the Chinese representatives and other interesting people, for me it is extensive experience and I don't regret that I have chosen this profession. Many are surprised at the plant at the sight of the little fragile girl in a helmet, and ask a question as here has brought me, but I have so solved...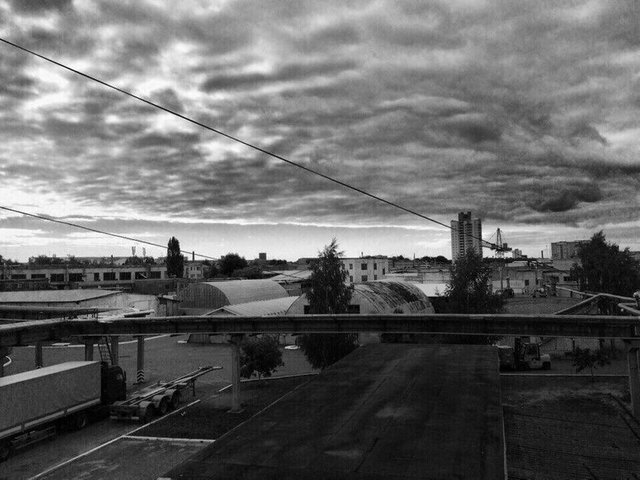 Half a year ago I left and in marriage and I want to tell you and to show a lot of interesting so all ahead, my way to Steemit only begins.
  Nice to meet you!
  I will be glad to see you at myself in friends! With pleasure I will respond to all comments!
Меня зовут Юлия и мне 25 лет, здесь я подписана как @raduga, потому что я очень веселый, жизнерадостный человек. Но есть свой блог на https://golos.io/@vredinka2345 с немного другим ником и блогом.
  Выросла и живу в Беларуси в городе Гомеле. Мы славимся своей чистой и красотой белорусской природы, прекрасные виды ждут нас впереди.
  С самого детства, я была непоседливым ребёнком, мне всегда хотелось что-то делать, помогать родителям и конечно немного нашкодить. Моим окружением, в основном, были мальчики, что как-то повлияло на мой дальнейший выбор профессии.
  И так, школа закончена на отлично и передо мною стояла огромная задача, это выбор профессии, с самого детства я хотела быть певицей, танцовщицей, художником, этот список можно продолжать вечно, НО мой выбор пал совсем не на женскую работу, я работаю ИНЖЕНЕРОМ! И да, я работаю на строящемся комплексе, вместе с китайскими представителями и другими интересными людьми, для меня это огромный опыт и я не жалею, что выбрала данную профессию. Многие удивляются на заводе при виде маленькой хрупкой девушки в каске, и задаются вопросом как меня сюда занесло, но я уж так решила...
  Полгода назад я вышла и замуж и хочу вам рассказать и показать много интересного, так что всё впереди, ведь мой путь на Steemit только начинается.
  Приятно познакомиться!
  Буду рада видеть вас у себя в друзьях! С удовольствием отвечу на все комментарии!